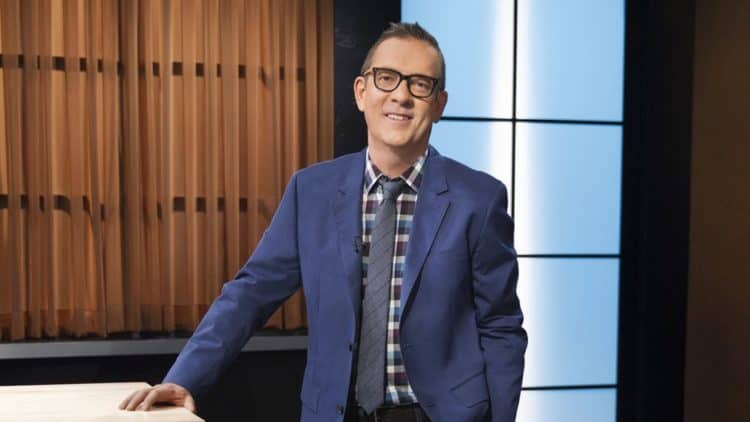 It is incredible what passion can do when you decide to let it drive you. Ted Allen has no culinary training but ranks among the most reputable food show hosts in the US. He believes if you excel at something and also love doing it, then you should consider turning it into a career as he did. Ted Allen married Barry Rice, who had been his partner for twenty years, ten years after "Queer Eye" debuted and outed him as gay. He continues to revolutionize the food industry, and besides being an author and host, here is more about him.
1. Why he hates truffle oil
In his interview with the Food Network, Ted reveals why he hates truffle oil. He agrees that there are different qualities of truffle oils, and the fact that some of them are made with artificial ingredients deters his preference for the product. He also hates doing what everyone else is doing since chefs have made it a custom to drizzle the oil on everything they serve. Ted feels he should set himself apart by not allowing it to be used in the shows. Additionally, the oil has a strong flavor that can overwhelm a dish. Moreover, people assume that it gives every dish an edge; hence, they use it on almost every meal.
2. He has a sneaker collection
Ted never gets to sit down. Although he would want to, the producers pay him to keep moving, which is ironic since other New Yorkers are paying hefty subscription fees to exercise. With that requirement, Ted knows that investing in sneakers is paramount to facilitate his comfort. He even advises anyone whose job entails hours of standing to get comfortable shoes.
3. Antoni Porowski was his assistant for three years
Ted and Antoni grew up in the same neighborhood, but while Antoni was set on making it big in the entertainment industry, Ted encouraged him to take cooking more seriously. Antoni juggled auditioning for roles and cooking to make a living before Ted hired him as his assistant. Antoni worked under the guidance of Ted Allen, and when "Queer Eye" reboot was looking for the "Fab Five," Ted was quick to recommend Antoni. With that, Antoni's dream of landing a major role on television came true.
4. He does not like President Donald Trump
The president has made a lot of enemies along the way, and although Ted does not say that he hates the president, one can tell. When Donald Trump served fast food in the White House, Ted felt that the burgers were not given the justice they deserved. They needed to be kept in a heated appliance, which was not the case; hence, the president served cold burgers. Since some students from Clemson chose not to attend the festivities, Ted disclosed that he would also not have gone. Further, when asked what he would serve the president, unlike Antoni, who responded with a subpoena, Ted said he would not serve President Trump anything.
5. How he entered the food industry
Ted may have loved food, but his family was not interested in anything fancy, so he never got to pursue the passion. Fortunately, destiny came calling when, in 1993, he got a job at Chicago Magazine. As Ted recounts the experience to Miami New Times, city magazines were restaurant bibles back then. He, therefore, went to many menu tastings while interacting with chefs and eating foods from every corner of the world. The first time Ted had dessert and wine had light bulbs going off in his head. He later became a junior critic for Chicago and has grown to be the food expert we all love today.
6. "Queer Eye" was his first Television break
After a successful journalism career and working for magazines after realizing that they paid much better than weekly columns, Ted was ready to have his break. He auditioned for "Queer Eye" after a friend informed him that they were looking for a cast. Ted knew he had no chance of bagging any role because he had no TV experience. Luckily for him, he has been passionate about food all his life, so he impressed the casting directors with his ability to think on his feet. Besides, they were looking for a friendly person, which describes Ted, so he got to be in the series, just like that.
7. His fantasy job
If Ted would have his way and have his fantasy life fulfilled, he would be a rock star. His love for rock music dates back to his college years when he was in a rock band at Purdue University. Matter of fact is since he boasts of loving the school so much that he stayed for five years, the music experience is one of the most memorable moments. The university invited various rock bands, and it is Loeb Playhouse that Ted remembers the excitement of watching the bands play.
8. He would be a psychologist
Ted has come to be a renowned author and host on various food shows. However, had he used the degree he obtained first, he would be a psychologist. Ted went to Carmel High School after which he got a psychology degree from Purdue University in 1987. His motivation for choosing Purdue was the excellent program they offer in psychology, and since it is large, Ted felt the opportunities there were limitless. After five years in the institution, Ted went ahead to enroll for an MBA program but realized he did not like it as much as he loved writing. He consequently attended New York University for a journalism degree.
9. He has seen two celebrities naked
While some people would do anything to hide their bodies, others are so comfortable with it that they parade their nude bodies for anyone who cares to notice. Ted Allen has had his moments of seeing naked people, and he has never forgotten. In his interview with Eater, Ted recounts how he saw Padma Lakshmi naked. He was sharing a dressing room with her, and when Ted excused himself, Padma invited him to stay, which Ted did. Ted said he saw what most men would appreciate since Padma is a gorgeous woman with the best hair ever. He also saw Carson naked and remarked on how terrific he looked.
10. He was not comfortable with using the word "queer."
In the early 2000s, the acceptance of the gay community was yet to reach the heights it has today. By then, the LGBTQ community remained hidden from the public eye, and Ted Allen being gay, was on the receiving end of the harsh treatment. Therefore when "Queer Eye" came about, he was not comfortable using it as the title, as was the rest of the cast. However, with time, the term has become more acceptable, and Ted even got to enjoy being in the shows, saying he had the best job among the cast.