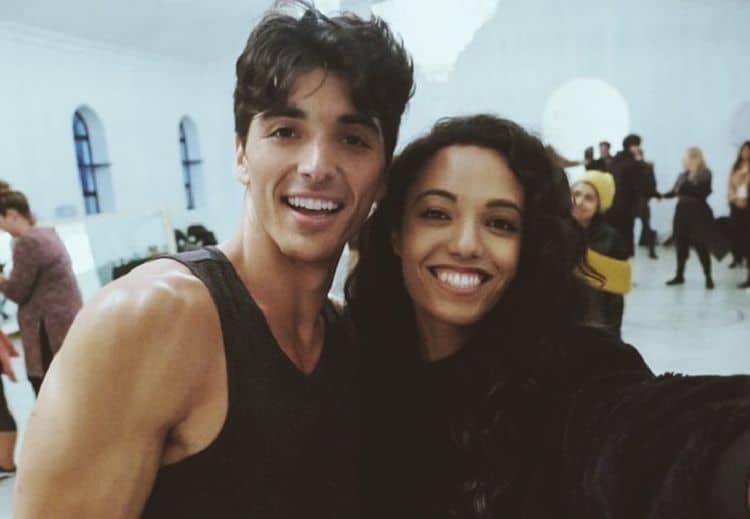 Taylor Zakhar has been acting professionally for more than a decade, but it wasn't until recently that he got a major break. His role as Marco Pena in the new Netflix movie, The Kissing Booth 2, has catapulted Taylor into heart throb status. And to be honest, it's very easy to see why. Taylor is young and handsome, and humble. But don't get it twisted, Taylor can do much more than play the hot love interest. He is just as talented as he is good looking and he has the capacity to take on a wide variety of characters. As his career continues to grow, it'll be interesting to see what kind of roles he gets. Continue reading for 10 things you didn't know about Taylor Zakhar Perez.
1. He's A Talented Swimmer
Taylor's athletic physique isn't just for show. He actually spent many years as a competitive swimmer. According to Bustle, Taylor is so good that he earned an athletic scholarship to Fordham University. However, he turned it down so that he could focus on his acting career.
2. He Was An Episode Of Scandal
Doing guest appearances is one of the best ways for an actor to gain experience and meet people in the industry. Throughout his career, Taylor has gotten the chance to appear in some very popular shows, one of which was Scandal. He was on an episode of the show in 2018 as a character named Calvin.
3. He's Very Adventurous
Taylor isn't your typical pretty boy. In his free time, Taylor loves to be outdoors and he isn't afraid to break a swear and get his hands dirty. He appreciates a good adrenaline rush and some of his favorite activities include hiking, surfing, and riding his motorcycle.
4. He Has A Big Social Media Following
Social media has become a great way for people to build brands. Taylor has been able to use social media to his advantage to get his name in front of a wider audience. Even though Kissing Booth 2 is his first really big role, he already has over a million followers on Instagram. That's hundreds of thousands more than some people who have been in the industry for much longer than he has.
5. He Really Is Singing In Kissing Booth 2
If you've already seen Kissing Booth 2, you've probably wondered whether or not that's actually Taylor singing during some of the seasons. The answer is yes. Taylor is a talented singer who has loved music for his entire life. However, he doesn't actually play the guitar in real life.
6. He Has 7 Siblings
Taylor comes from a large and close knit family. He told The New York Times that he has seven siblings. He also revealed that his sister is the person who got him into acting. Taylor said that after watching her perform in a local production of Annie, he decided that he wanted to give it a try. To this day, he still asks his sister for her advice when he is preparing for certain roles.
7. Kissing Booth 2 Was His First Audition Of 2019
Taylor hadn't heard of Kissing Booth prior to auditioning for the role. He found out about the opportunity through an email he received at the beginning of 2019. Although Taylor doesn't have the best memories of his own high school experience, he decided to give it a shot. His audition for the role of Marco was actually his first audition for 2019. Needless to stay, he started the year off on the right foot.
8. He's From Chicago
Taylor was born and raised on the south side of Chicago which has been home to lots of other talented people including Chance the Rapper and Common. While living in Chicago he got his start in acting. However, he ultimately decided to relocate to Los Angeles to put himself in a better position to access opportunities.
9. He's A Matthew McConaughey
Before Taylor became a star, he was just a fan like the rest of us. He grew up watching movies and has always been a big fan of Matthew McConaughey. He appreciates the way McConaughey is able to draw viewers in and bring a high level of charisma to each of his roles.
10. He Likes To Travel
One of the best things about being an actor is having the opportunity and flexibility to travel. Although acting can be a demanding job, there can also be long periods of time in between filming. Taylor has used this time to see the world. Some of the places he's visited include Switzerland, France, Australia, and Nicaragua.