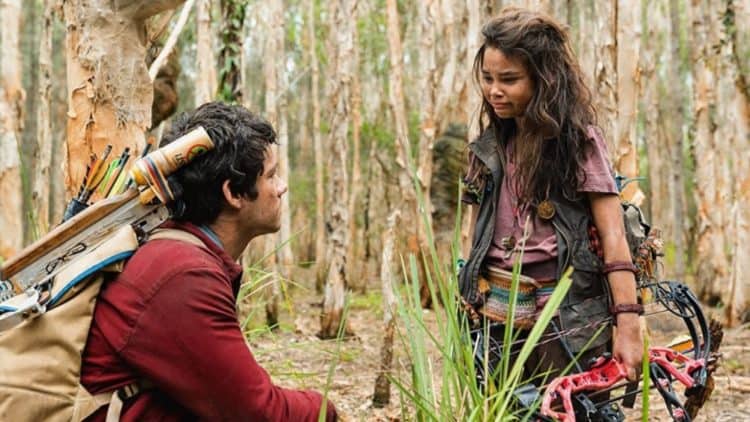 Ariana Greenblatt may be just 13-years-old, but she's already has lots of great acting experience and her resume reflects that. Since making her debut appearance in the an episode of Liv and Maddie in 2015 Ariana has been consistently moving up to bigger roles. She got a life changing opportunity in 2016 when she was cast as Daphne Diaz in Stuck in the Middle. Her most recent role in the 2020 film Love and Monsters has given her the chance to star in a big movie, and her performance certainly doesn't disappoint. With some great projects coming down the pipeline, Ariana has a lot more to share with the world. Keep reading for 10 things you didn't know about Ariana Greenblatt.
1. She Loves Learning New Things
They say experience is the best teacher, and that's one thing Ariana is already getting a lot of. She is grateful for all of the opportunities she's had so far in her career, and she uses each one of them as an opportunity to learn something new. She enjoys gaining insight on what other people on set do, and she always looks for a chance to watch people work.
2. Her Father Is An Actor
When Ariana started to show an interest in acting at an early age, it probably wasn't that surprising to her parents. Her father, Shon Greenblatt, is also an actor and he began his career in the late 80s. Most notably, he played Oscar Delancey in the 1992 film Newsies.
3. She Comes From A Diverse Background
Ariana was born and raised in New York to a Jewish American father and a Puerto Rican mother. She has lots of pride in her heritage and the city that she has called home for her entire life. Her diverse background also allows her to play a wide range of characters.
4. She's Been Dancing Since She Was 2-Years-Old
Before Ariana started acting she had already been a dancer for several years. She started dancing when she was just 2-years-old and it was clear that she had a knack for performing. Although all of her attention has been focused on acting for the last few years, she competing in Dancing with the Stars: Juniors in 2018.
5. She Enjoys Writing Songs
Ariana's list of talents just keeps growing and growing. On top of dancing and acting, she also has an interest in music. She plays the guitar and has started writing songs. Music is just a hobby for her at the moment, but it would be interesting to see if she decides to release some music down the line.
6. She Has More Than A Million Followers On Instagram
The success Ariana has had on screen has also translated into lots of success on social media. Her Instagram account is more popular than some people who have been in the industry for twice as long. She has 1.4 million followers on Instagram at the moment and that number is only going to continue to grow as she moves forward in her career.
7. She Likes To Surf
There are a lot of things about Ariana's life that are different from other kids her age, but underneath the fame and acting roles she's still just a kid who likes to have as much fun as she can. When she has time off from school and work, surfing is one of her favorite things to do.
8. She's A Big Leonardo DiCaprio Fan
Despite her age, Ariana has lots of admiration for the actors who have come before her. Since she was born in 2007, she wasn't even around for some of Leonardo DiCaprio's most memorable movie roles. Still, she is a big fan of his work and hopes to get the chance to collaborate with him some day. She is also a big fan of Natalie Portman.
9. She Like Chloe Ting's Videos
Ariana loves to stay active, and like many other young people she loves using technology as a tool to help her along her health and fitness journey. She loves watching Chloe Ting's YouTube videos and often does some of her at-home workouts. During the pandemic, Ariana has also been learning how to edit YouTube videos so there's a chance she may decide to make a channel of her own.
10. She Loves Fashion
Ariana is a very stylish teen and she enjoys fashion. When asked to describe her personal style she told Fashionista.com, "I like the early-2000s look, the 'Clueless' stuff and all that. I love, love, love hair and makeup, so I definitely been trying that glam look where I have a cool suit and rock T-shirts and my hair is super glam. But casual on a normal basis. I love to be comfortable."
Tell us what's wrong with this post? How could we improve it? :)
Let us improve this post!