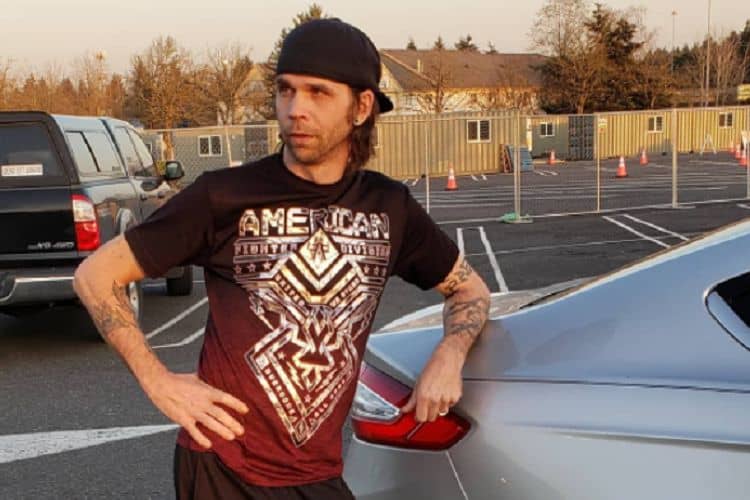 It was 2012 the first time the world met Jeremiah Raber. Honestly speaking, it was also the first time Jeremiah Raber met the world. He was adopted as a child by an Amish family and raised Amish. The core lifestyle of the Amish is as close to the basics as possible. They live very simple lives, and that's how they like things. When TLC introduced the "Breaking Amish," series in 2012, we met Jeremiah Raber and a few other Amish young adults looking to try the real world on for size. Would they like what the real world had to offer, or would they prefer to go back to their simple lifestyle? Raber ended up being a bit of a controversy on and around the show, and fans want to know more about him.
1. He Claims He Was Taken
On his own social media page back in 2015, he claims he was taken from his birth mother and adopted into his current family when he was a year and-a-half old. He was only nine months old when he was taken from her, and he felt he never really belonged in the Amish lifestyle as a result.
2. He Never Felt the Amish Lifestyle
Perhaps it's due to the fact that he's always known he's adopted, but he always knew that he didn't belong. He never felt as if he were a real part of the Amish lifestyle, and he claims his adopted mother told him on numerous occasions she doesn't know why she adopted him. He doesn't discount their lifestyle. He said it has it's good things, but it simply was not for him.
3. He's Estranged from His Family
He's not spoken much to his adopted family since 2012. The show was not something that they embraced in their lives. They do not understand why he would choose to live his life outside of what they are doing in their own, and they don't really speak. He says very little about them in terms of negative comments, but he does acknowledge that he does not speak to them.
4. He's Been Married
We are not entirely certain he's still married, but we do know that his marriage is not always a good one. His wife's name is Carmela Mendez. Back in 2017, he accused her of stealing $16,000 from him and taking off, though he deleted the post about it and has since stopped talking about it.
5. He's Been Arrested
Raber and his wife have a rather difficult relationship with one another. Back in 2017, he was arrested for domestic violence after an argument turned heated. She accused him of hurting her physically and leaving bruises. She also accused him of making verbal threats to cause her bodily harm. He didn't let it go at that, though. He also said his wife is abusive to him, too.
6. He's Still Married
It turns out, he's still married. The couple seem to be very much together based on his reality show appearance in 2021. They seem to have worked through their differences, and they seem to be working on their marriage. We only hope that they can make things work in their relationship by laying off social media accusations and working together rather than apart.
7. He's a Da
It seems that Raber has three kids of his own. He has a son and two daughters, but they don't live with their dad. In fact, they live with their mom in a completely different state. Prior to his current marriage, Raber was married to a woman by the name of Naomi Stutzman. They had three kids together, but they seem to have no relationship right now.
8. He Found His Biological Family
Now that he's back on television beginning March 22, 2021, it appears that Raber has tracked down a number of his biological relatives. We will see the new season of the show introduce both the world and Raber himself to his biological father and even his grandmother. They seem to both be happy to have found one another, and no one is happier than his fans.
9. He's Ordained
Jeremiah Raber is a man who hustles. When one business venture fails, he moves on to the next. He's become an ordained minister, and he's free to marry friends and family, among other things. He was ordained online.
10. He's a Predator Catcher
Rumor has it that he and his friends are also portraying young teen girls on the internet as a way of catching sexual predators. This is a rumor that's been going around for a while now. While we don't think that catching sexual predators is a bad thing, we do wonder if it should be left to the professionals.