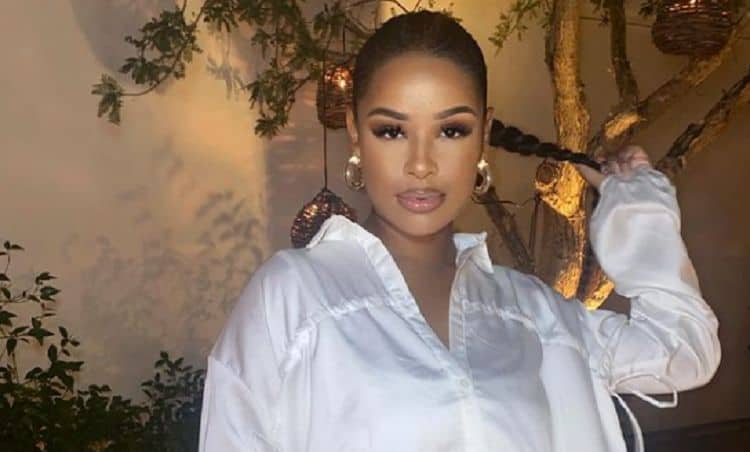 Taina Williams is the kind of young woman who is famous of her own accord, but there is something true about the fact that she probably wouldn't have reached her particular level of fame if it were not for her somewhat famous mother. She is an Instagram celebrity, a star in her own right, and someone the world is familiar with, but she's also someone her fans want to learn more about. Who is Taina Williams, and how did she grow into the type of star she is right now?
1. Her Mom is Famous
Her mother is Emily Bustamante of "Love and Hip Hop," fame. She's well-known as the girlfriend of rapper Fabolous, and that's how she came to fame. Her daughter is well-known because she did have a chance to be part of the reality television program that's been popular for some time.
2. She's a California Girl
Williams is a California girl through and through. She was born in New York City and raised in Los Angeles, and that is because her own mother was there for her personal reasons. She lived there her entire life with her mom, Fabolous, one sister, and two brothers – they are half-siblings from what we understand.
3. Her Biological Father is Unknown
It's no one's business who her biological father is, but she has done a wonderful job of keeping that to herself. Her mother has never come out with that information, and there is even some speculation that despite the fact that her mother keeps his identity from the world, Taina does have a relationship with him that is positive. Whether this is true or not is unknown to us, but it's nice to think that they do get along well.
4. She is Close to Fabolous
She has known him almost her entire life. It's been said she was born in 1998, and we do know that her mother and Fabolous had their first child together sometime in 2008. She would have been around 10 when their first baby together was born, and that means she's known Fabolous since she was around nine at the very latest. We don't know how long the rapper and her mother have been together, but we do know she considers him her stepfather and that they are close.
5. She is not Single
Taina Williams is not a single woman. She's been dating rapper G Herbo for approximately three years now, and they do seem happier than ever. They reportedly began dating at some point in early 2019, which might not feel that long ago, but it really is.
6. She is a Mother
She's only 23, but she is already a mother. She welcomed her first child with her rapper boyfriend back in May of 2021, and they are in love with their son. She focuses her time on being the best mom, the best girlfriend, and the best person she can be, and she is clearly killing it.
7. She's Pregnant
The exciting news in her life at the moment is that she is currently expecting her second baby with her boyfriend. She found out and shared the news with him during the holiday season of 2021, just seven months after they welcomed their first son. We don't know yet if they are having a boy or a girl, but they are both excited.
8. Her Boyfriend Speaks Highly of Her
G Herbo might be a rapper who is on the road and busy a lot, but he appreciates being home. He's said of his girlfriend that she builds him up, she makes him better, and she takes care of him, their child, and their home. Without her, he feels he'd be living a much different life that might not be anything near as wonderful as it is now.
9. She's a Believer in Opposites Attract
While she's not said anything about it, her boyfriend has. He's said more than once that he feels that opposites do attract because they are opposites. If he's feeling this way about their relationship, we are certain she must believe that opposites attract as well.
10. She's Relatively Private
Her life might be lived primarily on the internet to the point that she films herself showing her boyfriend she is pregnant, but she is also a woman who does value her own privacy. She's not living her life with the intent to share every single moment of her life, but she shares what she feels works within her comfort level, and it is working for her.Instagram celebrity,
Tell us what's wrong with this post? How could we improve it? :)
Let us improve this post!