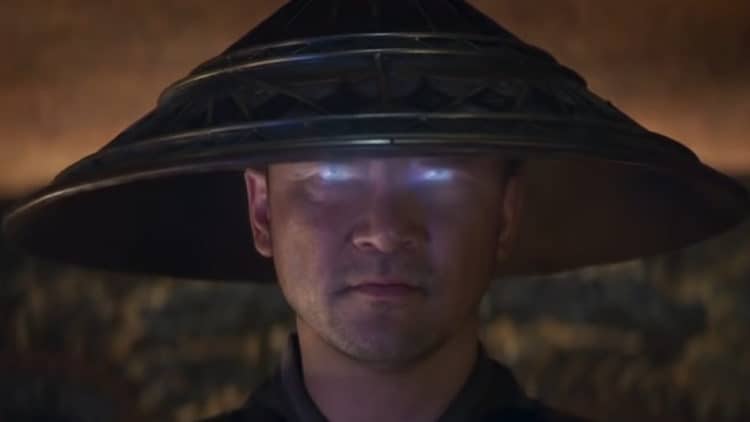 Tadanobu Asano has been acting professionally since he was a teenager, and he has built a resume that many actors can only wish to have. Chances are you've seen him in at least one thing at this point in his career. He has been in a wide variety of film and TV projects and he has shown that he has the versatility to take on a variety of characters. He is probably most well-known for his role in movies like Battleship and 47 Ronin. His commanding on screen presence is undeniable and he's about to put it to good use yet again. Tadanobu will be playing Raiden in the upcoming movie Mortal Kombat which is set to be released in 2021. Keep reading to learn 10 things you didn't know about Tadanobu Asano.
1. He Isn't The Only Person In His Family Who Works In Entertainment
Even before Tadanobu started his own acting career, he was familiar with the entertainment industry. His father, Yukihisa, is an acting agent who started his own company called Anore, Inc. It was actually Yukihisa who suggested that Tadanobu get into acting.
2. He Comes From A Diverse Background
Tadanobu was born in Yokohama, Japan. His maternal grandfather (whom he never got the chance to meet) was an American with Dutch and Norwegian roots. According to IMDB Tadanobu said, "I have blood from Dutch and Norwegian… I found that I have family in America."
3. He Prefers Doing Movies Over TV
Over the course of his career, Tadanobu has worked in both TV and film roles. However, most fans will notice that he's done far less work on the small screen. During an interview with Timeout Tokyo he explained why "I decided in my late teens that I wanted to be an actor, and my dad and I agreed that films were better. I work alongside my dad, you see. I've thought that films were better since I was a kid. With TV, you have to get everything done within such a short space of time, but with films, to an extent, you get more legroom."
4. He's A Musician
In addition to acting, music is another area of the arts that Tadanobu has always loved. He is a talented singer and he has been performing for several years. He is a founding member of a band called MACH-1.67 and he has also played in other bands over the years.
5. He Has Over 100 Acting Credits
No matter how talented an actor is, nothing in the industry is ever guaranteed. With that being said, any actor who is able to work consistently for long periods of time is certainly one of the lucky ones. Tadanobu is thankful to be able to say he is a part of that group. Over the years, he has managed to earn more than 110 on screen credits and he's nowhere near finished yet.
6. He Has Modeling Experience
Tadanobu's acting roles aren't the only time he's stepped in front of the camera. He has also done some modeling over the years and he's proven to be quite a natural. Most notably, he has worked with well-known Japanese designers Jun Takahashi and Takeo Kikuch.
7. He Has Behind The Scenes Experience
Even though he has spent the majority of his career in front of the camera, Tadanobu is no stranger to being behind it. He has done a lot of behind the scenes work over the years. He made his directorial debut in 2004 with a film called Tori. There's no information on whether or not he plans to do more directing work in the future.
8. He's A Devoted Dad
Tadanobu has always been the kind of actor who prefers to keep his personal life out of the spotlight, but one thing we do know about him is that he's a very proud dad. He has two children from his marriage to Japanese actress/singer, Chara. Both of his children have followed in their parents' foot steps by pursuing careers as actors.
9. He Loves To Draw
Like most creative people, Tadanobu is always interested in taking advantage of different ways to express himself. When Tadanobu has time off from work, he likes to spend it drawing and painting. He has consistently been working on his craft over the years and he's gotten pretty good.
10. He Does Calligraphy
To say that Tadanobu is a man of many talents wouldn't even be enough to accurately explain all the things he's good at. In addition to drawing, Tadanobu is also quite skilled when it comes to calligraphy. In fact, he did the calligraphy for the intertitles of the 2001 film Electric Dragon 80.000 V which he also starred in.
Tell us what's wrong with this post? How could we improve it? :)
Let us improve this post!