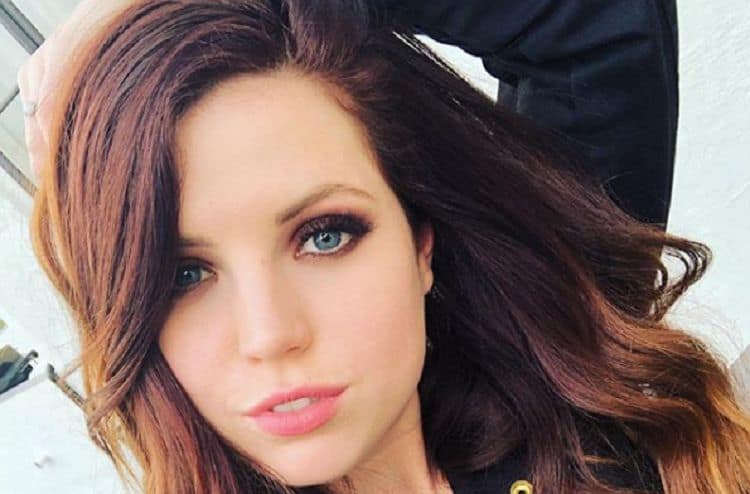 Not everyone seeks the spotlight in the same exact way, as Sydney Sierota has managed to find it in a manner that isn't quite as popular but still manages to get her noticed if on a smaller scale. Musicians tend to rise and fall just as quickly as actors do, but their fame is borne on tides of favor and opinion that still differ greatly from the landscape that actors are accustomed to. Where an actor might be able to put out a decent to great movie a musician can do the same with a single, but will be able to watch their fame drop much, much quicker if they don't keep producing the same level of brilliance in their songs, while the actor can typically go on to produce a couple of lesser-quality movies and then mount a comeback far easier, or so it seems at least. For musicians the competition seems much more fierce and tends to move a great deal faster at times.
Here's a few things you might not have known about Sydney.
10. She's the lead singer of the band Echosmith.
The band was formed in 2009 and is still active today but without an original member as one of Sydney's siblings, who was part of the original group, decided to leave after a while. Their song Cool Kids is still one of the most recognizable songs that they've released.
9. She's also been a model and a fashion designer.
Sydney definitely has something else to fall back on if the music career decides to up and go away, though at this point things are still going ahead as they have been for a while and it seems as though her career is still pretty stable.
8. She was born into a musical family.
Much of her family has been into music for a very long time so it's not too surprising that she was heavily influenced and took to the musical path after a while. Some folks might tend to pull away from whatever their family is into but others will lean into it and use it as best they can.
7. She was in her first band at the age of five.
Echosmith wasn't the first time she joined a band and it wasn't the first time that she played with her family. It would seem that the Seriota's are a pretty tightly-knit bunch that are very familiar with each other when it comes to their musical talent and how it's applied.
6. She sang for the first time at age two.
This kind of proves that she was destined to be a singer and perhaps even lean towards a musical career at some point since she was singing in a church group when she could barely form all the words and probably hadn't hit her perfect pitch yet.
5. She's a big Taylor Swift fan.
Even stars tend to like other stars since they're human and have their own interests. It does seem kind of intriguing though to wonder if she's ever modeled any of her act off of Taylor Swift or if he's just another fan that likes what Tay-Tay has to offer in terms of musical talent.
4. She's dating another musician.
It's certainly easy to understand how those that have like interests would get together and share that interest as well as other parts of their lives. This hook-up wasn't made public until just a few years ago when they went on social media to make it known.
3. She used to have a habit of showing up late for rehearsals.
One thing that vexes anyone is a person that shows up late as a habit. Her brothers actually came up with a rule that if she continued to show up late she would owe them $5 each time. Needless to say she likely started showing up on time on a regular basis not long after that.
2. She's performed on various soundtracks.
Her voice has been heard on a fairly wide array of movie soundtracks, even if it has been just a few songs that people happen to like and think can be worked into the films. In fact she's even had one of her songs used for a Tinkerbell movie, Secret of the Wings.
1. Her social media following is impressive.
It is interesting to see who people follow and why since some famous names don't get the same kind of attention as others do. The favor of the people however is a big deal to many performers as it means an increase in their reputation, sales, and overall popularity. But the one thing that seems true about social media is that it can go up and down at an alarming rate in regards to how famous the person really is.
It seems like it's been a while since Cool Kids really put Sydney on the scene, but there's no doubt that she'll be around a while.