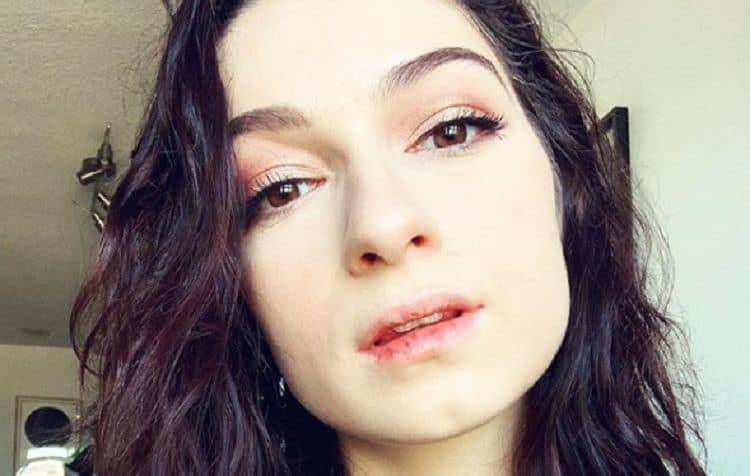 Over the course of less than a decade, Sydney Meyer has worked hard to build a professional acting career that she can be proud of. After making her first on screen appearance in 2013, Sydney has gone on to work her way up from guest roles to recurring appearances and main characters. Most people will know her best for playing Ava O'Malley in V Wars. Recently, she earned another big opportunity when she was cast with a recurring role in the new Netflix series, Grand Army. Although her character isn't one of the main students featured in the show, she still played a very significant role in the series. Continue reading for 10 things you didn't know about Sydney Meyer.
1. She Got Into Acting By Accident
There are lots of actors who have wanted to act for as long as they can remember, but Sydney Meyer isn't one of those people. She had no desire to act when she was younger. She had plans of going to college and following a more traditional career path. However, after attended a school for the arts, she realized that she loved acting and eventually came to the conclusion that it was something she wanted to pursue seriously.
2. She Is From Canada
Many viewers have probably assumed that Sydney is American, but in reality she was born and raised in Canada and also has dual citizenship in England. Like many other Canadian actors, one of Sydney's earliest roles was an appearance in Degrassi: Next Generation.
3. She Likes Roles That Tap Into The Dark Side
Some actors are afraid to play characters who are perceived as being 'bad' or 'dark', but Sydney never shies away from those types of roles. She told Naluda Magazine, "I kind of love the dark side. I love really human dark roles. I love exploring the sides of ourselves we aren't allowed to in the day to day." She added "I think it's an important and cathartic thing both for us artists and for the audience."
4. Her Father Is Her Biggest Fan
No matter what you do in life, having a strong support system can always make things easier. Sydney has been very lucky to have a supportive group of people in her life, but she considers her father her biggest supporter. When discussing her father during her interview with Naluda Magazine she said, "He's supported me from day one and continues to…He's always believed in me, even when everyone in our hometown thought they were insane for letting me pursue acting. He's be so vocal and unrelenting in his support. I would not be where I am without him. "
5. She Loves Books
Sydney spends a lot of time working, but she also enjoys making the most of her free time as well. She loves reading and kicking back with a good book is one of her favorite ways to relax and unwind. She told Pop Culturalist that her favorite book is The Contortionist's Handbook by Craig Clevenger.
6. She Loves Ghost Stories
Scary stories of any kind aren't some people's idea of a good time, however, Sydney doesn't mind a good scare every once in a while. While talking to Nerdy Girl Express she said "I love ghost stories, aliens, I'm fascinated by that. I loved the shows Medium, Ghost Whisperer, Stargate Atlantis. I think any story told well is worth telling. But I'm definitely very interested in certain aspects supernatural stories."
7. She's Engaged
Maintaining a romantic relationship when you're working hard to take your career to the next level might not always be easy, but Sydney has found a way to make it work. She is happily engaged to Alex Ozerov who is also an actor. Alex is best-known for playing Mischa Semenov in the series The Americans.
8. She's A Formally Trained Actress
Once Sydney made the decision that she wanted to become an actress, it was a decision that she took very seriously. She ultimately decided that formal acting training was the best route for her. She studied at the Theater of Arts College for the Contemporary Actor, The American Academy for Dramatic Arts, and Shakespeare School at Stratford.
9. She's A Singer
Acting isn't the only performing art that Sydney enjoys, and it's certainly not the only one she's good at. She also has a great singing voice and enjoys singing and writing songs. At the moment, it doesn't look like she's released any music and it's unclear whether or not she has any plans to.
10. She Has Theater Experience
Sydney's on screen work has gotten her lots of attention over the years, however, she is also no stranger to the stage. She appeared in several stage productions throughout her career including a production of Alice in Wonderland and a production of A Midsummer Night's Dream.