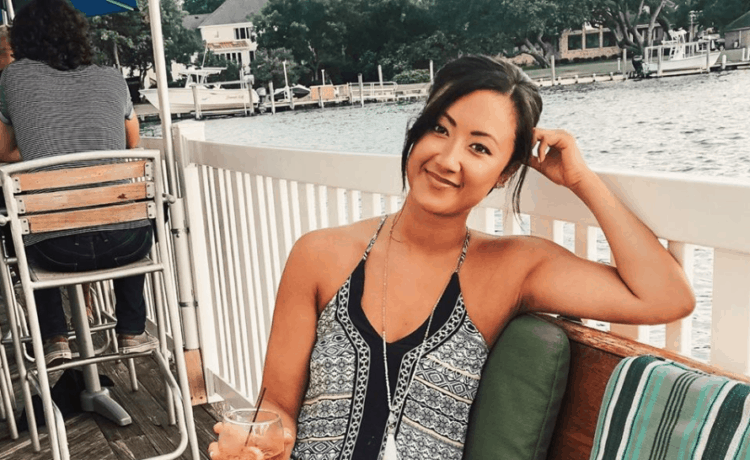 Colton Underwood is the bachelor featuring in season 23 of 'The Bachelor'. Like in the previous series, Underwood is the lucky man who gets to take his pick from some beautiful women who are all competing for his attention. One of the women featuring in this season is 27-year-old barre fitness instructor Sydney Lotuaco from New York. Lotuaco walked off the show shortly after Underwood announced that he wanted to get engaged by the end of the series, and she reassessed her feelings. While she has recently become relatively famous due to her appearances in this reality television series, there are probably many things about her which you do not know. Here are 10 interesting facts that you probably didn't know about Sydney Lotuaco.
1. She is a Model and Dancer
Despite predominantly working as a barre fitness instructor, Sydney Lotuaco is also a model and a dancer. She began to dance at the age of just three-years-old, says reality TV World. She went on to study dance at Marymount Manhattan College, from where she graduated cum laude with a Bachelor of Fine Arts in Dance in 2014. She is now a member of the McDonald Selznick Associates dance agency. Her dance career has seen her perform in the dance troop of the New York Nicks professional NBA basketball team. As an adult, she has also dabbled in some modeling work.
2. She is a Natural Leader
While she was at college, Sydney Lotuaco was a resident advisor for three years. Due to the duties that she performed, she received the 'Silver M' award. This was awarded to her by the Dean because she had shown exceptional leadership. Therefore, it seems that Lotuaco is a natural leader. Her leadership skills are possibly one of the things that Colton Underwood liked about Lotuaco before she decided to leave the series and what made her stand out from her competition in the challenges.
3. She Loves China
One of Sydney Lotuaco's favorite places in the world is China. This is a country that she visited while hitchhiking. She has described her time hitchhiking around China as one of the most outrageous things she has ever done. Choosing to hitchhike rather than to stay in luxurious hotels is another example of how much she loves fitness and the outdoors.
4. She Met Colton Underwood Prior to the Show
Prior to the start of season 23 of 'The Bachelor', three lucky women had the opportunity to meet Colton Underwood, and Sydney Lotuaco was one of them. This opportunity arose when some of the upcoming members of 'The Bachelor' cast were invited to appear on 'The Ellen DeGeneres Show'. This gave her and two other contestants of the series a sneak peek of what to expect when the show started filming.
5. She Has Never Had a Boyfriend
One of the most surprising facts about Sydney Lotuaco is that she has never had a boyfriend. This will astound many viewers of 'The Bachelor' as she is clearly a very attractive woman with lots of traits that men and woman alike will find appealing. Perhaps it is the fact that she has been unable to find a boyfriend on her own that has inspired her to become one of the contestants of season 23 of 'The Bachelor'.
6. Lotuaco Already Has Television Connections
According to Your Tango, being a cast member of 'The Bachelor' is not the first time that Sydney Locuato has had connections with television. She is also linked to 'So You Think You Can Dance'. This is because she began dancing at a dance school in Virginia Beach called Denise Wall's Dance Energy. Denise Wall is the mom of the televised dance competition's runners-up, Danny Tidwell and Travis Wall, the latter of whom is now a choreographer for the series. Both Travis and Danny taught Sydney choreography.
7. She is From Virginia
Although Sydney Lotuaco now resides in New York, she is originally from Virginia. She moved to New York to attend one of the best dance colleges in the country and to pursue her careers as a dancer and a model. She is also an aspiring actress, so New York was a better choice of location for her to pursue her dreams.
8. Her Favorite Film is Cinderella
Despite never having a boyfriend of her own, Lotuaco is clearly not averse to the idea of a fairy tale romance as she has said in interviews that her favorite film is 'Cinderella'. Perhaps she was hoping that taking part in 'The Bachelor would be her opportunity to find her very own Prince Charming. Sadly, that has not been the case and she will have to continue her search for a fairy tale romance.
9. Thanksgiving is Her Favorite Holiday
Of all the holidays throughout the year, Sydney Lotuaco's favorite is Thanksgiving. She has said that there are two reasons for this. The first is that she loves eating and Thanksgiving is associated with an over-indulgence in food. The second reason is that there is no pressure to buy gifts like you need to for the other holidays of the year, such as Christmas.
10. She Already Has a Huge Following on Social Media
Sydney Lotuaco already had a huge following on social media even before she appeared as a contestant on 'The Bachelor'. Now that she has raised her profile, it is likely that she will grow her social media following further. On her Instagram account, she has more than 36.2 thousand followers. She uses this account to post regularly about her daily activities, including her work life and the fun she has with her friends. Lotuaco did not create a Twitter account until November 2018. Despite the account being open for such a short time, she already has more than six thousand followers of her account. She is now a regular user of Twitter and posts information, photographs, and videos relating to her lifestyle.Colton Underwood
Tell us what's wrong with this post? How could we improve it? :)
Let us improve this post!