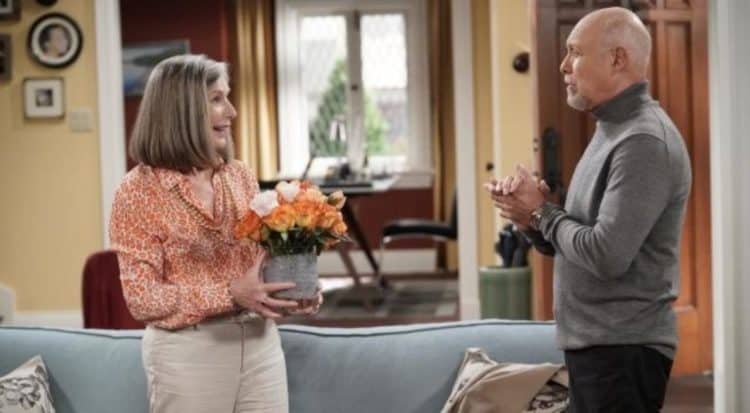 Acclaimed actress Susan Sullivan first came to our attention as Lenore Delaney on the hit daytime show, Another World. She went on to win our hearts as Maggie Channing on the prime-time series Falcon Crest, and enjoyed continued success with her roles as Kitty Montgomery on the sitcom Dharma & Greg, and as Martha Rodgers on Castle. At the age of 76, Sullivan shows no sign of stopping anytime soon. Read on to discover more about the life and works of the acclaimed actress.
1. Early Years and Education
Sullivan was born in 1942 in New York City, New York to Helen Rockett and Brendan Sullivan, an advertising executive. Sullivan was raised on Long Island with her brother, Brendan (now a methadone counselor) and sister, Brigid (an executive at WGBH-TV). After graduating from Freeport High school, Sullivan attended Hofstra University, where she achieved a Drama BA.
2. Her Playboy Bunny Days
In the early 1960's, Susan put herself through college by working as a Playboy bunny. She was one of the very first bunnies to be employed at the Playboy Club in New York, and has no regrets about the experience, saying ""I had been a waitress before and I felt I would rather show my legs and make sixty dollars a night instead of twenty". She has also spoken fondly of her fellow bunnies, who she recalls as being highly intellectual and ambitious, with the majority using their earnings to finance their education.
3. A Famous Relationship
At the age of 23, Susan was briefly entangled with Cary Grant. She met the much older Grant at a party, and the pair enjoyed a short romance. Susan recalls how Grant questioned her ambition to be an actress: "He said to me, "Why are you being an actress? They're all neurotic." I said, "Even Katharine Hepburn?" And he said, "Especially Katharine Hepburn!" I said, "Well, what do you think I should do with my life?" And he said, "I think you should become impregnated."
4. A Stage Presence
Sullivan career has its roots in the theater… indeed, it was her stage career that led to her subsequent parts on TV. Susan was starring in an off-Broadway play when she caught the eye of an agent, who offered to represent her if she upped sticks and moved to Hollywood. As you might expect, Susan jumped at the offer, and her career on prime-time TV was off.
5. Movie Stardom
While appearing on Another World, Sullivan landed a bit- part alongside Charlton Heston in Midway. The film was panned, but Sullivan's scenes were noted as the best and most dramatically engaging of the entire movie (despite being only 10 minutes long). Susan's appearance was cut from the original theatrical release of Midway, and fans could only catch her in the 2-part television version of the movie until it's 2011 DVD re-issue.
6. Falcon Crest Success
In 1981, Sullivan landed the role of Maggie Gioberti in the prime-time CBS drama, Falcon Crest (FC). The show went on to become a massive hit, given Susan her biggest starring role to date. By the time of her departure in 1989, Sullivan had racked up appearances on every episode of the series.
7. Departure from FC
Sullivan was fired from FC at end of its eighth season. The show's makers cited financial reasons for Sullivan's departure, but there was also a suggestion of underlying creative differences, with Susan citing unhappiness with the direction the show had taken under a new regime of writers and producers.
8. Philanthropy
Sullivan is a noted philanthropist. She is associated with the Blue Cross and, with a nod to her own experiences as the child of an alcoholic, the ACOA (Adult Children of Alcoholics).
9. Tylenol Spokeswoman
Sullivan is an active spokeswoman for Tylenol, having appeared on several TV commercials for the brand throughout the 1980's and 1990's. Susan claims to be proud of the association, and has even pointed out that she managed to buy a beach house with its proceeds.
10. Award Success
Sullivan's work has secured much critical acclaim and award recognition, including a Golden Globe nomination for Best Performance by an Actress in a Supporting Role, an Emmy nod for Outstanding Lead Actress, and a Screen Actors Guild Award nomination for Outstanding Performance.
Tell us what's wrong with this post? How could we improve it? :)
Let us improve this post!