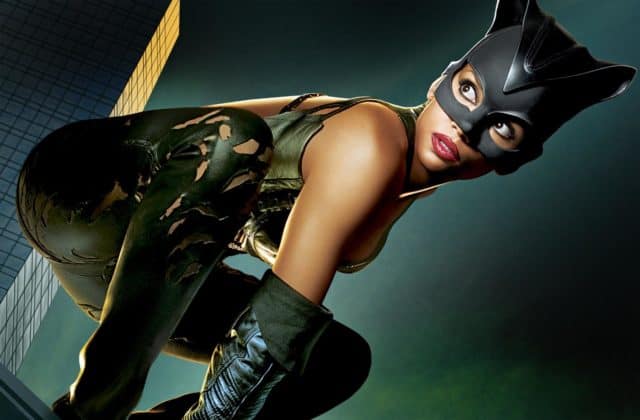 There's a way to handle a loss like a champion and Halle Berry did just that when she was handed her Razzie for Catwoman. A Razzie is one of the last awards an actor ever wants to get since it's an award for being particularly bad, or being attached to a movie that's just absolutely horrible. Her performance in Catwoman wasn't anything to write home about, but getting a Razzie is just harsh. Thankfully she'd already won an Academy award for her part in Monster's Ball and was able to hold it in the other hand to show everyone that while she'd hit rock bottom she had also risen to the top. That's an amazing testament from an amazing actress that has proven time and again that she belongs in Hollywood and is still miles above many others when it comes to acting.
Also having the strength to accept such a loss is something that you don't see a lot of people being able to do at that level, which might be understandable to some but it is still expected of people that vie for such awards. No one is going to win all the time, no matter who they are, but a loss needs to be taken with as much dignity as a win, as it marks the character of a person and shows the world that they can take an occasional loss. A Razzie is perhaps one of the worst awards to ever get, but being able to accept it and even laugh about it is something that people should have learned by the time they were in high school if not sooner. The ability to lose gracefully is the act of someone that knows how to learn and how to move forward from their mistakes rather than be consumed by them. Perfection is in some ways a disease that afflicts far too many people and forces them to rip everything they do to pieces when it doesn't meet their high expectations.
This kind of thinking is kind of dangerous since raising the bar on oneself to such a degree is like setting yourself up for failure before you even get started. Some people know how to excel and to push themselves to that limit without doing any permanent damage to themselves, but others simply keep pushing and never learn when to stop. Seeking perfection in everything isn't really a fault, but it can be a damaging way to live since it doesn't allow for any type of learning if one can't accept failure. Failure is unfortunate but it is a product of life that is necessary to gain wisdom, which Halle has definitely gained as she showed during this moment. Catwoman was a rather wretched failure but it was an attempt at something great that instead became a lesson learned.
Plus she's right, you can't always enjoy life at the top unless you've hit rock bottom at least a time or two. That's a good lesson to learn.