If you have a knack for teen drama series, Surviving Summer is one to add to your watchlist. Surviving Summer is a Netflix original Australian series that premiered on June 3, 2022. The series was created by Joanna Werner and Josh Mapleston, with Werner also serving as its producer.
Surviving Summer received a nomination for Most Outstanding Children's Program at the 2023 Logie Awards. So far, with two released seasons, Surviving Summer has received positive reviews from audiences and critics. Here's a review and analysis of Surviving Summer.
Surviving Summer's Plot Summary
Surviving Summer follows the life of its lead cast, Summer Torres, who's sent to Australia because of her rebellious ways in Brooklyn, New York. While in Australia and against her better judgment, she soon falls in love with the country, surfing, and its people. Set in the fictional small town of Shorehaven on the Great Ocean Road, Victoria, Australia, Summer finds it boring almost immediately after she arrives. Although she books a flight back to New York, she misses the flight while trying to assist Ari Gibson. This becomes the start of a friendship that sets the foundation for the series' plot.
The Young And Talented Cast Of Surviving Summer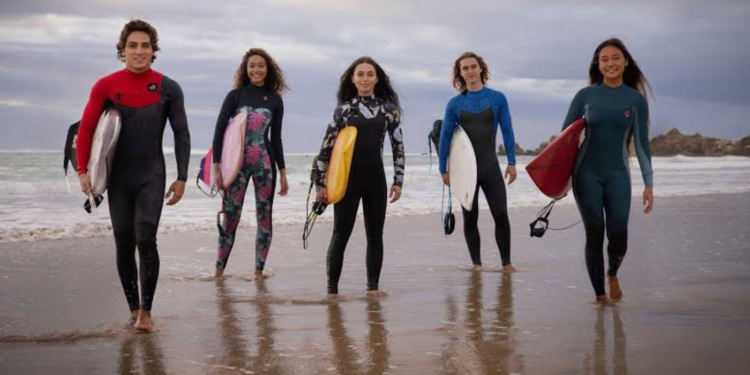 One of the highlights of Surviving Summer is its new, young, and super-talented cast. Raven's Home Tess O'Malley actress, Sky Katz, plays the series' titular character, Summer Torres. Kai Lewins plays Ari Gibson, one of the main characters in the season. Other supporting cast members include Australian actress Lilliana Bowrey (plays Poppy Tetanui), Brazilian actor João Gabriel Marinho (plays Marlon Sousa), Australian actress Savannah La Rain (plays Bodhi Mercer), and Chris Alessio (plays Manu Tetanui).
Actress Annabel Wolfe, who plays Wren Radic, is introduced in season 2, alongside Josh Macqueen, who plays Baxter Radic. For the role of the parents, Kate Beahan plays Summer's mother, Margot Torres, while Dustin Clare and Adrienne Pickering play Ari Gibson's parents, Thommo and Abbie Gibson. Surviving Summer was an on-screen debut for a few of the series' main cast members. Notable examples are Lilliana Bowrey and João Gabriel Marinho.
Themes Explored In Surviving Summer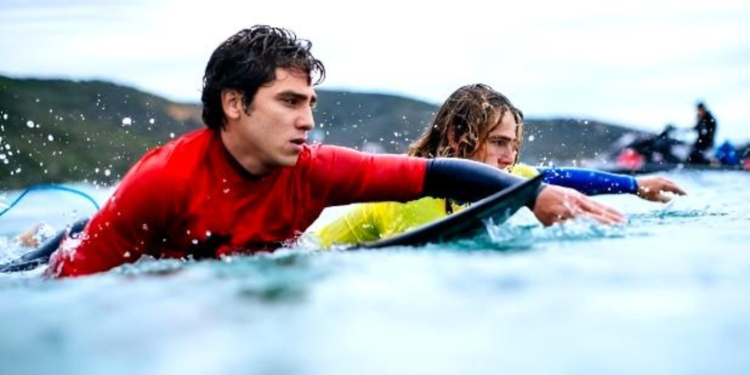 As a teen drama, the show is filled with the tropes the genre is known for. Beginning with a rebellious teen, Surviving Summer explores the theme of redemption. Through the power of friendship and team spirit, Summer Torres learns to work as a team. Although leaving Shorehaven, she returns on her own terms at the start of season 2. Unsurprisingly, love and romance become a recurring theme in both seasons. As a teen drama, it has its fair share of heartbreaks, love triangles, new love, and crushes.
Surviving Summer also addresses anxiety and PTSD. Ari Gibson is introduced as dealing with PTSD and anxiety caused by a surfing injury. It also follows his healing process, with Summer Torres convincing him to talk to someone. With the help of Shorehaven's surfing coach, Manu Tetanui, Ari is able to overcome it and compete in the surfing competition. Also, as a teen drama, Surviving Summer isn't short of its relationship drama and teen fights.
Surviving Summer Reception And Verdict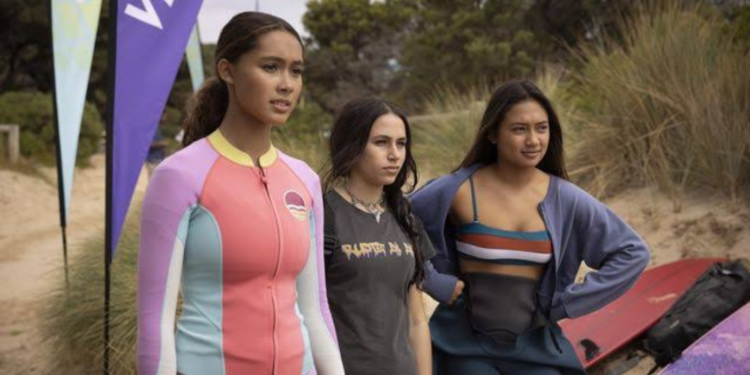 Season 1 was received with mostly positive reviews. For many teen drama audiences, the series took a more convincing plot than what is mostly obtainable in the genre. Season 1 holds a 77% Audience Score on Rotten Tomatoes, albeit from less than 50 reviews. However, across the board, it has enjoyed great reviews from audiences and critics alike. Expectations were high for season 2, which didn't disappoint. Season 2 has a 91% rating on Rotten Tomatoes. Overall, Surviving Summer is an amazing teen drama to watch. Although it lacks originality, it makes up for it with an incredible cast performance. Surviving Summer would feel very much at home for an audience that loves surfing.
Verdict: 4/5
Tell us what's wrong with this post? How could we improve it? :)
Let us improve this post!