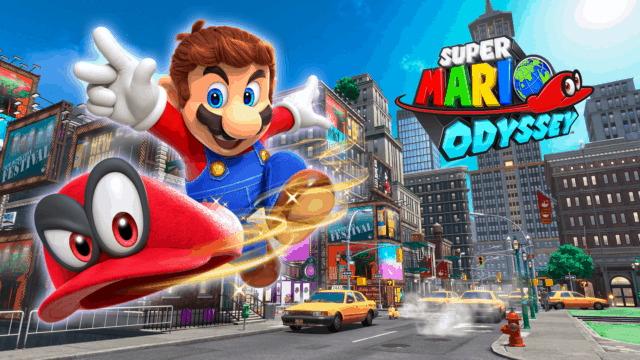 You had to know that Super Mario Odyssey was going to get the Honest Trailer treatment eventually. Just watching the clip makes me pine for the days of Super Mario Bros. on the NES, and even Super Mario Bros. 2. Things were so simple back then and so easy to accomplish. Now with the Nintendo Switch there's almost no limit to what Mario can do, and he seems to no longer be human, so there's that. It's either that explanation or the human beings in this game are something else entirely and one one's told us as of yet. Maybe being in Princess Peach's world for so long has finally changed Mario into the full-time cartoon character he's been for so long. Ah who knows.
Speaking of her royal highness, wouldn't you think that she would learn how to defend herself by now? In almost every game that she's been in peril it's been up to Mario to save her because she's been kidnapped by Bowser. Shouldn't it be about time that Peach finally woman up with the rest of the feminine characters are getting tougher and tougher by the year? I'm not attempting to spark controversy with that crack but it would seem that the damsel in distress era kind of left a while ago, and now it's time for Peach to realize that she needs to learn how to defend herself. Maybe try tipping Bowser on his back or something, that enormous shell might keep him down for at least a few moments.
And now, even better than before, Mario has a magical hat that he can throw at people. Once the hat is atop the head of an enemy he can enter that enemy's mind and control them. Man, that seems kind of dark for Mario and almost like it would be a crime worthy of punishment even in the video game world. But getting past that note this hat is just a crazy feature that whoever is making up the game must have thought would be cute and endearing to kids. Hey, throw your hat at someone and possess them! Honestly that sounds like something that should be in a game rated M.
As far as the landscapes go it looks like a lot of fun but it also looks like it would take hours and hours of nail-biting gameplay to get through the various levels only to rescue a princess that's going to be likely to get kidnapped again and then need rescuing all over again. You know, I'm reminded of a clip I watched on Celebrity Deathmatch in which Princess Peach took on Zelda. She seemed pretty darn feisty that time, so why couldn't she do the same thing to Bowser?
Anyway, for all the craziness of the game it looks fairly entertaining but also looks like it would be a lot of work to get through to the end. For those seriously invested in Mario it might be worth it but for those dinosaurs like myself that still remember chucking eggs at the bosses in Mario 2, it looks a little daunting.