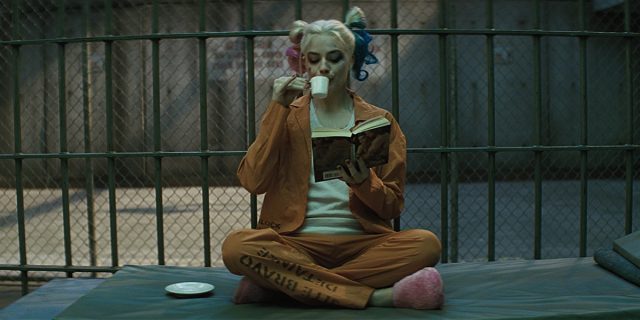 But that's none of my business.
In spite of mixed reviews from critics after the lifting of the review embargo, Fandango is reporting today that Suicide Squad has broken the record as the top pre-selling August movie in its history. To put that in perspective, it's now passed both Guardians of the Galaxy and last year's surprise hit Straight Outta Compton in total advance ticket sales prior to release. This news comes among reports that the supervillain team-up is tracking toward an equally record-breaking $140 million opening weekend.
With that said, pre-sales don't necessarily equal a good film (that's the whole nature of an advance ticket), but the studio will probably be happy about the overall box office total after all of the mixed reviews. Even a strong opening weekend doesn't assure success, though, as the film could have a larger-than-expected drop-off in week two. We'll have to wait and see, though, because mixed reviews won't keep everyone away (I know that I'm still incredibly excited to see the film this weekend), and the final tally could still surpass expectations.
I do want to mention that I firmly believe people should form their own opinions about a movie without putting a lot of weight in reviews, though, because reviews work best when read in conjunction with one's own thoughts. But, that's just my opinion.
Suicide Squad opens in theaters on August 5. Are you looking forward to the movie? Let us know in the comments down below, and check out the five things I think Suicide Squad needs in order to succeed!
[Photo Credit: Warner Bros.]
Tell us what's wrong with this post? How could we improve it? :)
Let us improve this post!