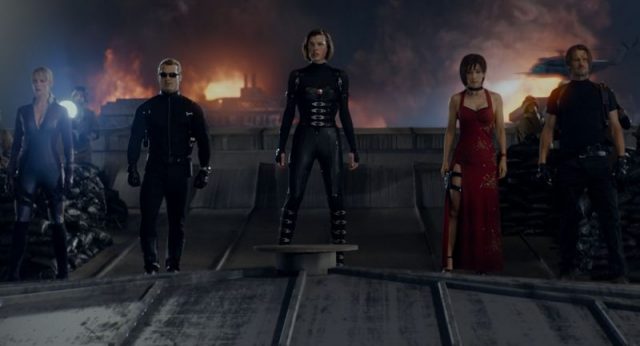 One of the most controversial film franchises in modern history is preparing to meet its maker.
Screen Gems has just released the international teaser trailer for Resident Evil: The Final Chapter, the upcoming final installment in the Resident Evil film franchise, and boy is it a doozy.
The film is described as follows:
Picking up immediately after the events in Resident Evil: Retribution, humanity is on its last legs in Washington D.C. As the only survivor of what was meant to be humanity's final stand against the undead hordes, Alice must return to where the nightmare began – Raccoon City, where the Umbrella Corporation is gathering its forces for a final strike against the only remaining survivors of the apocalypse. In a race against time Alice will join forces with old friends, and an unlikely ally, in an action packed battle with undead hordes and new mutant monsters. Between regaining her superhuman abilities at Wesker's hand and Umbrella's impending attack, this will be Alice's most difficult adventure as she fights to save humanity, which is on the brink of oblivion.
Plenty of both old and new cast members will be returning for the Milla Jovovich-led final installment, and it looks like it will close the franchise out in a fun way. From the beginning, the Resident Evil films have been enjoyable mindless fun, but I hope that the series rises again (just like its zombies affected by the T-virus) down the road with a more game-accurate story. The Resident Evil video games are absolutely ripe for adaptation, and there is definitely an audience for a reboot.
Check out the teaser trailer and poster for Resident Evil: The Final Chapter below:
[youtube https://www.youtube.com/watch?v=jbtmW3ydOkU&w=420&h=315]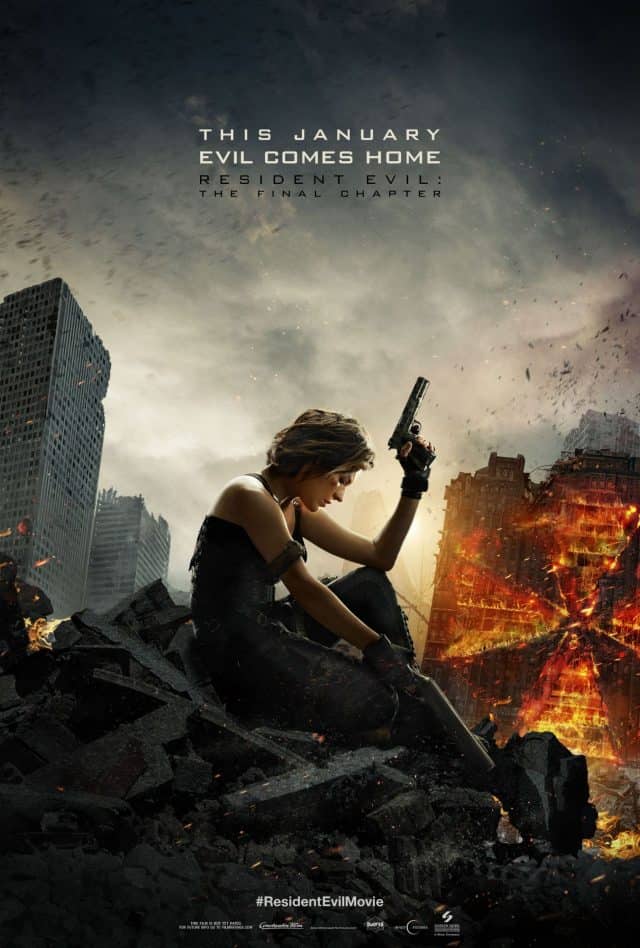 Resident Evil: The Final Chapter releases on January 27, 2017. Are you looking forward to the final entry? Let us know in the comments down below!
[Photo Credit: Screen Gems]