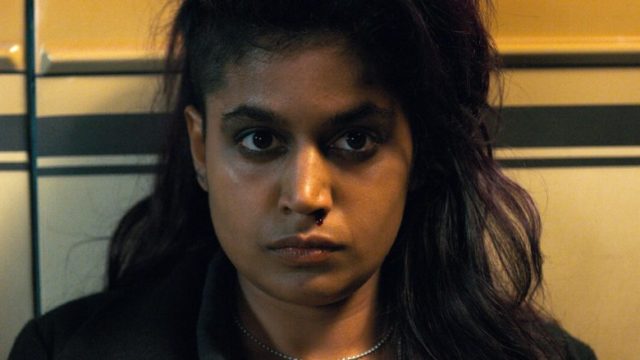 The rumor mill has already started grinding away with how Kali will most likely appear in Stranger Things season 3. But how this will happen is still anyone's guess. A lot of folks are talking about how Kali's arc is a serious distraction from the rest of the show and that it was kind of pointless to send Eleven off on a trip to find out about her past when she was so desperately needed back in Hawkins. The problem with that line of thinking is that if not for Kali, Eleven would have been seriously hindered by the fact that using her powers still came as a huge strain to her and she had limits that she hadn't pushed past yet. For good or for ill Kali was a character that kind of needed to be there in order to get Eleven over that hump when it came to using her power.
Think about it this way, if Kali hadn't been there to teach Eleven even the little bit that she did then there's a chance that Eleven wouldn't been able to close the gate and send the mind flayer back to the Upside Down. Hawkins would have eventually become the staging ground for the end of the world if not for Kali's guidance. Plus, she's a piece of Eleven's past that is only logical since Eleven is the sequential number that El was given, meaning that there had to be more individuals that had yet to be discovered. While I'm sure I remember some mention of the others being dead, at least most of them, it would make sense that at least one survived. Kali is the only other family that has decided to embrace Eleven, as her mother is unable to do much more than sit and watch the world go by as she continuously mumbles the last few things she recalls, and her aunt called the authorities.
Their parting might not have been on the best terms but Kali will no doubt be more concerned about Eleven than angry at her for ditching the group. The work that they were doing was not what Eleven was after, nor could she condone it. For that there might be a bit of bad blood, but there is little doubt that Kali would forgive her eventually if only because Eleven is her last link to the life that she remembers. Kali has to come back, there's no other way that her arc can end. She knows now that she has a kindred spirit out there that is like her and will no doubt seek the completion that Eleven can give her. The quest for vengeance could also lead back to Hawkins since it's not known just who and where everyone in the program ended up.
This is a bold claim but I see either Kali's group, or just Kali, will make their way to Hawkins chasing down one of the scientists or someone affiliated with the labs and will somehow draw attention to themselves. From that point on it won't take long for El to realize that Kali is in town.
It's thin, but it's what I've got so far.