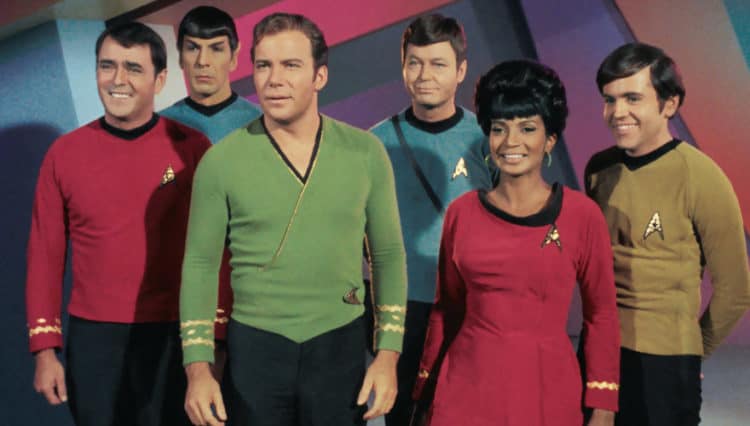 George R.R. Martin is an American novelist and short story writer who was born in Bayonne, New Jersey on September 20, 1948. His work is usually in the genres of science-fiction, horror, and fantasy. In addition to writing novels and stories, he is also a screenwriter and television producer. He is best-known for writing 'A Song of Ice and Fire' which is a series of epic fantasy novels that have become international bestsellers. This series was adapted for television and became the critically acclaimed series for HBO, 'Game of Thrones'. Martin is the series co-executive producer and four of the episodes were scripted by him. However, it is many years since he attempted to venture into screenwriting.
He once applied to become a staff writer for 'Star Trek: The Next Generation' and he was invited for an interview. However, it did not go exactly to plan and he was rejected for the position. Martin has recently spoken about the reasons why he was rejected as a writer for 'Star Trek'.
George R.R. Martin arrived for his interview and went into the office of a producer who asked him what his credentials were for the job. Martin explained that he had recently worked on the 'Twilight Zone' and that prior to this he was a writer of short stories and novels. He also pointed out that his specialist area was science fiction as this was the main genre for which he wrote.
Surprisingly, the producer was not impressed with these credentials. In fact, the opposite was true and he was actually dismissive of Martin's experience. Martin was told by the producer that 'Star Trek' was not a science-fiction show; it was a show for the people. For this reason, Martin was dismissed from the interview and did not get the job.
Martin was surprised by this rejection and felt that he had been misled into believing he was applying to write for a science-fiction series by props such as starships and photon torpedoes. It may seem strange that he was turned down for the role of staff writer for Star Trek but there are some possible explanations for this.
There is some speculation about who it was that interviewed Martin at the time. It was possible that the person in question was Maurice Hurley. For the first two seasons of the series, Hurley was the showrunner. Prior to working on Star Trek, he had no experience of science-fiction at all. Therefore, it is possible that he simply was not interested in people who wrote science-fiction working on the show. Another reason he may have been rejected is that he has taken so long to write 'The Winds of Winter' and it may have caused concern about whether or not the scripts would get finished.
Fans of Star Trek are now left to simply wonder how different the series would have been if George R.R. Martin had been accepted for the role. As 'Game of Thrones' has become such a hit with viewers, would Martin have injected the same magic into Star Trek had he become a writer for the series? This is something that Star Trek fans will never know.