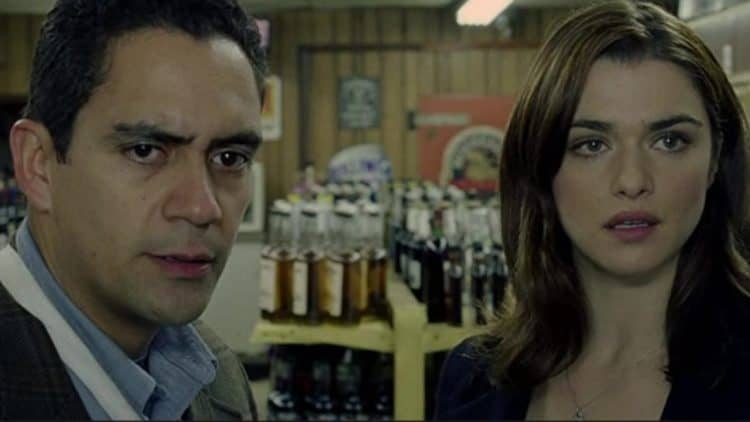 Jose Zuniga has been acting for longer than some of his fans have been alive. He made his first on screen appearance in 1991 in a movie called Ride the Rails. Over the years, he went from very minor roles to bigger opportunities, and before he knew it he was working alongside some of the biggest names in the business. His wide range as an actor has made it possible for him to play a variety of roles. These days, most people will recognize him best for his roles in TV shows like CSI: Crime Scene Investigation and Madame Secretary. He has also played Mr. Molina in Twilight. Continue reading for 10 things you didn't know about Jose Zuniga.
1. He Wasn't Familiar With Twilight Before Being Cast
Before Twilight was made into a film franchise, it found massive success as a series of books. Although the books were wildly popular, Jose admitted during an interview with Idol Magazine that he wasn't familiar with them before being cast as Mr. Molina in the first Twilight movie.
2. He Was Born In Honduras
Although Jose has spent almost his entire life in the United States, he was actually born in Honduras. He and his family relocated to the U.S. when he was around 7-years-old. They settled in New York City which is where he was primarily raised. It's unclear whether or not he's still based on the east coast.
3. He Has More Than 130 Acting Credits
Jose isn't the type of actor that everyone knows by name, but most people have probably seen his face more times than they realize. Over the course of his career, he has built a resume that includes more than 130 acting credits. There's no doubt the list will be even longer before it's said and done.
4. He's A Husband And A Father
The world knows Jose Zuniga as a successful actor, but at home he's simply a husband and a father. He has been married to Laura Levine for nearly 30 years and the couple has one child together. Over the years, Jose's family has made it a point to stay out of the spotlight.
5. He's A Private Person
Jose's family members aren't the only ones who have chosen to be low key. Jose has always been a notoriously private person. He likes all of the attention he gets to be focused on his work and he doesn't share many details about his personal life or do very many interviews.
6. He's Been In Three Law & Order Series
One of Jose's most famous roles was playing Detective Chris Cavaliere in CSI, but that isn't the only time he's been part of a police themed series. He has also been in three of the Law & Order series: Law & Order, Law & Order: Criminal Intent, and Law & Order: Special Victims Unit.
7. He's Done Voice Work
Jose has spent the majority of his career doing live action work, but it looks like he has the potential to be a successful voice actor as well. In 2009, he narrated a documentary called Rogers and Clarke: The History of the Pacific Crest Trail. This is his only voice role at the moment, but he may decide to give it another shot in the future.
8. He Always Wanted To Act In A Stephen King Adaptation
Being cast in the 2017 film, The Dark Tower, was a dream come true for Jose in more ways than one. Not only was it a great overall opportunity for his career, but it also helped him check something of his bucket list. During an interview with Desde Hollywood, he described what it felt like to get the part and said, "It was something that I could never have imagined…I was lucky, but also predestined because I always wanted to work in a Stephen King adaptation. It was half a miracle!"
9. He Almost Went To Law School
Jose didn't grow up wanting to become an actor. Instead, he was considering a career in the legal field. While talking with Idol Magazine, he revealed that he actually planned on going to law school. However, when the time came to start seriously applying he realized that it wasn't something he really wanted to do.
10. He Studied At The Lee Strasberg Theatre & Film Institute
After Jose decided that he was ready to leave his law school dreams behind and focus on acting, he knew that he had to put in a lot of work in order to compete with other people in the business. He decided to enroll in acting classes at The Lee Strasberg Theatre & Film Institute after seeing an ad for the school in a local paper.
Tell us what's wrong with this post? How could we improve it? :)
Let us improve this post!