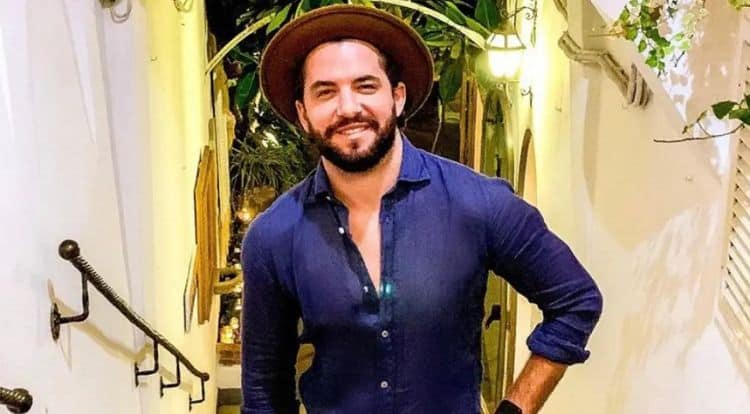 The year is 2021, and there is literally a reality show about everything. From people getting married to people they meet at the altar to people living together in a house for the summer to watching a city full of women called housewives (who aren't even always wives or at home), there is something for everyone. "Summer House," is one of those reality shows that people love, and it's brought Steven Traversie some fame. He's a man people want to know more about, and we thought we might do some digging. Who is he?
1. He's in Marketing
If you're looking to see what he does for a living that allows him to make a decent income, you might be interested in knowing that he works in marketing. He works for the Tao Group Hospitality as a senior marketing director. He does well there, which is how he was able to work his way up to this title.
2. He's Had Health Issues
Hearing your doctor tell you that you have cancer is possibly the worst thing you could ever imagine hearing. His doctor told him this back in 2013, and it was devastating. He was diagnosed back then with testicular cancer, and it was a horrible time in his life. He is currently in remission, and very happy to be there, but he also supports cancer research and education, and he makes sure that he gives his time, his money, and his knowledge to help others learn as much as they can.
3. He's No Longer in a Relationship
He and Lindsay Hubbard were together for some time, but it seems that the couple has decided to call it quits for good. It's not a shocking surprise to anyone who ever saw them together, though. They had some very clear, very obvious issues, and that's something we imagine they could not get over no matter how hard they tried.
4. He's Got a Lot of Followers
When he's on the 'gram, he's sharing his life with more than 25k followers. His stint on reality television has brought him some fans, and they want to see what he's up to in life. Many might be curious about his cancer and his survivor story. Others might just want to know what he is up to. Either way, people are curious about him.
5. He Loves New York
He recently posted a photo on his Instagram feed of the NYC streets covered in snow with dark, ominous skies in the background. He says that even with the overbearing restrictions and the craziness that is going on in the city, there's still no place he'd rather be.
6. He's Close to His Family
His family is located in North Carolina, and he made time to visit recently. He's close to them, and he enjoys spending his time with them. He's not going to go without seeing them, and we have to agree with him on that one. Family is too important to go without. He's been visiting them regularly in North Carolina, and he even had them in New York to visit him recently.
7. He's a Fan of Walking
Perhaps his favorite thing about living in New York City is the walking. He loves to walk around the city, and we also agree with him here. He's been spending his time just walking around and enjoying all that the city has to offer. There's something new and exciting every single day to see and do in the city, and that's part of the magic.
8. He's a Fan of the Little Things
In a world where everyone is so negative anymore, it's so important to take a moment to feel grateful for the little things. He's a man who feels grateful for the little things. He's grateful for his health and his life, the roof over his head and the food in his kitchen, and he's not taking anything in his life for granted.
9. He Loves Travel
Like so many of us, he's missing the ability to travel right now. He loves it, and he's happy to spend time learning new cultures and visiting new cities, and it might just be the one thing that everyone is missing most during this time when it's just inconvenient to go places since so many are closed.
10. He's Private
He does share a lot of his life on his social media platforms, but he never really shares too much. He doesn't give us any glimpses into his personal life, but he does share things that he feels we might all relate to. It's okay, but his fans wish he would share more of the personal stuff.