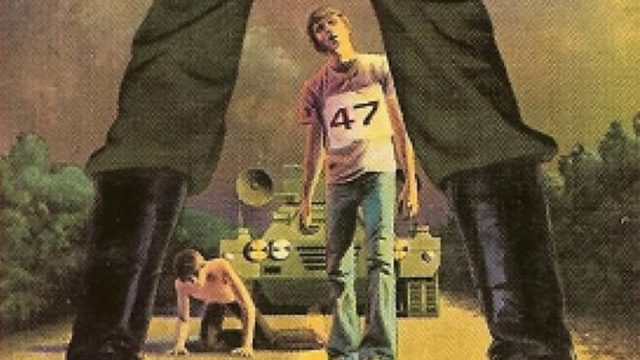 For Stephen King fans, it should come as welcome news to learn that The Long Walk is being turned into a feature film by New Line Cinema, which is responsible for both It and its follow-up as well. Considering the positive reception for It, it seems reasonable to speculate that the resulting movie could be worth watching, meaning that interested individuals might want to continue paying attention to the news as progress is made in the time to come.
What Is The Long Walk?
Those who are unfamiliar with The Long Walk should know that it was the first novel that Stephen King had ever managed to complete. In fact, he started it in 1966 and 1967, which would have been when he was still in college at the time. However, King didn't get the chance to publish it until 1979, when he chose to publish it under the pseudonym Richard Bachman. No one is sure why he chose to publish it under the pseudonym of Richard Bachman, but some people have speculated that it was because The Long Walk was such a departure from the kind of works for which he had become known by that point in time.
After all, The Long Walk wasn't just science fiction, it was YA science fiction, thus making it even more different from King's usual stories. In short, it is centered around an annual event called either "the Walk" or "the Long Walk" in a dystopian America ruled over by a military dictator. Each time, a group of contestants are forced to walk on a designated path running throughout the East Coast of the United States, where they are expected to maintain a minimal speed of four miles per hour. Should he fail too many times or should he break the rules too many times, he is executed by the soldiers who are watching from the side. In exchange, the last person remaining in the contest gets the chance to walk away with "the Prize," which is supposed to be whatever they want for the rest of their life. However, in practice, the winners tend to be in a bad condition because of the sheer physical as well as mental toll exacted from them by the grueling process. Summed up, The Long Walk could make for a very interesting movie, but one can't help but wonder whether New Line Cinema will choose to adapt the original ending or go for something a bit more optimistic.
Of course, this is not the first time that people have been interested in adapting The Long Walk for the movie screen. In fact, the current effort wasn't possible until the film rights that had been secured by Frank Darabont had run out. Previous efforts to adapt The Long Walk failed for various reasons, though in some cases, said failure seems to have been rather fortunate in nature, as shown by Darabont's statement that he wanted to turn it into something weird, existential, and low-budget. However, this time seems like it could really turn into something worthwhile if New Line Cinema's previous efforts are any indication.