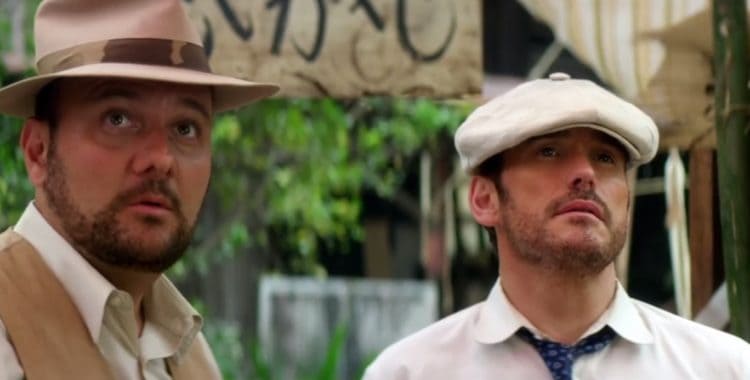 Stelio Savante is a charismatic South African born actor, producer and writer with a career that spans over three decades of award winning performances. He has over 93 television and film credits along with his extensive theater work. He is also a popular voice over artist for video games. Below you'll learn 10 interesting facts about Stelio including the challenges he faces.
1. In 2007 Stelio became the first South African male to ever be nominated for a Screen Actors Guild award (SAG Award Nominee), when he was nominated along with the lead cast of Ugly Betty in the category: Best Ensemble cast in a comedy. His sister and brother in law (Johan) visited the set of Ugly Betty during the filming of one of Stelio's episodes in 2006. Show runner Jim Hayman offered Johan a set of headphones so that he could listen in while watching the live filming of Stelio's scenes with Vanessa Williams and Rebecca Romijn. Jim shared that the headphones were actually Salma Hayeks, and Johan vowed to never again wash his ears after wearing them. Stelio strongly supports fellow South Africans in entertainment, often helping cast them in his plays and films. His fellow South African and former agent (the late) Neil Bagg of Don Buchwald agency passed away from ALS in 2014.
2. Stelio voiced the recurring Faster Than Light character in Call Of Duty Infinite Warfare 7 and Call Of Duty Infinite Warfare 7 DLC. He has voiced lead characters in many high profile video games including Uncharted 3: Drake's Deception and Uncharted 4: A Thief's End, Uncharted: The Lost Legacy, Mass Effect, Tom Clancy's Ghost Recon: Future Soldier, Command and Conquer: Red Alert 3, Army Of Two: The 40th Day, and Midnight Club. He was also the voice of SAPPI (South African Pulp and Paper Industries) in the mid-1990s and has also voiced major promos for several World Cups (soccer) and the Olympic games.
3. His grandfather Stilianos Kondylis (Athens, Greece) was a race car driver who placed and won medals in the 1955 Monte Carlo Rally (Rallye Monte Carlo). The family then migrated to South Africa in the 1960s, a decade during which many Italians, Greeks, and Portuguese citizens migrated to South Africa seeking more promising futures for their families.
4. He came to the United States in 1990 as a nineteen year old athlete from Cape Town, South Africa. The University of West Alabama (formerly Livingston University) offered him a scholarship to join their men's tennis team. He was also a kicker for the University of West Alabama Tigers football team. Fellow alumni include Super Bowl winner Malcolm Butler (Titans but formerly Patriots), Tyreek Hill (Chiefs), Seth Roberts (Raiders) and Lawrence Samuels (Tampa Bay Storm) brother of former Washington Redskins offensive tackle, Chris Samuels. Stelio was ultimately cast in several plays for the university's theatre dept. under the direction of James McGahey. Based on McGahey's recommendation and encouragement, he then left UWA to pursue an acting and modeling career in New York in 1992.
5. Stelio lives with the challenges of two autoimmune diseases. He was diagnosed with Celiac disease in 2010 after having been misdiagnosed several times. The disease attacked his organs causing extreme inflammation. He was also diagnosed with Hashimotos (Thyroid disease) disease a few years later. He is an advocate for living a gluten free life.
6. Is very actively involved with the following charities: Operation Gratitude, Operation Mobilization, The Red Cross, The African Wildlife Foundation and The Gary Sinise Foundation. He has raised money for these charities by voluntarily performing and producing the 9/11 play 110 Stories (by Sarah Tuft). His fellow casts have included Michael Beach, Edie Falco, James Gandolfini, Neil Patrick Harris, John Hawkes, Jon Heder, Samuel L. Jackson, Melissa Leo, Cynthia Nixon, Jeremy Piven, Sydney Tamiia Poitier, Susan Sarandon, Mira Sorvino, John Turturro, and Diane Venora.
7. He is also a member of the River Street theater company, founded by his acting teacher William Alderson. Fellow board members include Matthew Carnahan, Robert Carnegie, Jeff Goldblum, David Mamet and Jon Voight.
8. Stelio has lived on three continents (Africa, Europe, North America) and has filmed leading roles in features on all three of them. His favorite shooting locations to date include Guanajuato (Mexico), Rotterdam (Netherlands), Durban (South Africa) and Hawaii (The Big Island).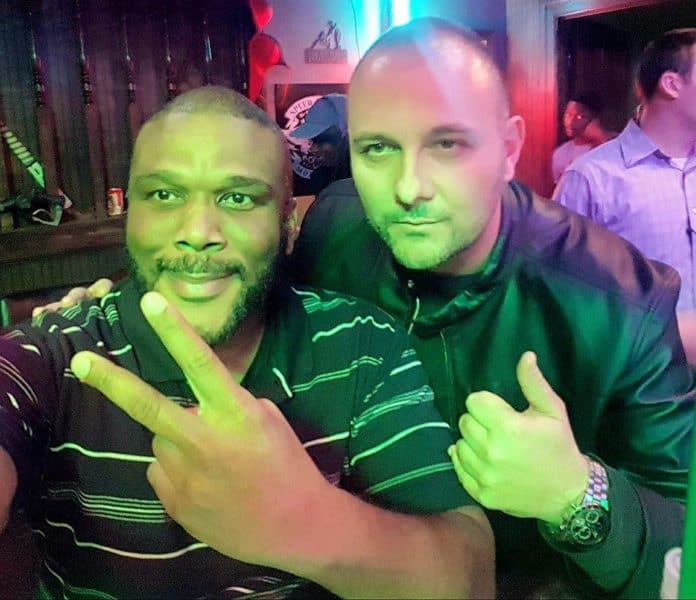 9. His favorite films are The Bicycle Thief (De Sica), The 400 Blows (Truffaut), The Godfather (Coppola), Seven Samuarai (Kurosawa), Goodfellas (Scorsese), The Good, The Bad And The Ugly (Leone), Midnight Express (Parker), Taxi Driver (Scorsese), Heat (Mann), To Live (Yimou), The Wages Of Fear (Clouzot), and Time Of The Gypsies (Kusturica).
10. He costarred in Twentieth Century Fox's My Super Ex-Girlfriend early in his career. His character (Leo) is Eddie Izzard's character's (Professor Bedlam/Barry) right hand man. Stelio slaps Luke Wilson's character (Matt Saunders) several times in a limousine scene. He is now starring opposite Matt Dillon and Jim Caviezel in the film Running For Grace which just opened in theaters and on iTunes this past Friday, August 17th. Stelio stars in No Postage Necessary, the first film ever to be made available for purchase through Bitcoin and Cryptocurrency. He portrays an FBI agent, starring opposite George Blagden, Michael Beach and Charleene Closshey.