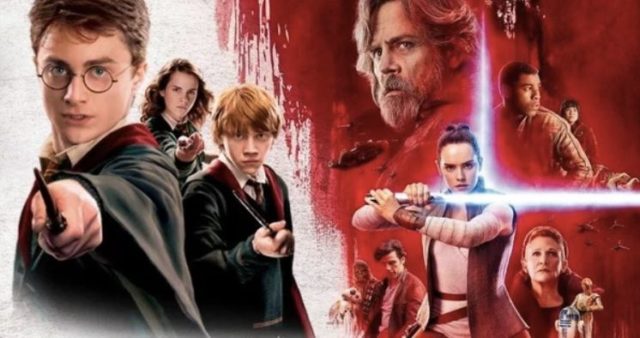 The decision to purchase Lucasfilm in 2012 has proven to be one of Disney's best business decisions in decades. The $4 billion it spent on it a mere six years ago has already been recouped by the three movies that they've released in the franchise since 2015's The Force Awakens and is showing no signs of slowing down anytime soon.
Despite some initial controversy surrounding its early audience reception, The Last Jedi — the latest in the long-running science fiction franchise — has already earned more than $1 billion dollars at the box office in the few short weeks that it has been in release. And while it appears that it won't quite reach the same earnings that its predecessor did two years ago, that can be attributed to its longer run-time (and subsequently fewer screenings per day) rather than a perceived lack of quality.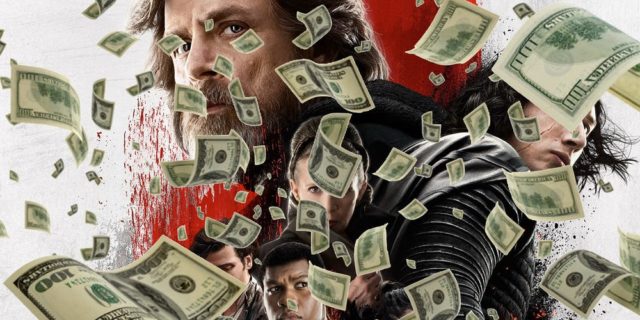 In fact, thanks to the strong performance of its latest entry, the Star Wars franchise has passed up another box office milestone. The Last Jedi current box office take — $1.054 billion, the highest of any 2017-released movie — brings the franchise's ten-film total to a commanding $8.55 billion globally. This narrowly edges out the nine-film total of Harry Potter franchise, whose total global earnings amount to $8.53 billion.
Depending on exactly how you define the word "franchise," Star Wars is either the highest or second highest grossing one of all time now. Taken individually, the Marvel movie franchises don't hold a candle to what Star Wars has been able to accomplish in its 41-year history. But, when combined into the indomitable MCU, the story changes.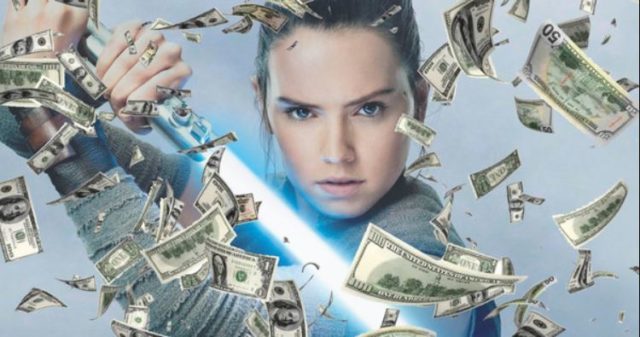 Although decades younger than Star Wars, the MCU has produced hit after unabashed hit over the last decade. Starting this year, they will be putting out three films a year: a pace, I suspect that they will keep up well into the foreseeable future. With Disney's acquisition of Fox — and, as a result, the X-Men and Fantastic Four franchises — it's entirely possible that they will start releasing new superhero movies quarterly. At present, however, the franchise's mind-boggling seventeen films have earned over $13.5 billion internationally.
But seeing as how both franchises are owned by the same parent company — a company, mind you, that wants to keep making money off of their numerous cash cows — there's little cause for concern for either franchise. Marvel will keep its current pace of three per year and Star Wars will keep its pace of annual releases and everybody will continue to get paid for them.