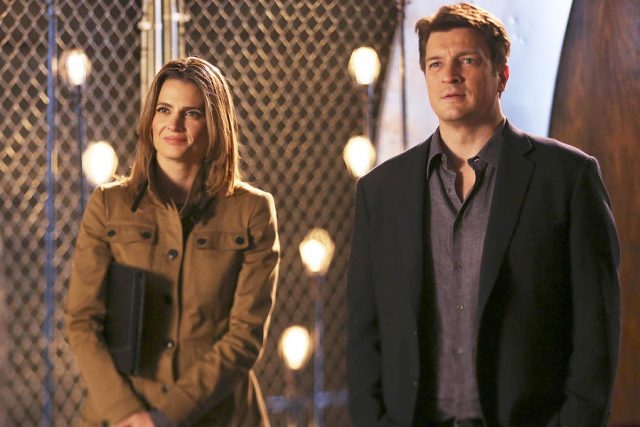 Castle was one of the best-loved programs that has featured on ABC and fans were particularly fond of the two stars of the show Stana Katic and Nathan Fillion. The relationship between the two characters is one of the main things that made the show so interesting.
This is why it came as such a surprise when Stana Katic was fired with no real explanation from ABC about what she had done wrong. Shortly after this, it was announced that the series would be canceled altogether. Again this announcement did not come with any explanation about why this decision had been made. It has now been almost two years since the show ended and fans are still none the wiser about the reasoning behind this.
In a recent interview, Katic admitted that even she is still not fully aware of the reasons not to renew her contract and then cancel the season altogether. She was understandably upset and confused at the time but now she looks back on her time on the show with fondness. There are not many shows nowadays that get an eight season run and this is something that she is understandably proud of.
The series was based around the professional and personal relationship of Kate Beckett, played by Katic and Richard Castle who is portrayed by Nathan Fillion. He is a crime novelist who works alongside the police to solve crimes and get inspiration for his stories. Kate Beckett is a detective that objects to Castle being allowed to shadow her in this way. However, before long their professional relationship starts to improve and they eventually end up falling in love.
One of the things that Katic is most proud of is the way that the love story really captured the imagination of the fans and that it was something they felt they could relate to. The relationship did not follow an easy path and it was not as easy as it could have been for the two characters to get together. However, there was more to the show than just the love story as fans would have gotten bored a long time ago. The interaction among all the characters was a popular feature of the show, as were the types of crimes that the team worked to solve.
Another reason that Katic looks back on her time with Castle so fondly is the bond that was created with all the people that worked on the show. This includes the crew and people behind the scenes just as much as her fellow actors. You cannot spend that long working on a show without forming relationships with people that you know will be your friends for life.
You will soon be able to see Stana Katic in her new TV show Absentia, which premieres on Amazon on Friday 2nd February. She plays Emily Byrne, an FBI agent that was kidnapped six years ago who has been presumed dead for all that time. When she is found she finds herself plunged into another nightmare as she is framed for murder.