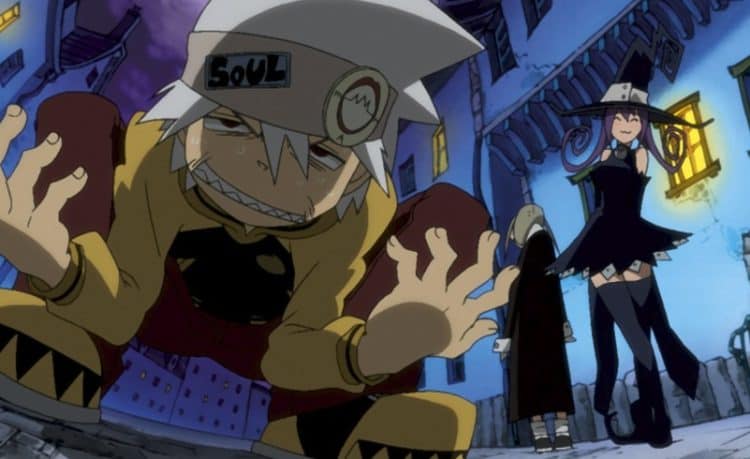 For anime fans, the distinction between animation considered authentic anime and traditional animation is obvious. Even if you have ever watched some of the more popular and mainstream anime series like Pokemon or Dragon Ball Z, you have noticed that they are different. While anime is simply French for animates, the term has become synonymous with the Japanese artwork and animation techniques that have become notoriously famous. For true anime fans, Soul Eaters has become a cult classic and while the series that made it famous have ended, Soul Eater is still a fan favorite around the world. Fan or novice, you are about to be introduced to some facts about Soul Eater that you were unaware of.
1. Crona Has No Gender
While Soul Eater has no shortage of villains, you would be hardpressed to find anyone more unsettling than Crona. What you probably did not know is that despite having pink hair, Crona does not have a gender. While there were many things puzzling about Crona – so much to focus on, it seems that the one things that captured the curiosity of fans were the fact that it was impossible to determine if Crona was a boy or a girl.
2. Soul Eater Intersects with Marvel
Those familiar with the series may know that Crona wielded a sword called Ragnorak. Ragnorak having a unique ability to think and speak was believed to be a contributor to the gender confusion associated with Crona. Those who are fans of Marvel also know that Ragnorak is associated with the God of Thunder, Thor.
3. Soul Eater Was Not Initially Intended to be a Full Series
When Atsushi, the creator of Soul Eater first introduced the concept, it was not his intention to make into an extended story or complete manga. It was initially purchased as a set of three separate one-shot presentations. However, it was not long after the initial release that Atsushi realized that there was so much more to explore within the current storyline.
4. Death The Kid Can't Die His Hair
Death The Kid is a fearless warrior who is certain to assume the rule of his father's, Lord Death, rulership at some point in the future. He is known for his skill and daring persona. However, there is something that he has not been successful at. Admittedly, Death has attempted to die the white streaks out of his hair multiple time but the color never sticks. I am sure there is some mystical explanation for this.
5. Stein is the Strongest Graduate of the DWMA
Known as Franken Stein, Stein has easily established himself as the strongest of all of the graduates of the DWMA. It did not take fans long after being introduced to this character before they figured out the obvious, his strength is unmatched. What adds to his strength is the fact that he has soul-perception skills. Additionally, he has the ability to partner with almost any weapon, making him one of the most diverse fighters alive.
6. Maka's Name is Indicative of Her Fighting Style
One thing that is rather common among anime creations is the tendency to introduce multiple naming puns into a series. Maka is just another in a long line. Maka's name is more than just a subtle hint at her fighting style and her weapon of choice. Her name is actually an anagram for the Kama, a Japanese word used for the scythe.
7. Soul Eater Is the Scythe that Maka Uses
There is no doubt that Maka is skilled and her living Scythe is the show's namesake. If Maka has her way, she will convert Soul Eater into one of the most powerful instruments of death known – the ultimate weapon. The question for Maka is will she be able to master her weapon, Soul Eater. She has the skills but does she have the will.
8. Death the Kid is a Reaper
A reaper's body demands absolute purity and will reject in form of chemicals or toxins. This probably explains why Death The Kid has not been able to successful die those white lines out of his hair. It is not yet clear what other impact being a reaper has on what Death the Kid can and cannot do, but it is for sure those white lines are staying for the time being.
9. Stein Should Never Sit in a Rolling Chair
One of the ongoing jokes in the series is the fact that any time that Stein sits in a rolling chair, he always leaves by rolling back towards the exit. The problem is that he falls each and every time. This is funny because Stein is anything but uncoordinated, but for some reason, he can't seem to get his exit down.
10. Death The Kid is Based on Billy the Kid
It is amazing how many cross-correlations that these anime series incorporate into their stories. It has been confirmed that Death The Kid's name is based on the Billy The Kid, a famous western gunslinger who is famous for his role in the Lincoln County War. You can even see the daring personality of Billy The Kid in Death's character.