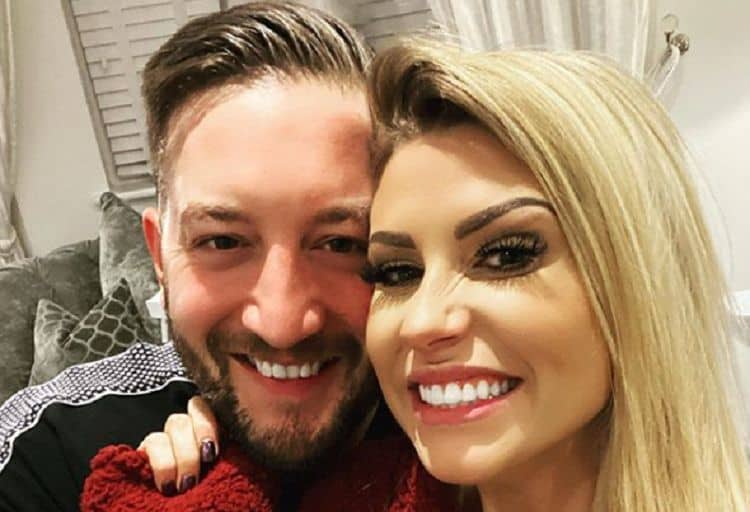 Sophie Hinchliffe, or Mrs. Hinch, as she's usually referred to, is a social media influencer who's taken the world by storm. Credited with changing how we see our daily chores, she's managed to elevate the boring business of housework to a whole new status. Her legion of fans (the "Hinch Army") have lapped up her cleaning tips to the extent she's now as big a household name as the cleaning products she endorses. With the news just out that the domestic goddess will be teaming up with Stacey Solomon to release a line of kid's jumpers and t-shirts for charity, there's never been a better time to find out more about the talented Mrs. Hinch.
1. She lost 8 stone in a 10-year challenge
Those who've become used to Sophie's glamorous appearance were left shocked when the influencer shared her 10 Year Challenge photo to Instagram. The photo revealed a very different Sophie we're used to… and the reason quickly became clear when she discussed what had happened in the 10 years since the photo was taken. After becoming unhappy with her weight, Sophie took the decision to have a £6000 gastric band fitted in 2009. The decision clearly paid off, and over the course of the next 10 years, she lost a massive 8 stone (112lb). Thanks to the monumental journey her weight loss has taken her on, Sophie is now an outspoken advocate for body positivity. "Body shaming angers me. Even if you lose the weight you'll never forget the comments," she told the Daily Star. "I'm not 100% confident with my body yet although I am getting there."
2. She's not a big fan of expensive products
Looking at the photos she posts of her sparkling clean home, you'd think Sophie had a cupboard groaning under the weight of expensive, top branded cleaning products. In fact, the cleaning guru prefers bargain buys from pound shops and B&M Bargains. "I use things because they are cheap and they work well," she told OK. "I don't always go for the super expensive products."
3. Her husband proposed on their 4th anniversary
Hinchcliffe (nee Barker) married her partner James on the 17th of August 2018. In the perfect romantic gesture, James timed his proposal to coincide with the couple's 4th anniversary. "On the morning before the proposal, James said he'd a small anniversary surprise for me. Although I was excited, a proposal didn't cross my mind," she's shared. "I had no idea where we were heading. I was just really confused! But then down came a helicopter! As we were coming into land James arranged for both our families to gather ready for our landing. Together, they held up a big banner saying "Sophie Barker will you marry me?" I turned to look at him and James was down on one knee. The most amazing proposal. We then all went for a celebration meal together like one big family. I loved it."
4. She always cleans up before bed
No matter how tiring the day has been, and no matter how tempting it may be to leave the dishes for the next day, Sophie always keeps to one rule: never go to bed with a dirty house. "We make sure that everything is all set nicely so we can wake up feeling better," she told The Sun. "Although it sounds silly, it works amazingly and people wake up feeling refreshed."
5. She was investigated by the Advertising Standards Authority
In June 2019, reports emerged that Sophie had fallen foul of the Advertising Standards Authority. According to the authority, they'd received 3 complaints in April that year regarding the labeling of adverts promoting Procter & Gamble cleaning products Flash and Febreze on her Instagram feed. According to advertising standards, all social media influencers should clearly state they've been paid or rewarded for promoting a product on their feeds… a rule that many influencers, Sophie included, have fallen foul of.
6. She's no ordinary 29-year-old
Given the number of cleaning hints, tips, and techniques she has up her sleeve, you'd be forgiven for thinking Sophie was a matronly 50-year-old who'd spent the last 30 years at the helm of a huge family. As it turns out, Hinchcliffe is only 29 years old — although that said, she's probably not like most 29-year old's you'll come across. "Yes I'm just twenty-nine but I prefer to clean, try to cook, sew and buy baskets than go clubbing," she's said. "That's Mrs. Hinch for you and I'm very proud of it."
7. She's got a baby son
In June 2019, Hinchcliffe's husband James shared the happy news that the couple had welcomed their first child, a baby boy named Ronnie James George Hinchliffe. "I didn't think I could love Soph any more than I already do, but I wrong," the new dad messaged on Instagram. "I'm completely lost for words. Thank you for your kindness, loyalty and the purest and genuine love we feel from you all. I know that you'll understand we'll be quiet for a while as we take in these moments and enjoy our little baby bubble."
8. She's written a book
Those who can't get enough of Sophie's cleaning tips needn't restrict themselves to her Instagram feed. In April 2019, Sophie released an entire book (Hinch Yourself Happy) dedicated to her pearly words of wisdom. As you'd expect given her ever-growing popularity, the book flew off the shelves, turning Sophie into a Sunday Times Best Selling author in the process. Her follow up, Mrs. Hinch The Activity Journal, was released on 17 October 2019.
9. She's a TV star
As Sophie's social media influence grew ever more powerful, TV executives soon started to sit up and take notice. She subsequently landed a regular spot on the popular mid-morning ITV show, This Morning, appearing alongside hosts Holly Willoughby and Phillip Scofield to share her cleaning tips with the nation.
10. She turned down Strictly Come Dancing
While few celebs turn down the chance to get glammed up to the nines and practice their moves on Strictly Come Dancing, Sophie may just be the exception. Despite being offered the chance to appear in the 2019 lineup of the popular dancing competition, she declined the offer to focus on her family instead. "I love [Strictly Come Dancing]," she shared with her Instagram fans. "As you can see, I'm not on it. It takes so much training and you have to be away from your family for a long time to train that much. I've just had Ronnie and it wasn't the right timing… you never know though, maybe one year."
Tell us what's wrong with this post? How could we improve it? :)
Let us improve this post!