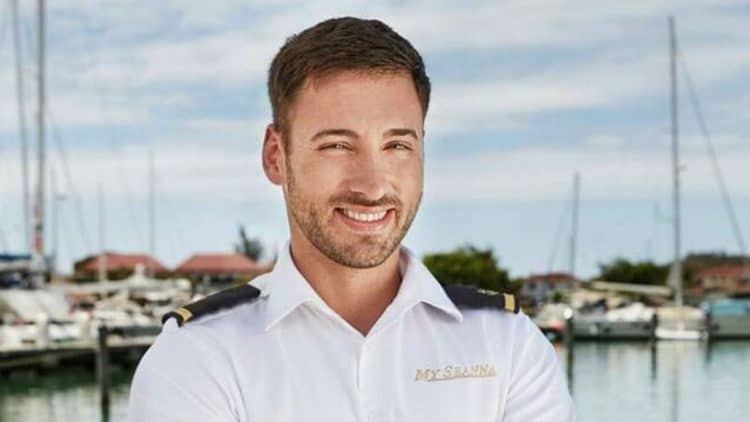 Below Deck is back for a new season which means there are a bunch of new cast members to introduce. One of the newcomers who already has lots of people talking is none other than James Hough. Not only is he a hard working on the ship, but he's already proven to be a hot commodity among the guests who are willing to fight just to spend a little extra time with him. So far, James seems to have all of the necessary qualities to be a reality TV star and it looks like he's going to add lots of fun to the yacht this season. As the season continues, we'll all learn more about James, but here's what we know so far. Keep reading for 10 things you didn't know about James Hough.
1. He's From England
In most reality shows, the cast members are from the same city, but that isn't the case with Below Deck. Since the show is all about traveling, it's only right that the cast members come from all over. James was born and raised in northern England but eventually decided he wanted to explore things outside of the UK.
2. Below Deck Is His First Reality Show
We don't have any information on what inspired James to want to do reality TV, but it likely has something to do with the fact that he's an adventurous person who loves to try new things. As far as we can tell, Below Deck is his very first on screen appearance. Luckily for him, he's a natural in front of the camera.
3. He Dropped Out Of College
James received an expensive private school education back home in England, but he always knew that academics weren't really his thing. By the time he got to college, he knew he had to make a decision. He ended up making the choice to leave school and he hasn't looked back since.
4. He Loves To Play Tennis
When you spend most of the year on a boat, it's important to have your body swimsuit ready all year. With that being said, James is definitely someone who likes to stay as active as he can. Playing tennis is one of his favorite ways to exercise. He also spends a lot of time in the gym.
5. He Has A Close Relationship With His Mom
Mother/son relationships are truly a special kind of bond, and James has been fortunate to have a great one with his mother. Although we don't know much about his mom, we do know that he's posted a couple of pictures of her on his Instagram and they seem to have lots of fun together.
6. He's Active On Social Media
Below Deck fans who are hoping to follow James on social media will be happy to know that he is fairly active on Instagram. With that being said, however, he doesn't have very many followers yet. At the moment, he has just over 2,300. Like we've seen with lots of other Below Deck stars, that number will probably increase as his time on the show goes on.
7. He's Into Eating Healthy
Exercising regularly isn't the only way that James likes to keep himself looking and feeling good. He is all about watching what he eats and making good decisions, but that doesn't mean he doesn't like to have a good cheat meal every once in a while. Of course, following a strict diet isn't always easy when you're floating on a boat in the middle of the ocean, but James does his best.
8. He Has A Creative Side
Working as a deckhand isn't the most creative job in the world, but James does have a creative side that he's started to express on Instagram. In a recent post, he shared that he's been learning how to do a couple of things in Photoshop and he's done some cool edits to a few of his pictures.
9. He Loves To Flirt
James has a very charming personality and he isn't afraid to let it show. He is a natural born flirt and it'll be interesting to see whether or not this works in his favor throughout the season. So far, however, people don't seem to mind the fact that he's a little flirty.
10. He's A Private Person
So far, James appears to be a somewhat private person. Although he is fairly active on Instagram, his content doesn't really provide much of a glimpse into who he is. He may decide to open up as the season progresses, or he may just be the type of person who doesn't like to share much about himself.