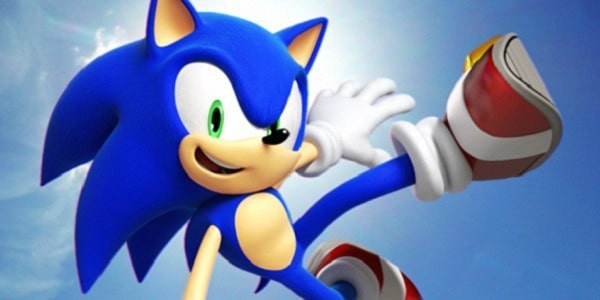 A lot of us can probably recall when we first started playing Sonic the Hedgehog. The blue speedster has been tearing up the video game scene ever since and has even had his own comic and his own show for a while. While he's never really hit the same type of popularity as other video game figures he's still been a mainstay for a while. A lot of you can probably recall from hearing about Sonic or playing the game on Sega just how awesome he could be. His games weren't always the easiest until you figured out the simplistic secrets, but that bonus level at the end the levels could be a nightmare.
The idea that he could have his own movie is one that's been a while in the making. Fans have been teased with this for years now without anything coming to fruition. As of now though it's in the works, and those that have known about Sonic for so long are no doubt interested to see how it could be done. There's already word that it will incorporate a lot of CGI as well as live action, but this is hardly news. In order to really capture the essence of who Sonic is CGI is absolutely necessary. There isn't enough makeup in the world or special effects that could make this character work as a live action actor parading around in a suit. Besides, the manner in which Sonic rolls into a ball and then goes spinning away just isn't humanly possible.
I know, I know, special effects and all, but here's another thought, CGI will be able to do so much more than any other method. At this point in cinema if a cartoon is going to be cast in a live action movie it simply HAS to be CGI. After that fact has been established the best any of us can do is just hope for the best.
In terms of his story Sonic should be able to drive at least one film based around the chaos emeralds that he's attempting to keep from Dr. Robotnik. That alone should help with one film, but with anything else it would need to go by whatever source material is there in order to keep from pulling away from what fans know and expect.
Sonic is one of the more endearing characters that's ever graced the video game world, but his fame has come and gone throughout the years. It's been tenuous at times at best as the newer and more advanced games have come along and threatened to displace many old school characters that are still kept around. If not for nostalgia and a love of the older games Sonic might have gone the way of Frogger and many others by now. Granted, some of those old games are being brought back now and again in order to satisfy the desires of older gamers, but quite honestly Sonic is among the many that are still lucky to be around.
A Sonic movie could do well, but it will need to be handled with care.
Save