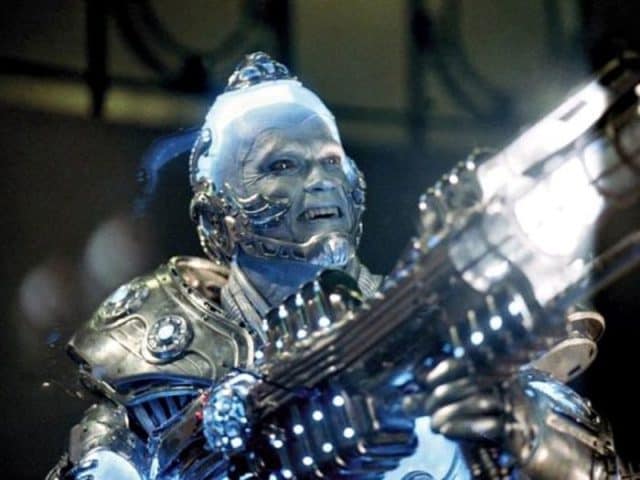 The funny story about Arnold Schwarzenegger's Mr. Freeze Costume from Batman and Robin is that the actor had to take his request to keep it all the way to the top, and then he still had to sign an agreement. He also has to pay about a dollar a year in order to keep the costume. That is kind of funny really that first, he would want the big, bulky thing, and two, that he'd be charged less money than it takes to buy a candy bar. It could be that the studio doesn't want it and made Schwarzenegger sign off on it for a mere formality, or it could be something else that we don't know about. Whatever the deal may be it's still something that you wouldn't fully expect.
Some actors find it necessary to keep some of things they use on set as mementos, if they're allowed. Some of them walk off with them, some of them purchase the items, but each piece is a part of movie history that may or may not be allowed to leave the set. As far as Batman and Robin goes I wouldn't see how anyone would want anything that would remind them of just how horrible the movie did. The ideas for each Batman movie after the first attempt of Tim Burton's were sound enough, but the manner in which the story was written just made everything go completely off the rails.
Batman has such awesome villains that making them into their campy, over the top versions was kind of insulting to the fans that had been following the series for so long. It's kind of easy to understand that the filmmakers were going for the angle that it would be more family friendly and less antagonistic, but after the second and third movies things just got really crazy. Gotham turned into a citywide museum with statues and monolithic art pieces throughout the city that looked just ridiculous, while the villains became caricatures of their original selves that didn't do justice to the comics.
You want examples? Well here we go. The Joker was about the most spot on when it came to the films that preceded Nolan's vision, but even Nicholson, master that he was in the role, got just a bit campy. The Penguin was simply grotesque and in some ways far less of a force than Meredith Burgess' version from many years earlier. Catwoman was close but no cigar since she was more of an S&M version of the original, while Two-Face was more of a jokester than a hardcore thug as he portrays in the comics. The Riddler was fun to watch but using Jim Carrey, while it was a good move, was like giving the Riddler a serious case of ADHD. Then we get to Bane, Mr. Freeze, and Poison Ivy. For one, Poison Ivy was just too much of a vixen even though that's her character. She couldn't fight for anything and didn't use the greatest assets she had, her affinity for plant life. Bane was just a brainless lump of muscular flesh, and Mr. Freeze was a muscle-bound catchphrase that was hard to buy into.
It might have been family friendly, but Batman and Robin was anything but well-written or directed.