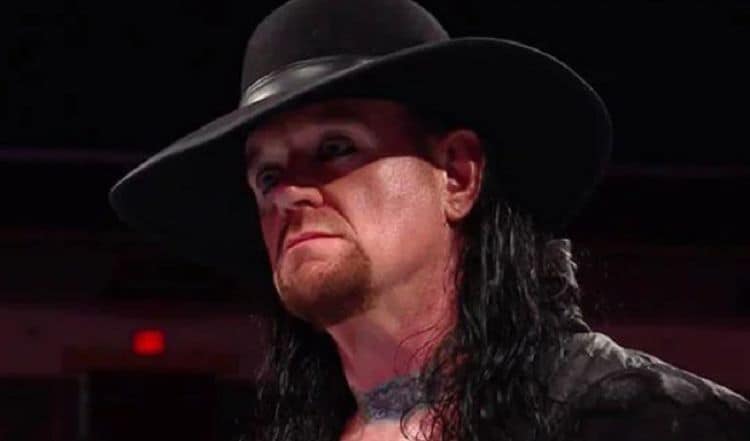 To be fair, there HAS been a documentary on the Undertaker, but given that it came out in 2005, and that a lot of people might not remember it, AND the fact that a lot has happened in the last 15 years, it might be time for a more comprehensive look at one of the most dominant entertainers to ever set foot in the squared circle. Mark Calaway, the Taker's real name, is a guy that stands 6'10" and is as imposing as they come, whether he's the Undertaker, Big Evil, or the American Badass. For well onto 30 years now he's been a part of the WWE, from 1990 on through the Attitude Era, then through the Ministry of Darkness period, and then onward. He's had the most dominant streak at Wrestlemania, which stands at 21-2 thanks to Brock Lesnar and Roman Reigns, and he's held several of the titles that WWE has had to offer in the past, so it's safe to say that he's been there, done that. In fact a person can't even mention a Hell in a Cell match without thinking about the Undertaker since the iconic bout that occurred between him and Mick Foley, or Mankind as he was known at that time, is still considered to be one of the greatest matches of all time.
Another documentary, an update, would be great to see since it could detail just what Calaway has been going through since a couple years back. He's actually been widely criticized for his decision to continue on in the WWE since it was felt that after his second Wrestlemania defeat it was likely best that the legend of the Undertaker just faded off and maybe was thought of as one of the greatest stories in the company. But since then he has come back and he does have another match at this coming Wrestlemania with none other than AJ Styles, who along with Luke Gallows and Karl Anderson have been feuding with the deadman for a little while now. How that match is going to go is anyone's guess, but it does tend to make a lot of people think that the Taker should probably be on his way out the door eventually since a lot of the greats, some of who still show up from time to time, have been out of the ring for a while now and apart from special appearances don't appear to be coming back that often. It's hard for a lot of fans to let this guy go since among so many superstars he's been one of the mainstays for a long time, longer than some of the fans have been alive really.
Unfortunately it's easy to see that he's wearing down as the years move ahead as he's not getting any younger and his movements are coming a bit slower with each match. Mark is only in his 50s at this time, but like many wrestlers that have been at it for a while his body is wearing down and it's too obvious that he's starting to have a few issues here and there with his body if not his overall health. The downside of being a wrestler with the WWE however is that there is no health plan offered by the company as many documentaries have revealed. Each wrestler is required to pay their own health insurance unless something drastic has changed without anyone knowing about it, and that means that if they can't perform then they can't get paid. It's a rough way to look at things but it's been the truth for a long time now, as well as the fact that those who perform to an exceptional level are usually those that get paid the most. The Undertaker has been one of those individuals for a long time now and it's easy to see just why he's been one of the top-rated performers in the business for so long, as he puts his body on the line just as much as anyone, and sometimes far more than others considering some of the stunts he's performed.
The fact that there is a documentary on him already is enough to think that the WWE might not want to push another one out at this time, but given how much has happened in the last 15 years it's kind of hard to deny that it should happen. There is word that something was happening in 2019, though it's uncertain just whether one can find it yet as according to Daniel Bee of WDN there was was some confusion as to whether it would be on the WWE network or if it would show up in DVD form. As of now though it might be out there with minimal attention being given to it, but something grand and worth of the Taker's long and storied career is definitely due.