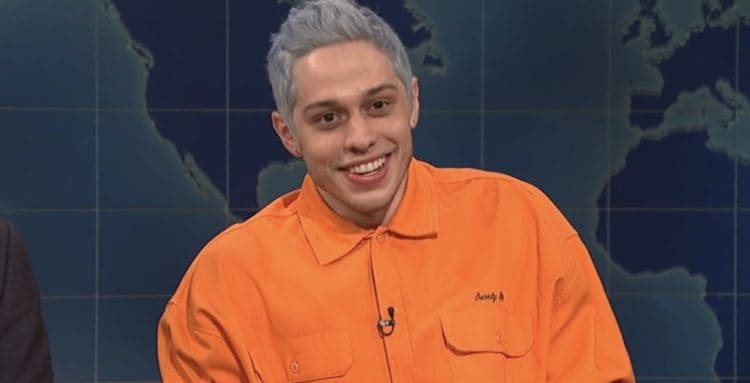 "Saturday Night Live", or SNL as it's more often called, aired its Season 47 finale this past Saturday night and unfortunately said farewell to four beloved cast members that have more than left their signature imprint on their time with the legacy sketch comedy show. The midnight-aired sketch comedy show has brought careers beyond sketch comedy to generations of actors and standup comedians, and writers as well. Below, we've gone into detail on the Season 47 end-of-season shakeup and the four cast members that SNL, and audiences, have officially said goodbye to the show to extend their careers into other domains.
Kate McKinnon
Most recently, Kate McKinnon was pretty absent from the show while filming Peacock's Tiger King rendition with "Joe vs Carole", but was still attached to SNL during last season and the season that just wrapped up, 47. In recent years, Lorne Michaels, creator of SNL, had let the SNL actors work in other studios while still attached to the sketch comedy show, something that wasn't common with the show in the past as SNL has always been more of a stepping stone for those found worthy. Kate McKinnon has been an SNL member for ten years, starting in 2012 and ending this year with Season 47 in 2022. McKinnon has been seen across films from the female-led "Ghostbusters" and "The Spy Who Dumped Me", on top of her starring role in "Joe vs Carole". McKinnon's performances on SNL could be most compared to Kristen Wiig's, and even then the two actresses are worlds apart.
Pete Davidson
Pete Davidson, out of the four cast members that have exited SNL following the Season 47 finale, was the most of a standup comedian, and occasional songwriter, as the comedian performed many of the recent songs that premiered on the show in recent seasons and hilarious stints on Weekend Update, usually as himself. While Pete Davidson has had comedy specials, small tours, and shows keeping up with his true comedian nature, on SNL the actor has appeared in sketches that show clear input from the comedian himself. While most episodes this year that featured Pete Davidson were severely lacking overall with the comedian's appearance but as the actor has released his own movie, "King of Staten Island", appeared in Machine Gun Kelly and Mod Sun's new movie "Good Mourning", as well as an upcoming Peacock show inspired by the comedian's life so that comedian's life clearly hasn't slowed down. Pete Davidson could possibly be the most interesting cast member to join the show, especially being the youngest cast member to ever join the show, and in recent news, the comedian once engaged to Ariana Grande is now in a serious relationship with Kim Kardashian.
Aidy Bryant
Aidy Bryant may have slipped out from behind the crowd when she first joined SNL, but within the 10 years that she was a cast member, along with Kate McKinnon, Aidy Bryant quickly became one of the most noticeable actors on the show. Most recently, Aidy Bryant had her own show, "Shrill", that she starred in, as well as wrote executive produced, but as that show ended last year and Aidy Bryant has now been released from her duties at SNL, what she could do next remained a mystery at the time of her departure, along with most of the cast members that audiences, and fellow cast members, said goodbye to at the Season 47 finale. Overall, while Aidy Bryant's departure was a heartfelt one, it's without a doubt that the actress will do plenty that fans will love in the future but the goodbye to the four cast members hasn't come without sadness.
Kyle Mooney
With the comedy style brought to SNL from favorites like The Lonely Island members, Kyler Mooney brought similar vibes with his comedy style that dominated YouTube long before the comedian was an official SNL cast member. In the most recent seasons, Kyle Mooney portrayed Baby Yoda, which of course was more of the celebrity behind the Star Wars character versus the character itself. More often than not, Kyle Mooney's scenes and characters were equal parts cringy, sad, or hysterical but regardless of what Kyle Mooney did, he always brought a unique, goofy but smart twist. Like the other cast members that we said goodbye to with the Season 47 finale, Kyle Mooney has had several projects reach popularity before and during his tenure at SNL but most recently the actor released a Netflix show inspired by his comedy style and Saturday morning cartoons called, "Saturday Morning All Star Hits!". Kyle Mooney, before SNL, was part of a few comedy groups with one being formed by Amy Poehler and the other being formed by Mooney himself and fellow SNL member Beck Bennett.
Tell us what's wrong with this post? How could we improve it? :)
Let us improve this post!