Body transformations has always been a talked about topic. Sometimes actors give it their all for a part and that can mean going through rigorous training to transform their body to epitomize their character to maximum levels. Often when people think about crazy transformations for films it involves men. Think about Robert De Niro in Raging Bull. Or how about the insane transformation of Christian Bale in The Machinist. Remember Edward Norton in American History X? Tom Hanks in Cast Away?
Seriously, the list goes on and on and on. But notice the main theme here: men. I did a little research and found out that there really aren't too many significant body transformation roles with women out there. However, there are six definitely worth noting and they're all here: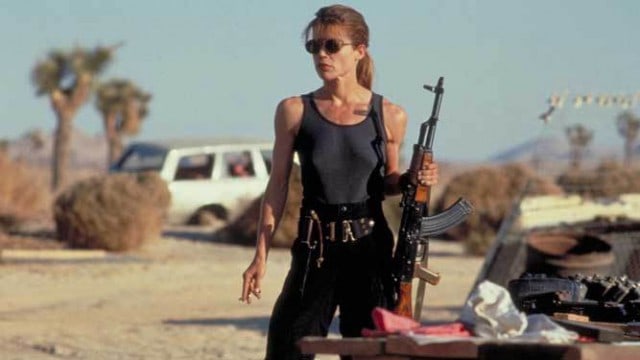 Linda Hamilton in Terminator 2
While Linda Hamilton's career may have been based on her relationship with Terminator direction James Cameron, make no mistake about it. She was an absolute star when she got ready for her role in Terminator 2. Let's face it. The real machine in this movie was in fact Linda Hamilton. Remember the first Terminator? She was just a poor ol' diner waitress who you kind of felt bad for. But remember how famous she was during the promotions of T2? Clearly years of sitting in a mental hospital got to her character. Hamilton was by far the most famous female on the planet for having gotten ripped for this role. Funny, she's not really famous anymore. Should have stayed married to James Cameron.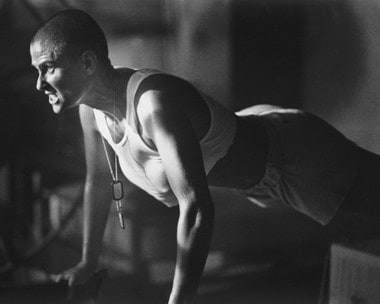 Demi Moore in GI Jane
It's almost common place that men get talked about for their body transformations in movies. Particularly for roles in the military. Bradley Cooper was widely talked about because he got big for the movie sniper. But you know who rarely gets talked about? Demi Moore for the movie GI Jane. Word has it that she got super serious about this film undergoing similar training that real Navy SEALS get. It probably wasn't as noticeable because she's a woman and the change wasn't as "drastic" but make no mistake about it, Moore was svelt for this film.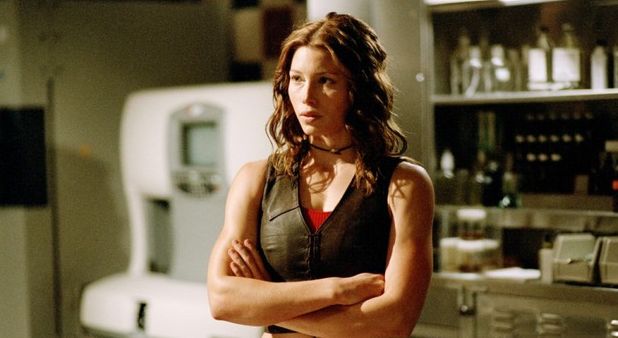 Jessica Biel in Blade Trinity
Let's get something straight right off the bat. Jessica Biel has always been in great shape and has always had a great body. However, people don't understand that it takes a real worker to go from great body to completely ripped, bigger, "woman who can kick all of our collective butts" body. That's what Biel did for Blade Trinity. And let's not forget how huge Ryan Reynolds got for that movie as well. Clearly there was some kind of nice training program being done. That or a ton of steroids. Nice work guys.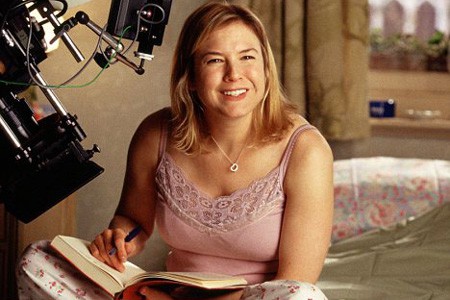 Renee Zelwegger in Bridget Jones
The strangely successful Renee Zellweger used to be a size 6 back in her dominant Hollywood days. However, when filming her role as Bridget Jones in the eponymous movie franchise, she ballooned up to plump size 14. Not that she had a bad time doing it. We're basically talking eating here folks. Zellweger is currently promoting Bridget Jones Baby in which she reportedly refused to chub up for like she did in 2004's Bridget Jones' Edge of Reason. A big shout out to all the women and one man who will be watching the third installment of this "franchise."
Charlize Theron in Monster
The drop-dead gorgeous Theron gained 30 lbs for her role of a deranged, killer prostitute in this film. Hailed as one of the best performances in the history of Cinema by Roger Ebert, Theron would go on to win the Academy Award for Best Actress in this film. While the weight gain was certainly part of the draw to her character, her acting really shined which is why she won the Oscar. Theron would get ripped again for Mad Max but I think all of us can agree that her transformation for Monster was one of the most significant for any movie ever.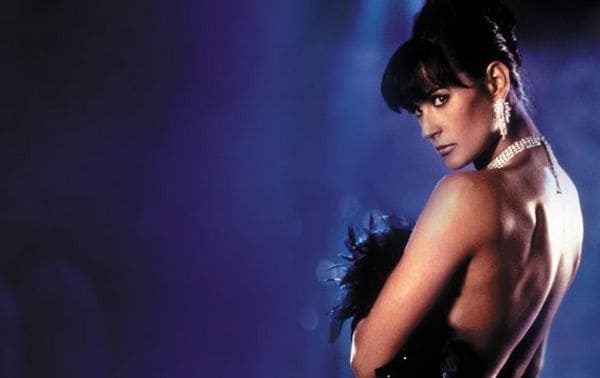 Demi Moore in Striptease
OK I had to add this one. And it's not for the sexy factor. It's because like GI Jane, Moore put in some serious dedication to this role. She actually learned moves from real strippers for this movie and practiced relentlessly to make her scenes look as real as possible. Plus this movie marked a major turning point in Demi Moore's appearance taking her from a "girl next door" beauty to one that mom and dad probably wouldn't approve of. Yes, there was plastic surgery involved but it was certainly money well spent.
*Shout out to Hillary Swank in Million Dollar Baby. However Swank was always in amazing shape so it unfortunately didn't show as much as the other women on this list.
I'm sure we're missing some so please add your thoughts in the comments.
Tell us what's wrong with this post? How could we improve it? :)
Let us improve this post!