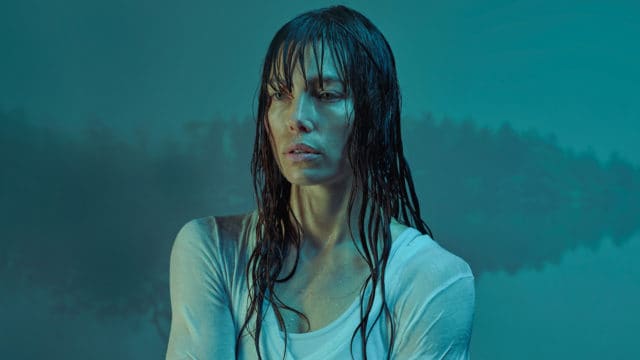 American crime drama series The Sinner was a complete surprise to those who stuck through with it last season. USA's miniseries starring Jessica Biel and Bill Pullman was an adaptation of the novel of its namesake. The first season was broadcasted from August 2 to September 20 of last year and had a steady viewership throughout its short 8-week run. It was even nominated for a few awards, including Best Actor, Best Actress, and Best Miniseries in both the Golden Globe and the Critics' Choice Television Awards. That's not a bad feat for a show that no one expected to be pretty good. There are rumors that USA has renewed the show for a second season, and a synopsis has even been released about how the story will continue.
The story starts off with the introduction to Biel's character Cora Tannetti's life. She's miserable in her family life, utterly depressed, and suicidal. On a random day, she publicly stabs a man, Frankie Belmont, to death. The rest of the season followed the string of events that ensued after that unfortunate incident. Past secrets came to life as the future slowly unfolded itself. The show played itself well, garnering generally favorable reviews from viewers. Within watching the first episode, it was impossible not to get hooked right away. Up until the very last episode, the show kept us all guessing as to what the fate of Cora Tannetti was going to be. Let's just say the show didn't disappoint even a bit.
We're not sure if Cora Tannetti will be back for season 2, and from the synopsis that's been released, it seems that the focus on next season will be on Detective Ambrose, Bill Pullman's beloved character. Ambrose gets called back to his hometown in rural New York, after the case of Cora Tannetti had been resolved, to work another case. This new criminal case sounds more disturbing than Tannetti's, as it involves a young kid. The 11-year old kid has apparently committed a double homicide, and his motives just don't add up. The story then twists and turns as we follow the detective yet again into his investigation. As he figures out more and more about his new case, he's also figuring out many things about his hometown that have been buried into secrecy. It sounds awfully mysterious and incredibly interesting, and if this will be season 2, we're already signed up.
We almost don't mind that Tannetti's character, or Jessica Biel to be more exact, doesn't seem to be included in season 2 at all. She did such as excellent job in the first season that it almost justifies for her not coming back. It might be enough for the show to carry on with just Bill Pullman pulling the lead parts. His character, Detective Ambrose, is an interesting fellow, and he seems to be the perfect character to be placed in such horrifying scenarios. Both Pullman and Biel has commented that they're not quite sure what the future of the show will bring, but at least we've got a synopsis to hold us over until the return of The Sinner is completely confirmed.