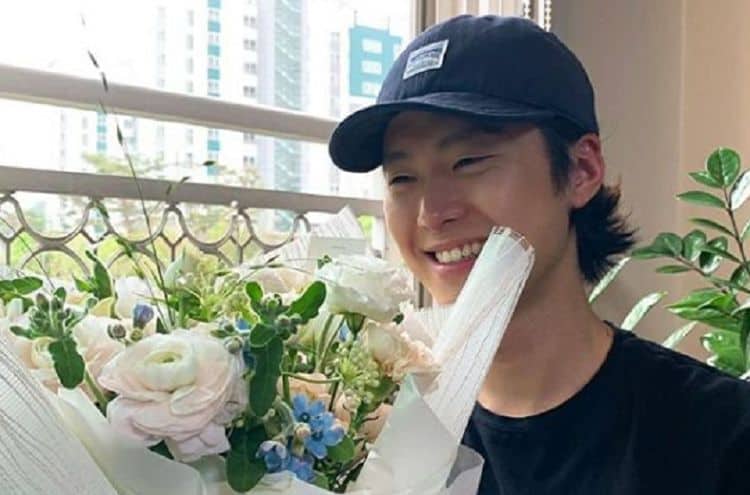 In South Korea, the name Gong Myung is easily recognizable. As one of the country's most well-known young actors, Myung's career has been going strong since making his on screen debut in 2013. In addition to his portfolio of work as an actor, he is also know for being a member of 5uprise. The group is based on the same idea as a boy band, except it's made up of actors instead of singers. As a member of the group, Gong's celebrity status has continued to grow. At the moment, most of his work has been in Asian productions, but at some point, he will likely become a cross continental success. Keep reading for 10 things you didn't know about Gong Myung.
1. He Wears His Heart On His Sleeve
Most guys Gong's age are too 'cool' to talk about their feelings – especially when it comes to dating. However, Gong isn't afraid to show his sensitive side. He told Soompi, "I'm the type who really enjoys being expressive about my feelings, and when I like someone, it's that person or nothing for me. I totally go all in."
2. He Is Grateful For 5urprise
Groups in the entertainment world of all sorts have a long history of eventually breaking up. Drama tends to find a way to get in the middle and drive everyone apart. However, 5urprise doesn't seem to be going down that path. Gong describes the group is "brothers" and says they all have genuinely close relationships.
3. He's Already Planned His Award Show Speech
Gong Myung takes his career very seriously, and he's already got his eyes set on the future. He's already won two awards, but he plans to win many more and says that he's already got his acceptance speech thought out. He didn't reveal exactly what he wants to say, but hopefully get to hear it at an award show some day.
4. He's Hard On Himself
Entertainers are constantly facing pressure from the outside world. Not only do their fans have high expectations, but the companies they work with also invest a lot of money in them. However, no pressure from the outside compares to what Gong puts on himself. He admits that he can be very hard on himself, although he says the stress typically works in his favor.
5. He's Planning On Longevity
Longevity is a hard thing to achieve in the entertainment industry. No matter how successful you are, you're always one role away from being forgotten. This is something Gong understands fully, and he's working hard to make sure that his career has the kind of staying power that lasts for decades.
6. He Loves Learning About Himself
Every actor has something different that makes them love acting. For Gong, his love of acting stems from the fact that it gives him the opportunity to learn new things about himself. If it weren't for acting, he believes there are lots of things he wouldn't know about himself. He also appreciates acting because it gives him the chance to meet new people.
7. He Appreciates Support From His Fans
We've all heard horror stories about celebrities who ignore and disrespect their fans. But Gong Myung isn't that type of actor. He is truly fateful for all the support he's received from fans over the years. He loves hearing feedback from his fans and tries to interact with them as much as he can.
8. His Brother Is A Famous Singer
Having a knack for entertainment is something that runs in the Myung family. Gong's younger brother, Doyoung, is a member of the K-pop band, NCT. Gong and Doyoung have a great relationship, and Gong has lots of respect for his little brother. He says, "Although I'm the eldest son, I knew that Doyoung is someone who you can easily depend on."
9. He Loves The Beach
Gong's busy schedule doesn't leave him with lots of free time, but when he does get a few moments that he doesn't have to dedicate to work, he likes to spend them by the water. Gong enjoys hanging out at the beach and going swimming and underwater fishing.
10. He Knows Tae Kwon Do
Gong is a force to be reckoned with both on and off the screen. Despite his relatively smell size, Gong is still someone you'll want to think twice about before messing with. He spent several years learning and practicing Tae Kwon Do. One source even lists that he is a fourth degree black belt.