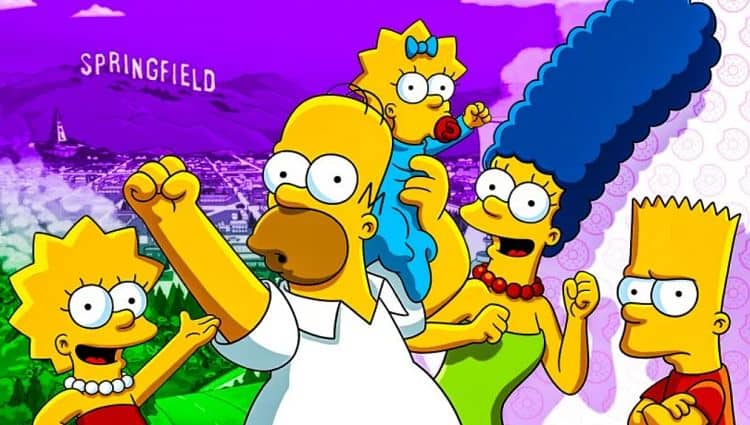 For three decades The Simpsons have been entertaining the public and it's funny to think that there might be anything that people don't know about one of America's most popular families at this point, but there is something behind the scenes that folks might not have known. John Swartzwelder, one of the writers of the show, managed to reveal a few secrets that go on behind the scenes during his first big interview, and while they're not exactly groundbreaking, they're definitely interesting since there are a lot of theories that people have when it comes to the writers of various shows and how the process works. One can only imagine what some writing rooms look and sound like considering what comes out of them and the ideas that are floated and allowed to become working scripts that people can't always figure out. But a writing room for any given show is bound to be a little nuts since there's usually a writing team that will take a script and figuratively tears it apart to see what works, what doesn't, and what might need to be replaced. Apparently around 75 percent of most scripts are rewritten to fit what the writing team thinks is going to be workable when it comes to the show, which isn't surprising but is kind of unappealing to many writers since it means that their work either wasn't 'refined enough' or in some way wasn't good enough to pass muster. John has made it clear that he came close to throwing a fit most times when his jokes and funny moments were taken out, which ensured that several of them would be kept in. This is likely a good thing since a good bit of the humor in The Simpsons has been iconic throughout the years, and what a writing team and possibly censors have missed or allowed to pass can sometimes make or break a show. There are actually times when one has to wonder if a writing team has a strong relationship with reality since what gets approved at times feels so contrived and so forced that a person can honestly think that the writing team is kept in their own space for hours or days at a time and not allowed to connect with the outside world.
Obviously that's an exaggeration, but at the same time it's easy to think about since there are times when many sitcoms tend to abscond from reality in a way that's funny and acceptable, then there are times when it's simply cringe-worthy since a show can try to be relatable but ends up being so bad that it's actually hard to watch. It's enough to make a person wonder if the fading quality of the show over the years has had more to do with the writing team than anything. But John also went into the idea that he'd started working from home after a while because he wanted to smoke, which isn't exactly a good idea at work since so many places have outlawed the habit. The truth apparently is that he didn't want to go in every day, which feels like an oddly blunt excuse simply because a lot of us don't want to go into work every day, especially if we're not feeling good or just don't have the motivation to get up, get ready for work, and head into the office. Being that some of us work from home at this time and have been for a while it's easy to understand the relief of not having to go into the office every single day, but it's still something that, once upon a time, might have been open to a great deal of criticism since like it or not, some folks that work from home are still considered lazy because they don't go out and contribute to society in the same, traditional way that others do. It could be jealousy talking, or something else, but the point is that John didn't have to worry about the commute that often and he still managed to get his work done.
The secrets that John has to reveal are mostly personal but they're fairly interesting since they reveal the mindset of a guy that's been working the same job for so long that he likely knows more about what's going on there than many folks. If a person sticks around a job long enough it's bound to happen that they're going to learn a few things about themselves and the place they work. The personal secrets that John let loose are kind of amusing and they tell a bit more about his character than people might have known since he tends to lead a rather private life but to be perfectly honest, it makes him a more interesting person.