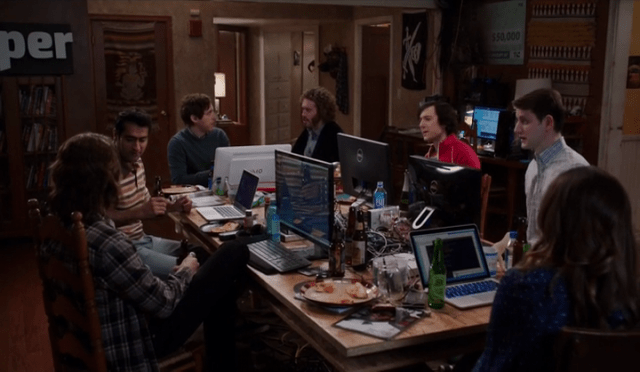 So, we're through with another season of Silicon Valley. If you ask me, this was Silicon Valley's best season so far. But to cap it all off, we got a great finale as well. And the finale changes things in so many ways. I don't think Silicon Valley can go back to being the show that it was before the finale. In the last episode (Which I actually missed), it was evident that things were changing fast. Gavin Belson and Action Jack Barker were a triple threat that had to be dealt with. But how?
The premise of the finale is that it's over for Pied Piper. Turns out, Richard actually knew about the click farm all along. In fact, everyone knew about it. Naturally though, Erlich didn't which leads to him bragging about Pied Piper's 'excellent numbers.'
What follows, is Pied Piper getting a terrific deal and Richard deciding to roll with the punches. Of course, the next part was quite predictable. Richard has a momentary lapse of conscience which leads to him bombing the deal.
We've come to expect this kind of behavior from Richard Hendricks. He's always been the one with the moral conscience on the team. And with Jared encouraging him to speak out, it was only a matter of time before his conscience landed here.
In fact, the finale is actually all about one question: Can Richard really sacrifice his ideals to save his company? Turns out, he can't. That seals the deal for Pied Piper. Laurie forces a sale and Gavin decides to buy Pied Piper for $1m just to screw Richard.
Somehow during all this, Gavin's elephant dies. CJ Cantwell finds out about this. To cover this up, CJ sells her blog to Gavin for $2m. At this point, we were all pretty sure what was going to happen. It was only a matter of time until Erlich bought Pied Piper.
All of this leads up to a penultimate board meeting. It's funny how they always seem to bite back Richard. He was fired through a board meeting and now they're deciding on whether to sell his company.
Of course, this time Monica's ready to stand with Richard which is quickly circumvented. But then the other guy comically professes his love for Laurie. In the end, it's Richard who has to accept the fate of his company to finish the sellout.
So it happens. Erlich Bachman becomes the owner of Pied Piper and subsequently Richard's boss. Oh, how the tables have turned!
Favorite Moments:
Dinesh and Gilfoyle encouraging Richard to legitimize their Daily Active Users.
"Richard Hendricks, huh? Prick!"
"We just wanted you to know, for the record, that we had no idea any of this stuff was going on."
"You know you can stay here for year. No rent."
"Gavin, can we address the elephant in the room?"
"Monica? I love you!"
Erlich giving Richard "the talk."
"Always blue! Always blue!"
Silicon Valley Season 3 Finale Review
Summary
Silicon Valley's 3rd Season's Finale makes considerable changes to the show while still maintaining an air of silliness that we've all grown to love.