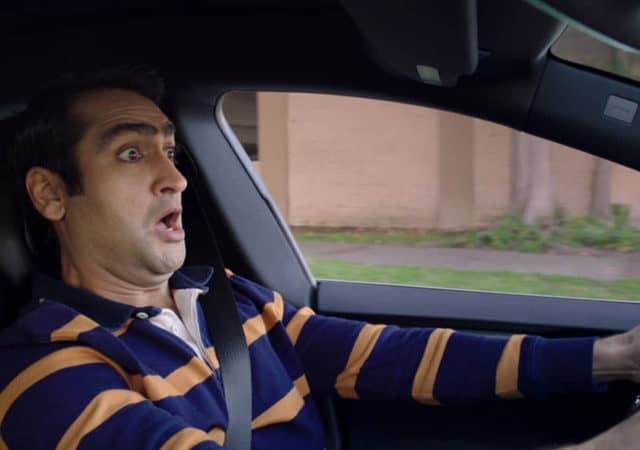 In its fifth season, Silicon Valley has not lost its stride, and this week's episode, "Reorientation" was a shining example of the show balances both humor and plot.
The episode started with Gilfoyle ribbing Dinesh for his recent purchase of a Tesla, a disagreement that turns into an all-out pissing contest concerning electric car parking spots in the Pied Piper office building. The main plot, however, focused on Richard attempting, or rather, avoiding trying to inspire his team of employees to work towards his idea. Unfortunately, after his anxiety leads him to vomit and injure himself in front of his coders, he wants no part in "orientation," so he attempts to slap together a sense of teamwork and unity by giving in to whatever requests his employees have, including providing them with a specific brand of coffee and allowing dogs in the office, the latter of which leads to disaster.
Meanwhile, Gavin Belson is working on the design of the Hooli Box 2, which he wants to have his horrifically misshapen signature on, leading to various redesigns including Banksy making a new signature for Gavin (putting his own signature on that signature, because this show is brilliant) and a contest to get a free signature designs from his employees, the winner being one that makes his name look like a dick, which he is oblivious to, because Silicon Valley.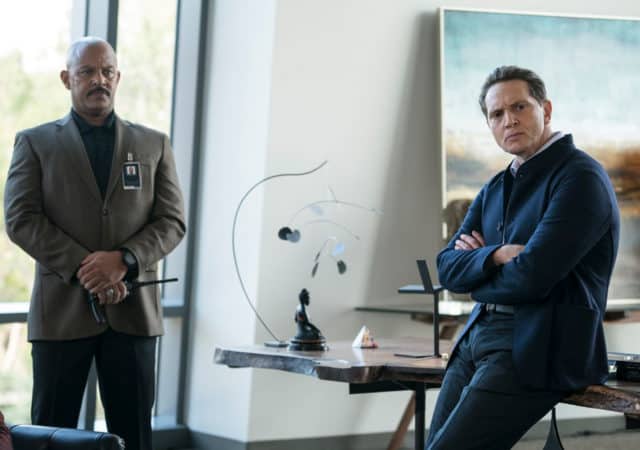 Back at Pied Piper, Richard finally stops plugging the leaks of the dam and does what he should have done in the first place, orientation… sort of. Richard gives a genuinely rousing speech to inspire his employees to follow his idea, not him. Unfortunately, the speech is not enough and all but two employees walk out. Frustrated, but determined, Richard channels his disappointment and anger into doing a majority of the tasks that his employees were meant to do over a few weeks in a only a few days. This act is so baffling that the former employees have to see it for themselves, and when they watch Richard in action, they are inspired to continue working for Pied Piper, after Richard works himself into a hospital stay, that is.
As usual with the series, whenever things are looking up, something terrible has to happen, which is why at the end of the episode, the Pied Piper crew find themselves out of house and home, as Jian Yang (who spent the whole episode attempting to require the "recently deceased" Erlich Bachman's estate) has kicked them out of the house, which he claims is now his incubator.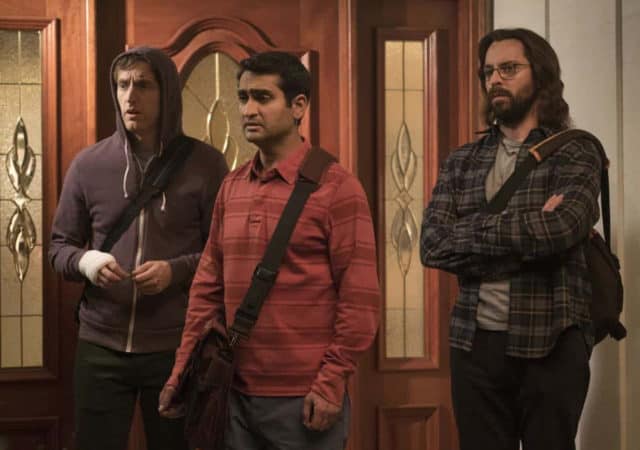 The laughs were, without doubt the biggest draw of this episode. Before the opening even played, the groundwork was laid for Dinesh and Gilfoyle's contest of spite as well as Jian Yang's journey to get Erlich's house and share of Pied Piper, both of which evolved into further ridiculousness and surprisingly deep conversations about determination, even if it is to spite someone, which kind of ended up being the theme of the episode. Jian Yang is trying to spite Erlich and Dinesh and Gilfoyle are trying to out-do each other to hilarious results, yes, but even the main plot of the episode centered around spite.
The Optimoji and Sliceline teams both attempt to get favores from Richard to spite each other before working together against their boss, Gavin is doubling down on his Hooli box out of stubbornness and employees make his signature look like a dick out of spite, and Richard ends up inspiring his employees by doing the work himself out of spite. This worked for both the story and the comedy, though the former suffered a bit for re-hashing some over-used elements of Richard's character. This is to say that Richard's nerves and vomiting are funny at times (and call back to the very first episode) but sometimes they can feel a bit hacky.
For one thing, Richard has shown himself to be a determined badass whenever he confronts those who have wronged him. He can get seriously mean and confident when he has to, so seeing him at his worst from having to inspire employees was, not terrible, just off. Of course, it does help his character feel more three-dimensional, and seeing him finding his own way to inspire others was interesting, but the fact that the last episode ended on one instance of Richard vomiting in front of the Pied Piper Employees and this episode included two more different instances of the same thing just felt a bit repetitive.
But, it didn't do much to hinder the episode as a whole, and once again Silicon Valley does an excellent job of making us laugh and making us genuinely interested in what will happen next. Where will the Pied Piper gang live? Will we see more of Jian Yang's new incubator? And what of the mole planted within Pied Piper by Hooli?
Check back next week for our review of episode three of HBO's Silicon Valley, only on HBO.
Silicon Valley: Season 5, Episode 2
Summary
Richard struggles to inspire his employees to hilarious and disgusting results in this week's Silicon Valley