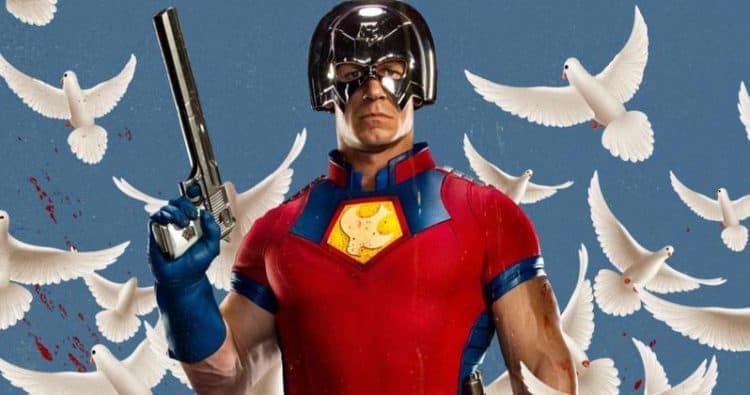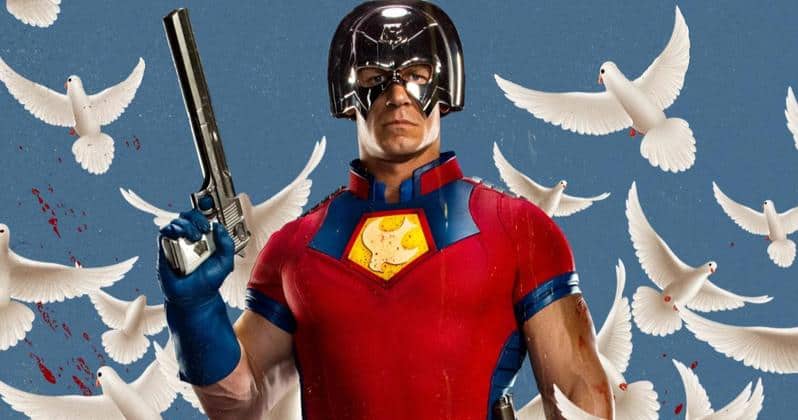 You know a show is doing well when a second season is already being talked about before the first one is even done. Granted, a lot of folks tend to ask this question before the first season is even half-finished, but some do so with trepidation, wondering if there's even a chance, while others are hoping that a second season will be blown out of the water without question. With Peacemaker, that question has already been answered by a lot of the fans, and it's a resounding YES, they want a second season. How this came about is anyone's guess since the character is a goofball with a great deal of skill and an arsenal that feels like it could rival the Punisher even on an off day. But whatever it is, Peacemaker is the kind of anti-hero that a lot of people want to see right now. It could have something to do with the numerous things that have happened over the years, or it could be that society feels that Peacemaker is letting off steam the way they'd like to, or it could be something entirely different.
But the point is this: nearly every one that's watched this show has been amazed by it. Having watched enough of it at this point to admit that it is addictive, it's fair to say that the action and the fairly childish behavior on the part of the main character and several others have been entertaining since it deviates in a big way from the typical DC experience. But unlike Birds of Prey, which also deviated, this show isn't taking itself seriously at all, as jabs are flying in every possible direction and the impossible scenarios are piling up as one thing after another keeps happening that people didn't expect and weren't even thinking about until it happened.
Nothing solid has been announced as of yet when it comes to the second season, but if it didn't get a second season it does feel that a lot of fans would be surprised and extremely disappointed. The butterfly issue that's currently taking place on the show feels as though it might need to stretch further into another season, and the issues that Leota is working through when trying to remain loyal to her mother and her teammates are enough to warrant another season. But it's also wise to think that Peacemaker's father should get the chance to show what he can do and what he might unleash if allowed to roam free. Quite a few fans are no doubt waiting to see the White Dragon costume in action since Auggie's reputation appears to paint him as a seriously dangerous human being. But the butterfly story appears to be the one that really needs to be solved since where they came from and why they're on earth is something that a lot of people want to know. The story thus far has been insane since not only has Peacemaker been recruited to take on something he doesn't understand, much like Project Starfish, but he and his team are battling an infestation that isn't confined to humans, as was revealed in the most recent episode.
The need to flesh this story out and make sense of it is another reason why a second season needs to come along to give the fans a little something that can allow them to draw whatever conclusions they want to. After a second season though it's fair to say that things might need to start switching up after a while to keep things interesting. There is the fact that Judomaster was about to say something about the butterflies that will hopefully come around again in the next episode or so, but with the reveal that Murn is a butterfly and the abrupt ending of the previous episode, it's hard to say which direction the show is going to head in now. Given that the team is bonding in an even bigger way than normal, it's almost certain that disaster is about to strike in some way. The trust that the group has built with each other is bound to be shattered if anything happens to Leota, but somehow it feels that Murn would be the one to suffer the blowback.
But seeing how the show has gone this far it's easy to think that we don't know what's going to happen or what to expect. It's even fair to state that a lot of people didn't know what to expect from Peacemaker despite watching him in the Suicide Squad movie since this show has a much more comical lean to it than even the movie did. But thinking about a season 2 is easy since folks want to see more of the over-the-top hilarity and madness that has been delivered so far, especially since John Cena has been doing a killer job of making the character come to life.