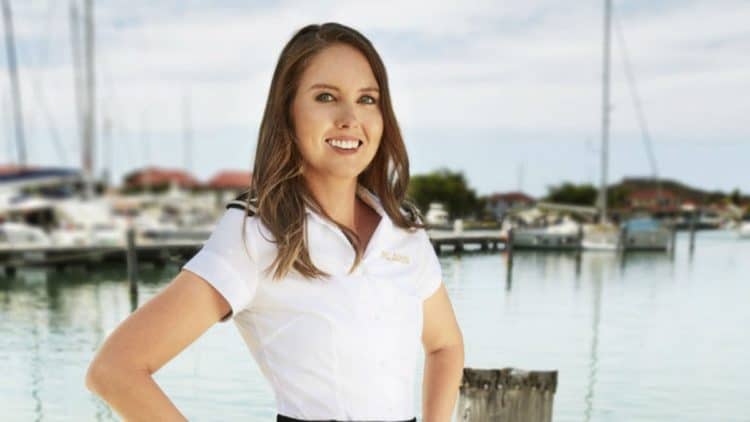 When people sign up to do a reality show, they are usually also required to sign an NDA. This is especially popular for competition style shows as a way to prevent information from leaking before the show airs. As technology continues to advance there are more and more ways for cast members to inadvertently give information away. As a result, NDAs are becoming stricter and more common. Still, some people will be surprised to know that cast members on Below Deck are made to sign an NDA while working on the yacht. People will be even more surprised when they find out the reason behind this requirement. Keep reading to find out the shocking recent Below Deck cast members have to sign an NDA.
What Is An NDA?
NDA stands for nondisclosure agreement. According to Legal Zoom, an NDA "creates a confidential relationship between a person or business that has confidential or trade secret information and a person that has access to that information. The NDA agreement protects these business secrets by limiting the way they can be used or disclosed." To put it simply, an NDA is a legally binding document that is meant to prevent people from spilling the tea. In addition to the reality TV world, these agreements are also commonly used in work settings or in relationships where one party wants to keep the situation discreet. If the agreement is breached, the consequences can vary and legal action can be taken.
In the reality TV world, it used to be much easier to make sure information didn't get out, but social media has made it extremely difficult. Even with the NDA, that doesn't prevent the public from seeing and posting things during filming.
Why The Below Deck Cast Has To Sign An NDA
Even though Below Deck isn't the kind of show that has a surprise reveal at the end of the season, cast members are still required to sign an NDA. The reason, however, probably isn't the one you'd expect. In a recent interview on the podcast Politically Incorrect, Below Deck star Izzy Wouters provided some insight on why cast members are asked to sign an NDA.
During the interview Izzy shared that the NDA has to do more with protecting the guests on the yacht than the show itself. Apparently, yacht crew can witness some pretty incriminating things and NDAs prevent them from babbling as soon as they reach dry land. Since these yachts often have very wealthy guests privacy tends to be of the utmost importance.
According to Cheat Sheet, Izzy also added, "You can have party boats where hookers are brought on and drugs are brought on, things happen. People can be trafficked through. Things happen that you can't talk about. It can be quite disconcerting and uncomfortable when you're a young woman." That said, it's unclear whether or not the NDA is a requirement from Bravo or from the yachting company. It'll also be interesting to know if Below Deck cast members are asked to sign two NDAs: 1 to protect the network's interests and another to protects the yachting company.
Reports From Other Crew Members
Even more shocking is the fact that yacht crew members, who don't appear to be affiliated with the show, have been victims of crimes that they can't tell authorities about. Additionally reports from Cheat Sheet mentioned an anonymous crew member said, "Battery, attempted rape and serious sexual assault from Russian owner whilst I was alone with him on board. I sustained bruising, a black eye, bite marks down my neck and chest and ripped clothing."
Another anonymous crew member said, "Guests have grabbed and groped me and the crew said not to say anything as it would affect our tip." Although working on a yacht may seem glamorous, that clearly isn't always the case.
Did Izzy Breach Her NDA?
After Izzy's podcast interview made its rounds across the internet, some people have questioned whether or not she was in violation of the NDA with what she said. That doesn't appear to be the case as she didn't share any specific details that could identity anyone. Plus, Lizzy probably has a very good understanding of what she can and can't say. Either way, many people were unaware of the things yacht crews have to deal with and were shocked by some of the things she said. While the NDAs were designed to protect privacy, it looks like they could actually be putting yacht crew members at an unnecessary risk.