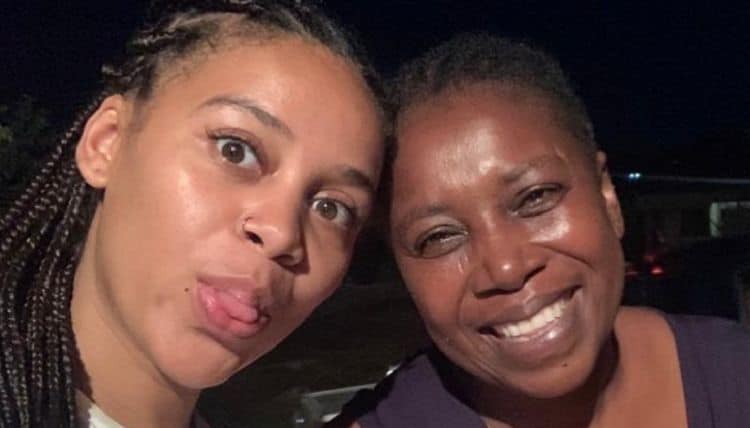 Sho Madjozi is the professional name of Maya Christinah Xichavo Famo. For those who are curious, she is a South African singer and songwriter who has been known to act from time to time as well. Here are 10 things that you may or may not have known about Sho Madjozi:
1. Born in Limpopo
Madjozi was born in a small village in the South African province of Limpopo. In short, the province is named thus because of the Limpopo River, which serves as its northern border as well as its western border. Since Limpopo is the northernmost part of South Africa, it is bordered by not one, not two, but the three countries of Botswana, Mozambique, and Zimbabwe.
2. Her Parents Were Running a NGO
At the time, Madjozi's parents were running a NGO in the region. Apparently, said NGO specialized in helping interested individuals with their land claims, which can sound strange but is nonetheless very important. Essentially, land ownership is a major issue for people who are reliant on farming for their livelihoods. Unfortunately, small farmers in rural regions can struggle with skills needed to navigate legal systems, which is why such a specialized NGO can come in handy.
3. Brought Up By Her Mother
In time, Madjozi's parents divorced with the result that Madjozi was raised by her mother for the most part. With that said, she spent plenty of time with her father as well. In fact, it is interesting to note that Madjozi was very well-traveled even when she was a teenager because of her time spent with her father, who traveled throughout the African continent on a regular basis.
4. Has Been to Tanzania
One of the places that Madjozi went to was Dar es Salaam, which was once Tanzania's capital. While Dar es Salaam lost said status to Dodoma in the mid 1970s, it remains one of the economic centers for the country as a whole. In this, it is helped by the fact that it is a natural harbor on the Indian Ocean. Something that has contributed much to it becoming one of the hubs of Tanzania's transportation systems.
5. Has Been to Senegal
Besides Tanzania, Madjozi has been to Senegal as well. In short, Senega is one of the countries that can be found in West Africa. In fact, it is so westwards that it is the westernmost of the countries that can be found on the mainland of the Old World. Regardless, the modern state of Senegal can trace its roots to French colonialism, which is why its official language is French. However, the country is home to a wide range of ethnic groups, meaning that there are a lot of other languages that have received official recognition as well.
6. Studied in the United States
When Madjozi graduated from high school in South Africa, she received a scholarship to Mount Holyoke College in the United States. Of course, Mount Holyoke College would be one of the Seven Sisters, which were schools founded for the purpose of providing women with an education that was just as good as that offered by the Ivy League in a time when the Ivy League didn't accept female students. Nowadays, Mount Holyoke College remains a women-only school, though it is interesting to note that there was a time in the 1970s when its stakeholders debated the merits of switching over to a coeducational system before the Board of Trustees decided to remain the way that was. In any case, while Madjozi was at Mount Holyoke College, she studied creative writing as well as African studies.
7. Studied At the University of South Africa
Later, Madjozi studied at the University of South Africa at Johannesburg as well. Based on its name, it should come as no surprise to learn that the University of South Africa is the biggest of the university systems that can be found in the country, which attracts as much as a third of all of the higher education students in the country. On top of that, the University of South Africa actually gets a lot of international students from a wide range of other countries as well, thus further contributing to its status as one of the biggest universities not just in the country but also beyond.
8. Is Tsonga
It is interesting to note that Madjozi is a member of the Tsonga people. For those who are curious, the Tsonga people are a Bantu ethnic group that can be found in South Africa as well as the south of Mozambique for the most part, though they exist in other countries as well. Traditionally, the Tsonga people practiced a mix of agriculture and pastoralism. To be exact, Tsonga women were responsible for most of the agriculture, while Tsonga men were responsible for taking care of the domestic animals. Of course, while there are still Tsonga people who live in a similar manner to their ancestors, most of them no longer work in agriculture and pastoralism.
9. Incorporates Tsonga Culture Into Her Style
Madjozi is very proud of her culture. As a result, she is famous for incorporating Tsonga culture into how she dresses as well as the rest of her personal style. For instance, she has been known to perform the xibelani dance, which is an indigenous dance of Tsonga women characterized by a particular kind of skirt called the tinguvu plus a shaking of the waist that is accentuated by the style of tinguvu. In modern times, it is interesting to note that the xibelani dance has broaden in the sense that it is now practiced by both men and women in a wider range of contexts than ever before.
10. Her Braids Represent Afro Futurism
Speaking of which, Madjozi is also notable for her braided hairstyles that take inspiration from those of Fulani as well as Tuareg women. Moreover, she has stated that they are representative of Afrofuturism, which is a set of aesthetics as well as the set of philosophies that underlie said look. Generally speaking, Afrofuturism is focused on addressing the issues of the African diaspora through the medium of science fiction and techno-culture, meaning that it can show up in a wide range of media. In fact, there are a lot of people who will have come upon the influence of Afrofuturism because of its role in Black Panther.
Tell us what's wrong with this post? How could we improve it? :)
Let us improve this post!