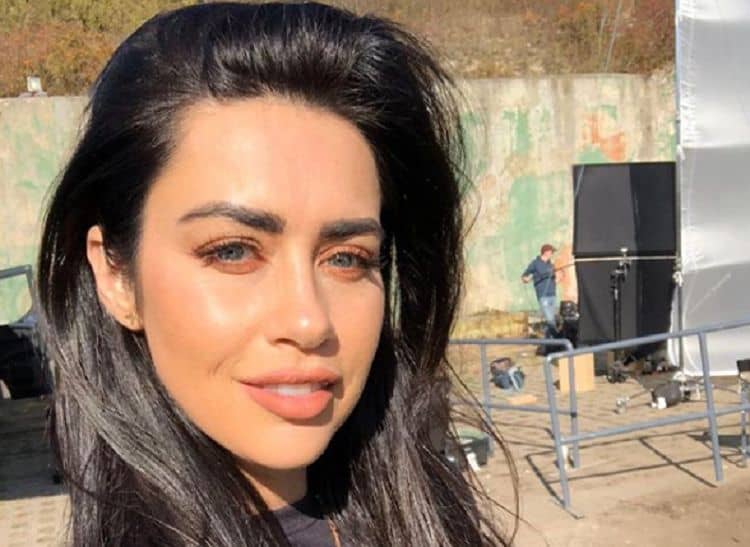 Mattie Lynn Breaux is best known for her role on the MTV reality television series "Party Down South." She is joining the regular cast on the third season of the show and she is brand new, but she will be appearing as a regular, at least for season 3. For those of you who have not yet become acquainted with her, here are 10 things you didn't know about Mattie Lynn Breaux.
1. She has an anxiety condition
Mattie Lynn shared with fans on social media that she has struggled with anxiety. She also commented on the fact that it has not been easy or her to share her story with everyone publicly and this has added to her anxiousness. Regardless, Breaux is moving forward and getting on with her life despite the fact that she must deal with these feelings and emotions.
2. She has a healthy attitude
Mattie Lynn Breaux doesn't just wallow in pity or recoil from the world around her. Even though there are times when it is difficult, she has the attitude that sometimes it's okay to not be okay. She has even shared this sentiment with her followers. She has also formed a partnership with the Fragile Club which is an organization/brand that focuses on mental health. She has made a conscious decision to do something about her troubles whether she feels like it or not. She doesn't believe that it is acceptable to stay in a state of not being whole when there is something that you can do about it.
3. She is a role model for others who have self-doubts
Mattie Lynn Breaux is very outspoken about the fact that she has had her own feelings of needing to do things to make her be more accepted by others. She shared that she has felt like in order to be liked she has to act a particular way, to look a certain way and own certain material things to win support and love from others, like many of us. The thing with Mattie is that she knows that these are all lies and that it is more important to just be yourself and to also love yourself. You must also accept your flaws and do something to be a better person if you feel that strongly about it. She is setting a good example for the rest of the world.
4. She's been on reality television before
This isn't the first reality television show that Mattie Lynn Breaux has been on. Prior to "Floribama Shore," she was a member of the cast of "Party Down South." Since she's already familiar with the scene, only in California, she should fit into the Floribama scener with relative ease. She's worked with MTV before.
5. Mattie Lynn Breaux has been arrested
Mattie was diver her Honda Accord when she careened into the median of a highway in Nashville on I-24. Prior to the accident, she revealed to the police that she drank two beers and that she had also taken some Hydrocodone which was not prescribed to her, and then tried to drive home. According to the report from Scoop Nashville, this was her third DUI. The other two occurred in the state of Louisiana and her license had also been suspended twice. She was arrested and charged with DUI and was released on a $25k bond.
6. She is a bartender
Mattie Lynn has a job as a bartender. This means that she gets a good dose of what people are like when they've had a little too much to drink. Still, this doesn't stop her from being a partier herself. She does a fair amount of drinking her self, but she is a lot of fun to be around. She is hoping to have a lot of fun on the show and to win a little money to help pay off some debts, start her own business and buy a house. These are all worthy goals.
7. She is 30 years old
For those of you who are wondering how old Mattie Lynn is, as of 2019, she is 30 years old. Her birth date is May 6, 1989. Her hometown is Gheens, Louisiana an she is a southern girl through and through.
8. She wanted to be a model
Becoming a reality television actress wasn't Mattie Lynn's first choice for a career. She originally wanted to be a model. She made a few early attempts to gain a bit of traction in the industry, but she got a big break when she was offered a place as a part of the "Party Down South" cast. This changed the trajectory of her life, at least temporarily. Now she's making a habit of appearing on the famous party shows.
9. She has a mom and a sister
When it comes to her family, Mattie Lynn has a mother named Janene. She also has a sister who's name is Meggie. The family has had their share of grief and sorrow. When Mattie Lynn was in high school, her dad passed away and this left her mom to raise the two girls alone.
10. You can follow her on Instagram
If you're already a fan of Mattie Lynn Breaux, then you'll be happy to know that she has an Instagram account. She does a great job of keeping it updated with some great photos of herself doing everyday things. This is an amazing resource for fans and admirers who want to learn more about Mattie Lynn. So far, she has made 406 posts on the site. A lot of her fans from "Party Down South" and "Floribama Shore' appearances have already discovered this treasure trove. Mattie Lynn currently has over 325K followers. She has also listed a few cool links that you can follow on the site to learn even more.
Tell us what's wrong with this post? How could we improve it? :)
Let us improve this post!