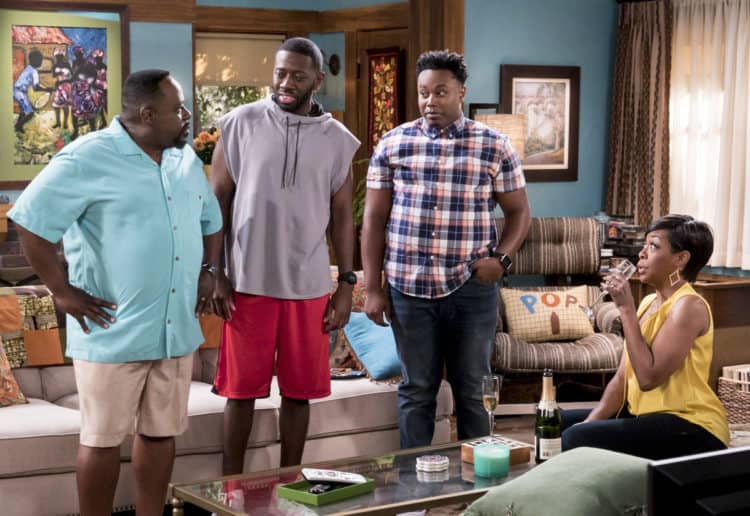 With more than 15 years of experience to his name, Sheaun McKinney isn't exactly a rookie in the industry. He got his first major opportunity when he was cast in the comedy series vice principals. Since then, he has continued the momentum and in 2018 he was cast in a main role in the sitcom The Neighborhood. The series has allowed Sheaun to share his talents with a wide audience and people are loving his work. Not only is he a talented actor, but his comedic timing is impeccable. With an already impressive track record behind him, Sheaun is excited to see what his figure has in store. Keep reading for 10 things you didn't know about Sheaun McKinney.
1. He's A Miami Native
Sheaun was born and raised in Miami and he is very proud of his Florida roots. He eventually relocated to Los Angeles to pursue his acting career, but his heart is never too far from Miami. Despite now being a west coast resident, he remains a loyal Miami sports fan.
2. He's A Writer And Producer
Sheaun feels at home in front of the camera, but he's been working on getting comfortable behind it, too. He's been able to build some writing and producing experience over the last few years. He made his writing debut in 2010 with an episode of the series Make It Happen. He also produced a few episodes of the show.
3. He's Not Afraid To Get Political
Lots of people in the entertainment industry have chosen to keep their political views to themselves out of fear of backlash, but Sheaun isn't worried about that. He has no problem sharing his opinions and his Instagram profile mostly consists of political content.
4. He Was A Rapper
A career in acting hasn't always been on Sheaun's mind, but he's already gravitated towards the arts. When he was in high school, he and some of his friends formed a rap group called 3 in Da Clip. Sadly, we weren't able to locate any music or videos from the group.
5. He Was Originally Supposed To Audition For The Role Of Marty On The Neighborhood
Sheaun is the perfect person to play Malcolm, but initially he was supposed to try out for another character. He told LRM Online, "I got the audition to read for the role of Marty who is played Marcel Spears. I initially thought I couldn't [play that character]." He continued, "I was too old for that role. I couldn't do it. Then my manager called and said they want you to come back in to read for the older brother."
6. At One Time He Wanted To Be A Police Officer
Sheaun's mother worked as a corrections officer for many years and he planned on following in her foot steps with a career in law enforcement. During an interview with The Undefeated he said, "I trained to be a policeman, and I was waiting for the call to see if I could get sponsored into an academy. " During that time, however, the opportunity to act came along and he decided to give it a shot.
7. He Didn't Get Into Acting Until College
In the acting world, some people will consider you a late bloomer if you didn't start acting in your elementary school's plays. If that's the case, then Sheaun definitely got a later start. Although he has always been interested in performing, he didn't get into acting until he started school at Miami-Dade College. While there, he eventually became the president of the theater club.
8. He Loves Fashion
Since Sheaun spends so much time in front of the camera, it makes sense that he always wants to look his best. He is really interested in fashion and has a great sense of style. Putting together outfits gives him another way to express himself and he likes showing his personality through his clothes.
9. He Made His TV Debut In An Episode Of Burn Notice
Sheaun made his first TV appearance in a 2007 episode of Burn Notice. Not only was it his first time being on TV, but he also got the chance to do some stunt work. While talking to The Undefeated, Sheaun said "So when people watch that episode of Burn Notice, just know I did do my own stunts!"
10. He Is Grateful For All Of His Opportunities
Nothing in life is promised and the entertainment industry is really no exception. An actor can be on top one day and struggling to find a role the next. For that reason, Sheaun is extremely grateful for everything he's gotten to do in his career so far and he's hopeful that there will be plenty more opportunities coming his way.
Tell us what's wrong with this post? How could we improve it? :)
Let us improve this post!