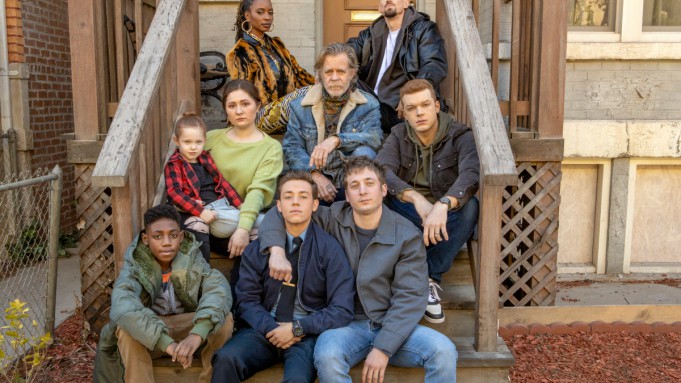 What goes around, always comes back around. That's all I could think as I watched the season finale of Shameless. After years of gut-wrenching disdain for Frank Gallagher and his selfish ways, the loser is finally getting what he deserves. Frank finally sees that they're consequences to every action. After years of chasing his next buzz, Frank ends up developing alcohol-induced dementia and COVID-19. According to the writers of the show, it was always in the plans for Frank to face the consequences of his addiction and the neglect of his children. In the season finale, Frank ended up dying all alone, as he so deserved. While Frank's lonely death gave us some satisfaction, the series finale left us with a bunch of questions that we'll probably never have answered:
Does Debbie end up traveling the world with her newfound love interest?
It's not surprising that in a matter of days Debbie managed to fall in love with the woman who held her and her daughter at gunpoint. Heidi has one hell of a rap sheet and for some wild reason, Debbie is turned on by her bad girl persona. When Heidi asks Debbie to leave Chicago with her and hit the open roads Debbie actually starts to entertain the idea despite the fact that she's spent months arguing with Lip about selling their family house. Although Debbie doesn't explicitly give Heidi an answer it's pretty clear that she is willing to follow her to the inevitable sad ending it will bring her and her daughter.
Will Ian and Mickey become parents?
Towards the end of the season, Ian and Mickey began exploring the idea of having a baby as they begin their new life outside of the Gallagher household. Ian is ready to be a father but after growing up with an abusive and psychotic father. Mickey is afraid of fatherhood and he is a little hesitant to embark on the journey. It looks like we will probably never know if Mickey and Ian will have kids because the show wraps with their one-year wedding anniversary party.
Do Veronica and Kevin really sell the bar?
During the finale, Veronica and Kevin were made an offer on the bar by a company looking to gentrify the neighborhood. From what we could see Veronica and Kevin decided to take the offer and move to another state. However, one day while Carl, who is definitely his new cop buddy spent the afternoon writing tickets to rich folks who were abusing the disabled parking, he had a great idea to turn the bar into a cop bar. He even went as far as to discuss it with Kevin and Veronica. But that was the first and last time they talked about that.
Do Lip and Tami plans ever work out?
Lip had so many ups and downs over the years. In the episodes leading up to the finale, nothing was going right for Lip. He had been fired from his job, his attempt to sell stolen bikes went down the drain. He lost out on a chance to sell the house for 20,000 and in the end tried to settle for a measly 75,000. Despite the couple trying to make something happen all season long, nothing seems to be going right. Unfortunately, the series ends without any insight as to whether Lip and Tami were able to establish some type of footing.
Who is going to take care of Ian now that everyone is going their separate ways?
All season long. Ian could feel the dynamics of his family changing in a way that never has before. Worried about his future he desperately searched for programs that sheltered children without parents but wasn't met with much success because he actually had a family. Wherever Ian ends up we can be confident that he will be just fine because it's obvious his brothers and sisters love him although they have the tendency to become too preoccupied with life that they forget about him sometimes.
What is Fiona up to?
We are able to see Fiona in a few scenes during the season finale. After going two seasons without even mentioning her name we were eager to find out what Fiona had been up to since she left. She was supposed to make several appearances in the series finale but the show was filmed during the COVID 19 shut down when travel was restricted and Emmy Rossum who resides in London wasn't able to make it.
The Gallagher's will always have a piece of our heart. Hopefully, we can look forward to a spin-off of one of the characters.