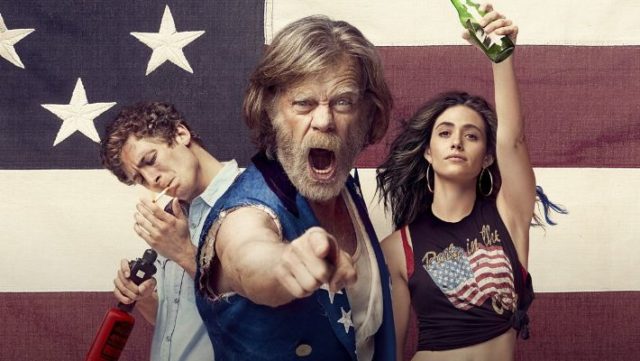 No shame for followers of Shameless as the show gets a renewal for its ninth season. The news was released after the eighth season premiered on Sunday. This is the longest-running show on Showtime and it also claims high ratings due to its great performance. Shameless is set in Chicago and features relentless dark comedy that stars William H,. Macy who plays Frank Gallagher. He is often inebriated and he leads a dysfunctional family. As Frank plans to steal and survive as he leaves his family to suffer in squalor, his children opt for fending for themselves and the show depicts different members of the family as having misadventures.
Season nine
The President and CEO of Showtime network, David Nevins, confirmed on Wednesday that the show would air for a ninth season. This information was relayed three days after the season 8 of the show premiered and it comes as a delightful moment to fans as season eight was highly rated. John Wells, the showrunner and executive producer of the series, also expressed his satisfaction in the opportunity granted that would allow Shameless to continue airing on Showtime.
Good opportunity
Nevins pointed out that it is a challenging task to maintain viewers in the TV landscape currently and Shameless getting more airtime is a great opportunity to showcase the good work they have been doing. The reputation of the series is rich and it would be disappointing to just discontinue it at season 8, so they thought getting an opportunity to give it more life with a new season would offer them a chance to tell the story contained in the series to completion. Comedy has drawn many views and there is a steadily growing audience, and not many shows in the market have shown to have the ratings to attract as many followers as Shameless.
Is 9 the last season?
Owing to the fact season nine comes with some hype that many are convinced it is the last season, during an interview William H. Macy, who plays patriarch Frank, said he felt the show had one or two seasons to go. When season 7 came to an end, it was meant to close the series entirely and as William explains, he had already started to prepare for another role out of Shameless.  The production work for season nine is set to commence in 2018, so expect to see it late 2018 or early 2019 depending on how well the team is prepared to shoot the episodes.
Some of the stars you should expect to see in the new season include William H. Macy, an Emmy award winner, Emmy Rossum, a nominee of Golden Globe, Elliot Fletcher, Ethan Cutkosky, Jeremy Allen White, Shanola Hampton, Christian Isaiah, and Isidora Goreshter. Its production is handled by Bonanza Productions and John Wells Productions as well as Warner Bros. So, it seems the 2018 season will be an interesting one for lovers of Shameless.