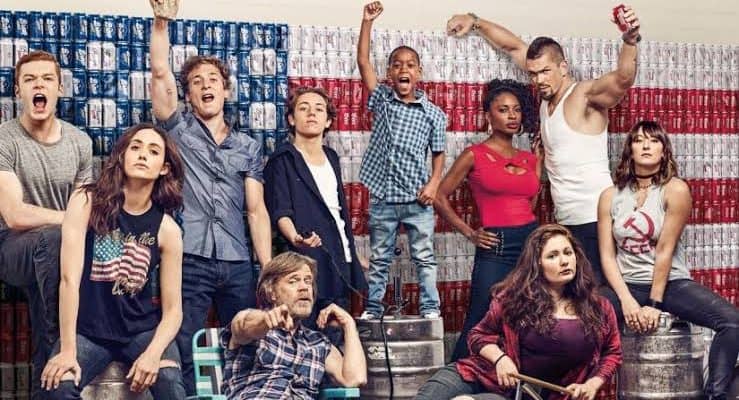 If there's one thing to be seen as the gospel truth it's that if someone even mentions 'reboot' or 'revival' or anything that has to do with either word, people are going to either flip out or be behind the idea in a heartbeat. When talking about Shameless though, it's more than fair to say that it's a little too soon to be making those plans, simply because the show just aired its final episode a short while ago. That kind of means that it's time to simply let it sit for a while and cool down, lest picking it up so quickly again have the reverse effect and end up killing it off rather than bringing it back. The show gave fans a great 11 seasons, 2 more than some thought it would last without Emmy Rossum, who was the backbone as Fiona Gallagher for a long, long time. Once she left the show, however, things kind of went on as they should have, developing as the story continued to move forward and the main characters continued to evolve into the people they became. Upon starting the show a lot of people probably felt that there was little if any hope for the Gallagher clan since they were, from youngest to oldest, a walking trainwreck of humanity that didn't appear to have much hope when it came to life.
Bringing this show back as a revival might actually be the best idea since trying to reboot it would likely be a huge mistake given that Shameless is lightning in a bottle when it comes to the comedy and overall drama of it. Thinking that the kind of moments that were caught in this show could be replicated or made any better by rebooting it doesn't even sound like a good idea, to be honest, but reviving it and bringing back the entire cast, if only for a limited series, might be kind of fun. It would be intriguing to see who would actually want to do this, and it feels as though it would be best to think about such a project after about 5 to 10 years had passed. Yep, doing it immediately does NOT sound like a great idea and it's mostly because picking up right after things ended is kind of a cheap way to do things considering that it would feel more like a giant psych-out to the fans that has been pulled by a few movie franchises and shows that should have ended when they said they would instead of figuring that maybe they could make something just as good. It's all well and good to think that the creator could have kept this story going, and there are some stories that have been going for years and years now that haven't managed to get old or boring. But at some point, it feels as though Shameless might have needed a break anyway in order to keep it from getting stale or uninteresting. Some might want to argue that such a thing might never have happened, or that it wouldn't have. But the truth is that every show does start to break down after a while, and despite the desire to keep things going, it's either best to let it fade off and end the show, or do something to really shake things up.
But really, how much more can the Gallagher clan be shaken up? They've gone through more human suffering in their lives than a lot of people could possibly handle, and despite all of that they're still standing, and they're still alive somehow. Plus, without everyone there, which is no longer possible thanks to what happened during the finale, a revival would be kind of an awkward affair. But a reboot really doesn't sound like the answer since it would change a number of things no doubt and feels way too soon to start talking about. After all the Gallagher's have been through, all that's been survived, lost, and endured, it feels like a better idea to let this story sit as it is and enjoy the fact that it was there for so long. In some cases, it's better to have enjoyed something only to have to say goodbye to it than to risk watching it become something of a joke that shouldn't have been considered in the first place. Let a few years go by at the very least and then maybe someone can start talking about a revival or a reboot since at that time it might feel as though enough time has passed to let everything fade from memory just enough to make it possible for another show to come along and take up the name and overall feel that the Gallagher's left behind. It's kind of a hope that this never happens, but if recent history has taught us anything, it might.
Tell us what's wrong with this post? How could we improve it? :)
Let us improve this post!