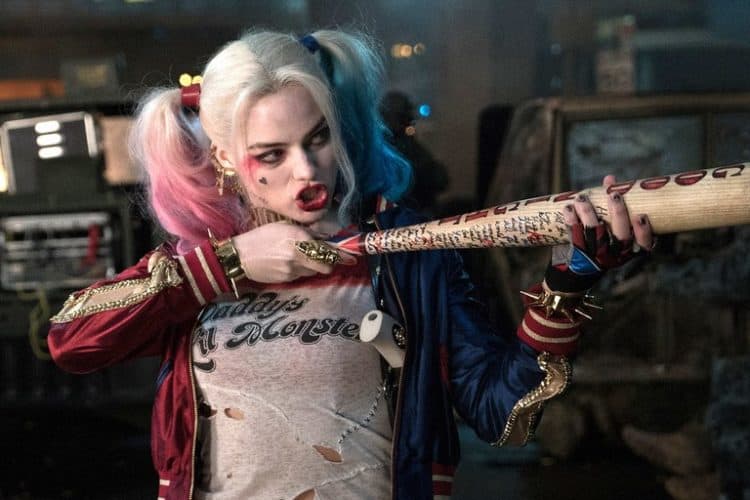 Ah, Harley Quinn. This crazed beauty who's a little too obsessed with Misah J first made her appearance on television in 1992's Batman: Animated Series. Eventually, Quinn made her comic debut in The Batman Adventures #12: Batgirl: Day One issue published in September 1993. Since then, the DC villain has been one of the Batman favorites; however, Quinn didn't officially make her live-action debut until David Ayer's Suicide Squad.
While the movie was critically panned, one of the bright spots of the film was Margot Robbie's version of the character and the financial success of Suicide Squad allowed the studio to explore Harley's Quinn character even more in Birds of Prey and the Fantabulous Emancipation of Harley Quinn. Critically, the movie had very positive reviews; In fact, Joker, which was nominated for ten Academy Awards, only has a 68% rotten tomatoes score, whereas Birds of Prey has 79%. The audience score is close to dead even with 78%. Surprisingly, the movie ended up bombing the box office by making $201.9 million worldwide. Margot Robbie's Quinn was given another chance with James Gunn's The Suicide Squad and even though the country is dealing with the delta variant virus, the opening box office returns saw only$26.2 million coming over a wealth of positive reviews from critics. The second weekend wasn't any better, with a huge 70% drop.
Quinn was the star attraction as the cast was full of unknown DC characters. So, was the failure of the latest Suicide Squad movie contributed to Harley Quinn being apart of the cast? In reality, we'll truly never know why the comic book film failed at the box office; however, it hasn't gone unnoticed that the latest vehicles starring Quinn have bombed. Here are several theories on why the DC villain might be box office poison.
Fans Were Not Happy With The Feminist Message Behind Birds of Prey
While the 2020 movie has a high rotten tomatoes score, there's no denying that the themes and message bothered most male fans of the film. For example, many critics and fans have pointed out how terrible men looked in Birds of Prey; While there's nothing wrong with presenting powerful and strong women in a positive manner, the men in the world of Birds of Prey are absolute douchebags. Take Black Mask, who's mainly a misogynistic pig throughout the entire film. This is against his type of character in most comic books, Black Mask is indeed a ruthless crime lord who has no problem killing and torturing innocent folks; however, the DC villain was never known to be a huge misogynist.
But Black Mask isn't the only male character who hates women as that appears to be everyone in the film who has a penis. There's one sympathetic male character in the movie, but even he isn't portrayed in the best light. This type of feminist film has a documented history of failing at the box office, with the most recent being Terminator: Dark Fate and The Charlie Angels reboot. As previously stated, there's nothing wrong with presenting strong and powerful women, but that shouldn't be at the expense of portraying men as nothing more than vile and deplorable people. It's possible to have a strong woman and man in the same room without tearing either gender down. For example, Wonder Woman is clearly the lead in her films; however, Chris Pine's Steve Trevor is also a strong male character. This can also be said about movies such as Kill Bill, Black Widow, and the first two Terminator films, and Jackie Brown. This move likely turned off a lot men to the Harley Quinn character as she wasn't truly the crazed lunatic portrayed in television and comics.
Young Girls Don't Find Harley Quinn To Be A Positive Role Mole
I know, I know, Harley Quinn is a villain and none of the movies have tried to hide that, though Birds of Prey did try to soften the blow. When you generally look at the top-earning female-led movies, these are typically women who could be role models for young girls to look up to. Part of the reason that movies like Wonder Woman, Captain Marvel, and The Hunger Games were so successful was due to parents seeing those women as someone their daughters should look up to. Even Maleficent was given a sympathetic spin in her solo films. Now granted, this theory may be a stretch as there haven't been loud complaints about this issue; however, I've talked to some parents who refused to let their girls watch Birds of Prey because she just isn't a good representative figure. Obviously, studies have shown that people aren't typically influenced by the actions in movies, television, and video games; however, there are people who do believe that they do. Harley Quinn is a psychopath, there's just no dancing around it. Is she a fun character to watch? Yes. However, is she a good role model for kids? Hell no.
Fans Have Gotten Tired Of Margot Robbie's Version Of Harley Quinn
This could be the case that people are just tired of seeing Margot Robbie's version of Harley Quinn. Most comic book fans don't like this version of Quinn as they feel she's annoying and not crazy enough. Tie that in with Birds of Prey trying to portray Quinn as a feminist icon then it's possible that fans have been completely turned off by the character and refuse to watch anything else involving Quinn. Just because the audience scores for Prey and The Suicide Squad are very high, it doesn't mean that it speaks for the entire fanbase.
Tell us what's wrong with this post? How could we improve it? :)
Let us improve this post!