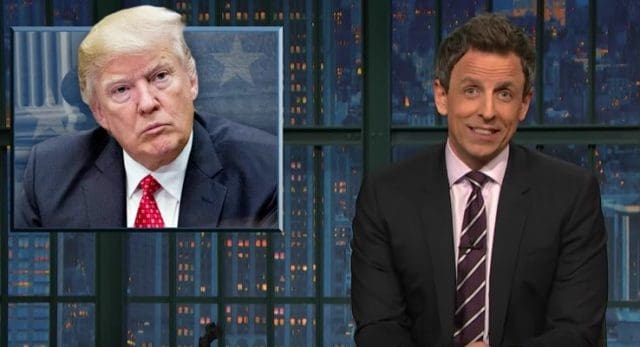 While much of the Late Night Shows aim to make fun of the President and his policies, have you ever noticed that they're actually a pretty solid news source? Think about it. If all we're being fed is "fake news," and that's according to our President, then where does the real news come from? While it may be satirical in many respects, if you watch guys like Stephen Colbert and Seth Meyers, their segments have an extremely accurate fix on exactly what's going on in politics. At least in these outlets you're staying off the internet. While TV can be fictional, I think it's more credible than much of the internet right now. I would also put The Daily Show in that bucket as well. If you actually take out the parts where they're bashing the administration, they are solid and credible news sources.
Anyway, let's get on to Seth Meyers. One of his biggest focuses last night was on Donald Trump's federal cuts, in particular how it's affecting veterans. Here's what Seth had to say:
"Throughout his campaign Trump constantly brought attention to problems at the [Department of Veterans Affairs], specifically how poorly it is run. And he's right about that," said Meyers. "One of the main problems at the VA, is that many departments – including VA hospitals – are chronically understaffed. But one of Trump's first moves as president was to put a freeze on federal hiring."
Veterans are increasingly becoming distrustful of our President and for good reason. It's just one of many promises Trump has made that he seems to be backing off of.
Watch the full clip below: