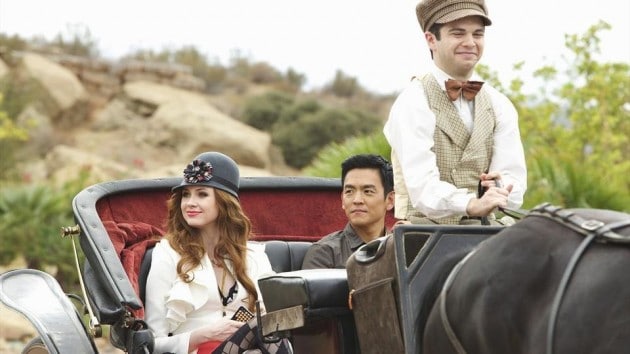 As the 2014-15 TV season kicked off back in September, many television critics declared it "the season of romantic comedies." Between Manhattan Love Story, A to Z, and Selfie, this fall was filled with couples and/or potential couples that tried to make us care about their relationships while also providing laughs; unfortunately, all three of these series struggled to produce solid ratings and were subsequently cancelled, as it seemed that TV viewers just weren't believing the love stories that the shows were trying to tell us. It appeared that, rather swiftly, the "season of romantic comedies" had begun and then ended with no success to show for it.
However, that turned out not be the case with ABC's Selfie, easily the best of the three comedies mentioned above. Even though the show, like Manhattan Love Story and A to Z, was quickly canned, Selfie was just hitting its stride when it met its untimely end, with series leads Karen Gillan and John Cho's ever-growing chemistry getting steadily better and better with a strong supporting cast surrounding them.
Fortunately, Selfie still produced all 13 of its Season 1 episodes, which are currently airing every Tuesday on Hulu and ABC.com, allowing for viewers to continue to enjoy the journey of Eliza and Herny as the two of them grow closer and closer together. Funny enough, since its cancellation, it seems like Selfie has gotten even better, making most of the show's fan lament its cancellation even more. Yet, in a weird way, I'm grateful that ABC "deleted" Selfie, because without that cancellation (or, more accurately, the low ratings that made the show fear cancellation, since most of the series' episodes had been produced before the news was annoucned), I don't think we get the great show that we've been enjoying these past few weeks.
The reason why Selfie has been able to take more risks and improve its already solid storytelling recently is directly because the show's writers knew that ABC would most likely (and unfortunately) be getting rid of it. As a normal network series, one that would be required to fill 22 episodes of material, Selfie would be forced to drag out the romance between Eliza and Henry, establishing unnecessary, time-consuming roadblocks between the pair in order to prevent the two of them from expressing their feelings for each other. With higher ratings for the show or a full first season order, I'm not so sure we would be getting moments like last week's episode ending exchange on the elevator, or yesterday's Sia-inspired karaoke sequence that followed a distraught Eliza trying to drown out and forget her feelings for Henry after his rejection (Karen Gillan and Selfie have never been better than they were in those scenes from "Imperfect Harmony").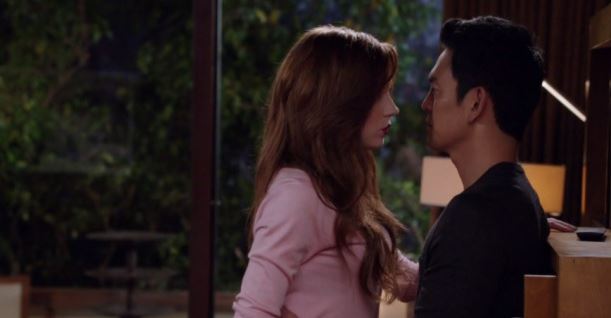 With the understanding that the end was pretty much nigh, meaning that there would be no one and nothing to answer to after these 13 episodes, Selfie creator Emily Kapnek (who also created the ABC comedy Suburgatory, which lasted for three seasons on the network) has been able to utilize the explosive chemistry between Gillan and Cho and allow for the story between Eliza and Henry to unfold organically. Despite the accelerated pace that Selfie is operating at, nothing feels awkward or unnatural about the romantic direction that it has taken. In fact, by embracing the attraction between its two main characters instead of teasing it out or ignoring it, Selfie has become TV's best romantic comedy, the show that Manhattan Love Story and A to Z aspired to be when they first premiered.
Am I still upset that I won't get to spend anymore time with these characters after these thirteen episodes? Of course I am: I'll miss Eliza's interesting and entertaining view of the world, Henry's uptight (but secretly fun-loving) personality, and pretty much everything about Sam Saperstein (David Harewood, who gets my vote for this fall's TV MVP). However, I also want to experience the best possible story that Selfie can tell us, and thanks in part to its too-soon cancellation, the show has been able to deliver one fantastic chapter after another. I can't wait to see how it all ends.
Photos via ABC