Justin Bieber is a Canadian singer and songwriter. He's been making a name for himself from as far back as 2007 when he was discovered by American record executive Scooter Braun. Bieber has made many hits but his most successful single is still his debut single "Baby" featuring Ludacris, which became one of the best-selling singles of all time in the US. He quickly became a teen idol at a young age, racking a huge fanbase. However, with the fame came a controversial love life for the singer.
In 2009 Bieber and American singer and actress Selena Gomez were first romantically linked. They then dated on and off for over five years. In an interview on The Ellen DeGeneres Show, Bieber stated that some of his songs including "Sorry", "Mark My Words", and "What Do You Mean?" are about his relationship with Gomez. The same year he and Gomez were first introduced, he also met his future wife – American model and media personality Hailey Baldwin. Throughout their relationships, the two women have been pitted against each other by their fans.
Detailed Timeline Of Their Relationship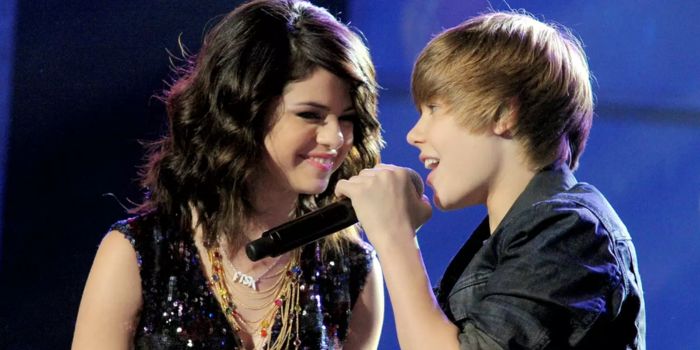 Bieber and Gomez first met in 2009 via their managers. Shortly after they became close friends. On December 31, 2009,Bieber serenaded Gomez at a New Year's Eve event in Las Vegas, performing his song "One Less Lonely Girl" as she sat on a stool. In February 2010, Selena Gomez stated that she feels like a "big sister" to Justin. The pair sparked romance rumours when they were spotted on a date. Despite not yet openly confirming their romance, on February 28 2011 the pair made their red carpet debut at the Vanity Fair Oscars party in coordinated red and black outfits. A few months after their red carpet debut, Gomez opened up about the relationship. Justin and Selena broke up for the first time in late 2012. However, their split didn't last long, as they were seen back together again at one of Bieber's European concerts in April 2013.
In November 2014, Justin Bieber was linked to Hailey Baldwin after unfollowing Gomez on Instagram. They briefly dated from December 2015 to January 2016 before splitting and then reconciled in June 2018. The next month after reconciling Justin and Hailey Bieber get engaged. The pair moved into Justin's home outside of Toronto together shortly after getting engaged. On September 13, 2018, Justin and Hailey got married in a civil ceremony in New York City. Later that year, Hailey officially changed her last name on social media to Bieber.
Key Events In Their Relationship
There have been several key events that have defined their relationship and the love triangle. One was in December 2010, which was Justin and Gomez's first date at a fast food restaurant getting pancakes when Gomez was 18 and Bieber was 16. The couple's red carpet debut at Vanity Fair's Oscars Party was a key event as it was what led fans to coin the term 'Jelena'. On September 23, 2011, Justin Bieber rented out the Staples Center for a romantic date night with Selena. January 2014 was another key period for Jelena fans, Bieber was arrested for drunk driving and accused of vandalism, he also lost custody of his pet monkey and Gomez was checked into rehab for Lupus.
The most key event in Hailey and Bieber's relationship was when they first met each other in November 2009 at one of Bieber's Today show appearances. However, two years after their initial meeting, the pair met again at Justin Bieber's Never Say Never premiere. On December 31, 2014, Justin and Hailey rang in the New Year together. On February 11, 2016, Justin and Hailey publicly acknowledged their relationship but denied exclusivity.
Later that year, they had a very dramatic split where Hailey statedthat things were really weird between her and Justin. On July 9, 2018, Justin confirmed his engagement to Hailey in a heartfelt post on Instagram. On November 16, 2018, Hailey Bieber officially changed her last name on her social media. After over a year of getting married in a civil ceremony in New York City, the pair celebrated with a larger ceremony in front of over 150 family and friends in South Carolina.
Fan Reactions To Their Relationship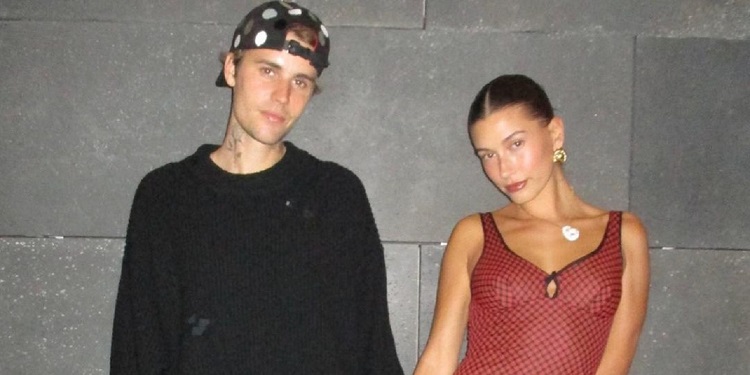 Justin and Selena had their fans rooting for them from the onset. The couple had mostly teenage fans which is understandable considering that they were just teenagers when they began dating. Following their red carpet debut, fans began calling the couple Jelena which stuck at the time. However, their fans didn't take the news of their breakup easy. After their first split in 2012, Gomez debuted her song Come & Get It which Jelena fans were sure the lyrics are about Bieber. Things took a turn on Instagram in 2016, after Bieber posted a series of pictures with Sofia Richie who he dated for a short period. His fans reacted badly and the musician threatened to delete his Instagram.
In Hailey's case, her relationship with Bieber didn't gain as many positive reactions as Jelena's. When Bieber and Hailey Baldwin started dating fans confirmed it was the end of the Jelena era. However, some of Bieber's fans once again reacted badly to the news of his engagement to Hailey, while some happily congratulated the newly engaged couple. Many were devastated that their far-fetched dreams of marrying the pop star were now crushed, while others were massively disappointed that Selena Gomez wasn't Bieber's bride-to-be.
Impact Of Their Public Image On Their Personal Lives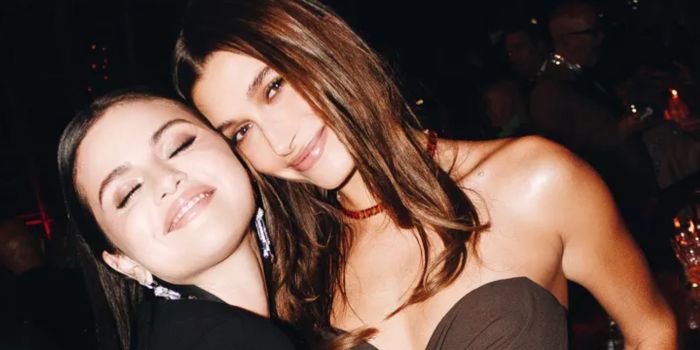 Between 2013 and 2014, Bieber's good-boy image was drastically affected due to his involvement in several controversial events. During this period, he abandoned his pet monkey in Germany, vomited onstage, allegedly spat on fans, and allegedly assaulted his bodyguard. Brad Bieber, Bieber's uncle said that Justin's indecent behavior was caused by his break-up with Selena.
The supposed triangle with Selena Gomez, Justin, and Hailey also took a toll on Gomez and Hailey. Following the news about Hailey and Justin's relationship, fans began circulating rumours about a potential feud between, Hailey and Selena. However, Gomez has shut down the rumours of a feud, and urged her fans and followers to be "kinder and consider others' mental health,". In October 2022, the women put rumours of a feud to rest when they publicly posed for pictures together.