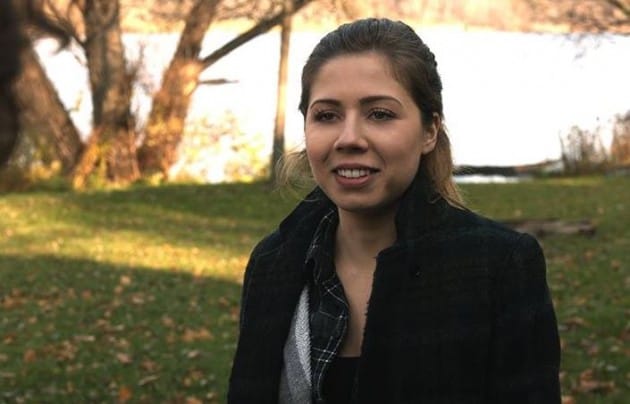 Life got in the way and interrupted my reviews of the Netflix "original" series Between, but I'm back to take a look at the final two episodes of the show's first season.
"End of the Rope" opens with Wiley being coerced into helping some people that she would rather not after her baby, now named Jason, is held hostage. She is asked to go into town and find some medical supplies, and she reluctantly agrees. Adam, meanwhile, is still reeling from his latest loss from the mysterious illness as he continues trying to figure out what's going on. He and Wiley happen across each other in town, and they seem to make up after their confrontation a few episodes back. The dynamic between these two characters has, surprisingly, ended up being one of the more interesting ones on the show, which is nice, but it also may simply be due to the terrible interactions between between almost every other character.
We get more looks at Gord and farm life, and the thing that gets on my nerves more than anything else on Between is how so many situations are so obviously contrived in order to add more drama to the story. There's an issue here with a cow that is absolutely unnecessary to the story, but it's still included just to add a new element to the world. The more interesting element in "End of the Rope" is a sickness contracted by someone under the age limit that doesn't seem to be the virus. It turns out that it's just an appendix issue, but there's nowhere in Pretty Lake for him to go to be healed. Because of this, a plan is made to fly a small plane over the fence to get to the hospital outside. Unfortunately, tragedy strikes the plane while it is in the air.
The error with the plane leads to a major rift between Chuck and Gord, and a power struggle ensues between the two. Gord, not much of a fighter, ends up leaving but finds solace in someone's arms. Later on, while trying to get the medicine, Wiley ends up involved in another tragic accident. While the town reacts to that, someone new enters the fold in Adam's quest to find out what's going on that has the potential to completely change the game.
Between has been a roller coaster in quality since the beginning. It started out strong, got better in the second episode, and then went straight downhill after that. Luckily, "End of the Rope" provides some semblance of what the show was in the beginning, and it's crazy how much better this episode is than the two previous ones. It's still incredibly flawed, and one episode can't save a series, but I'm now hopeful that the season finale can wrap things up strongly.
What do you think about Between? Has it lived up to its first few episodes, or are you disappointed with the direction that the story has taken? Let us know in the comments below, and thanks for reading the review!
[Photo via Netflix]
Tell us what's wrong with this post? How could we improve it? :)
Let us improve this post!