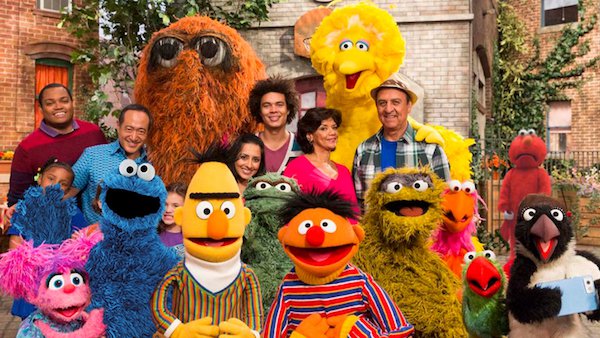 There are things characters that kids find to be fun and adorable, yet most people can't tell why. That could be partly because as adults, we barely remember anything that we loved when we were toddlers. We don't know how breast milk tasted, or the toys that we loved playing with most, or even clothes that we preferred. The only memories we have are those our parents preserved for our childhood photos, and toys. To put that into perspective, we are going to look at why toddlers find Sesame Street's Elmo of to be adorable and fun.
While adults may find Elmo annoying, the main reason that toddler love this character is purely scientific. While the loud voice and the furry red costume looks unattractive to adults, it turns out kids don't see it as an eyesore. Unlike other characters such as Cookie Monster and Big Bird, Elmo has a way of making kids feel alive and ready to have fun. Elmo's furry red costume may seem a little bit too bold, but kids love it because they it's among the few colors they first saw, and therefore associate with home. Therefore, they can relate it with other objects and people they interact with at home.
The American Optometric Association says that a baby's visual abilities develop as they age, which means they have to improve them during the early stages of their life. It happens that the primary colors and the colors red and orange are among the first colors they see. Bausch, an eye care company confirms that view. It says the red color is among the first colors a baby is able to see. Therefore, when you turn on the TV for the first time and your kid glances on the big screen, they will be able to distinguish red colored characters quite easily from the crowd. And when the characters start to speak, the toddler immediately gets star-struck. However, that's not all, kids are also able to identify sounds, even when in the womb.
Because Elma speaks in the "Parantese" sound, the typical high-pitched sound that parents use to talk to their kids, Elma becomes someone they can trust more than they do the other less familiar characters. Dr. Lauren of Johns Hopkins All Children's Hospital also supports that view. He says that caregivers at the facility also use the high-pitched voice, exaggerated inflexion, and dragged-out vowels when talking to children. The reasons behind that is toddler respond more to such voices than when spoken to in normal voices.
Lastly, babies are born kind hearted, which means they tend to like characters that act kindly towards them. Elmon reflect that soft part of them by using words such as "please" and "thank you." Moreover, because Elmo acts kindly towards others, he makes kids regard him as a safe character, and therefore someone friendly and adorable. Overall, children choose characters and people that remind them of the loving environment they enjoy at home. Anything that reminds them of what they associate with their parents will definitely draw them to their parents. We hope your found this article enlightening, and the next toy you bring your toddler will be a red one.